Like Tax Accounts 2 in Legacy OASIS, Tax Accounts in O4 calculate based on State/Prov and can consider limits such as product type, city name, and zip code. This article will explain how to create a tax account in O4.
1. Click the
icon.
2. Select Configuration from the drop-down list.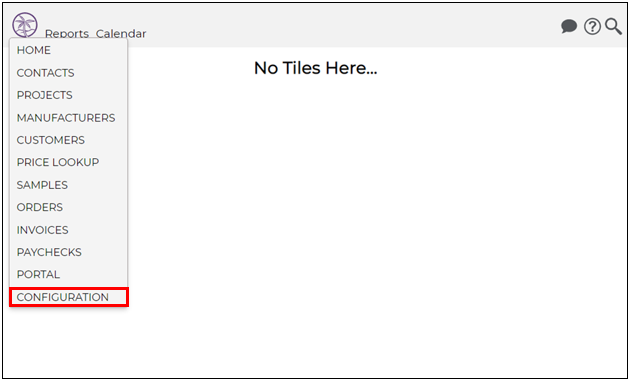 3. Click Tax Accounts.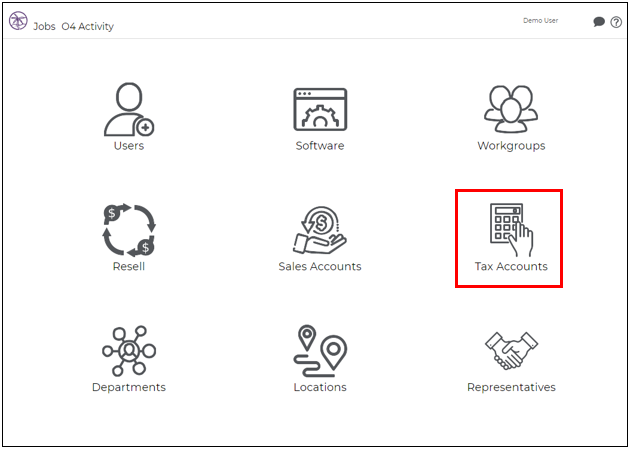 4. The Tax Account Listing will appear.
5. Click File, then select New Tax Account from the drop-down list.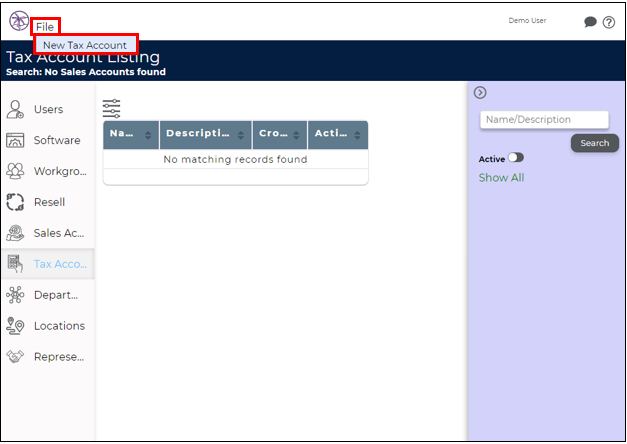 6. The Create Tax Account page will appear.
The General Tab
Use this tab to enter identifying information for the tax account including tax rate.
Account- the ID of the tax account.
State/Prov- the state or providence for the tax account. This is first used when matching the ship to address to a tax account.
Description- used for reporting and identification.
Crossover Account- used when integrating with other data systems.
Active- note if the account is active (used) or for reference only.
Standard Percentage- the tax rate.
Priority (order)- this forms groups from 0 to 10. If Tax Subtotal is toggled on, lower priority groups are totaled first, then numerically larger groups are calculated next to include the previous group total.
Tax Freight- toggle on if freight charges should be taxed under this tax account.
Tax Subtotal- toggle on if taxes should be levied after adding in other taxes under this tax account.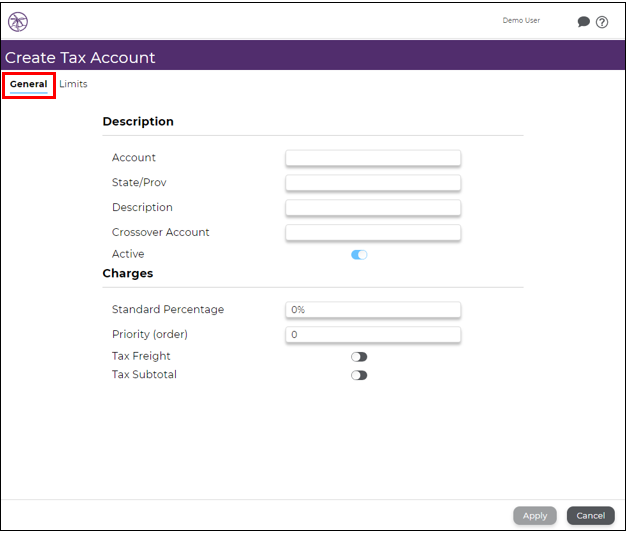 The Limits Tab
Use this tab to identify additional criteria (Product Types, City Names, and Zip Codes) that must match in addition to the State/Prov for the tax account to apply. Click
under the respective section to add a limit.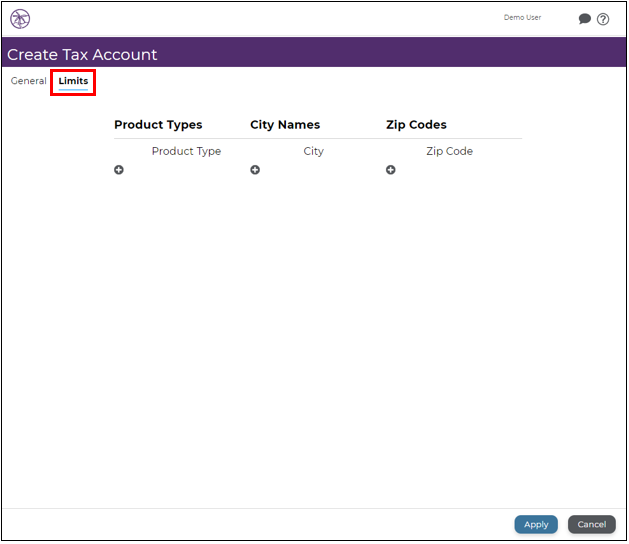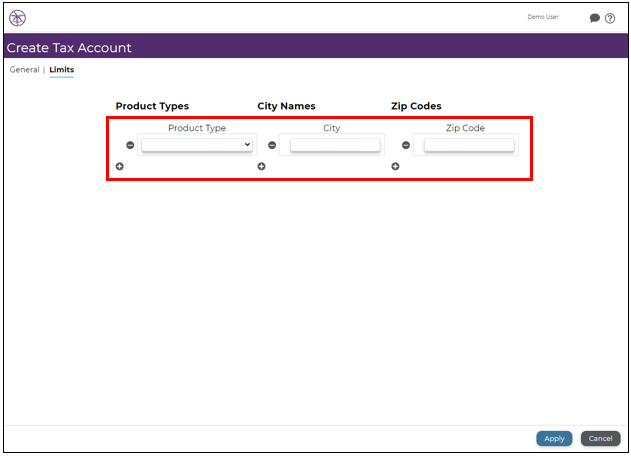 7. Click

to create the tax account.