O4 allows users to check a sample out of a sample room to show to a client. Users may set the expected return date, a checkout user, and any notes related to the sample. Checking out a sample marks that the sample has been moved from the sample room and is now unavailable to be checked out by other users. This article will explain how to check out a sample in O4.
1. Select the

logo.
2. Select "Samples" from the drop-down menu.
3. Open the needed Sample.
4. Select "Check Out."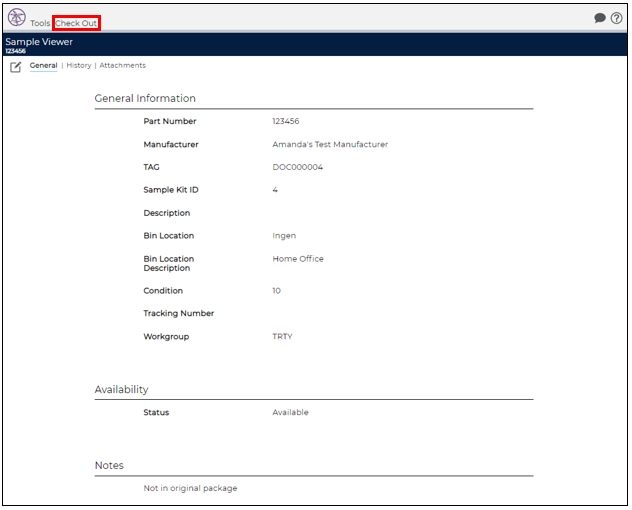 6. A new page will appear.
7. Define the expected return date, the checkout user, and any related notes.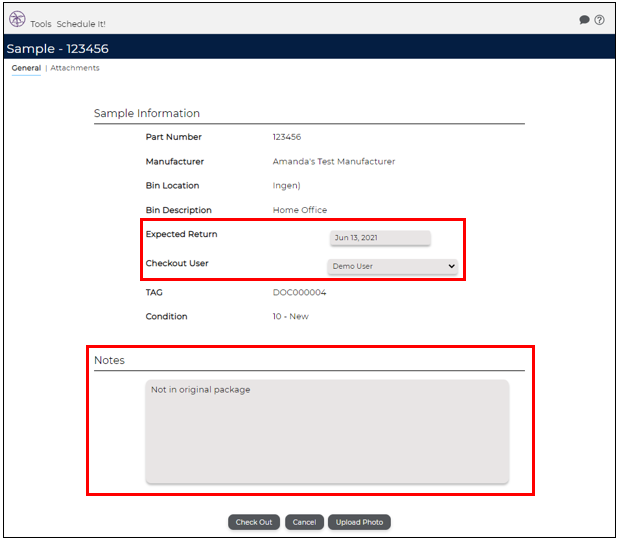 8. User may upload a photo of the sample by selecting

. Note: this is optional.
9. Select

to check out.
10. The sample will be checked out and users will be redirected to the Samples Listing page.