Conversations is an O4-exclusive feature that provides users with a platform to house internal communications over direct messages and phone calls. This article will explain how Conversations notifies users of new messages and how users can respond to them. Learn how to create a new message in Conversations.
The Conversations button in the top right corner of the O4 screen will display gray or red depending on the status of the user's messages.
- the user has no unread messages
- the user has one or more unread messages
1. Click the

button to view unread messages.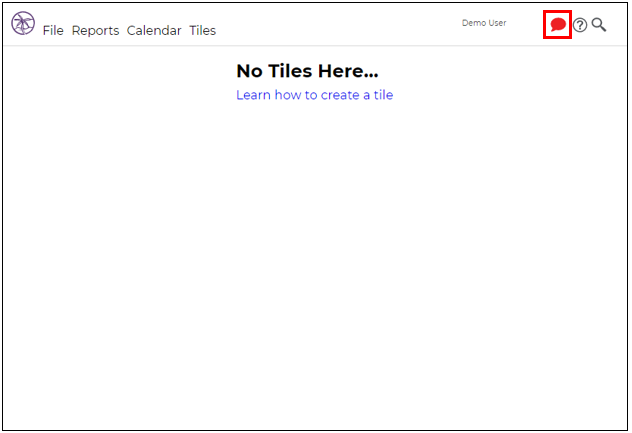 2. The Conversations page will appear. The My Conversations tab will be open by default. This tab allows users to track conversations for which they are the sender, recipient, or follower.
3. Message threads with unread messages will display
in the top right corner. Click a message thread to view the individual messages.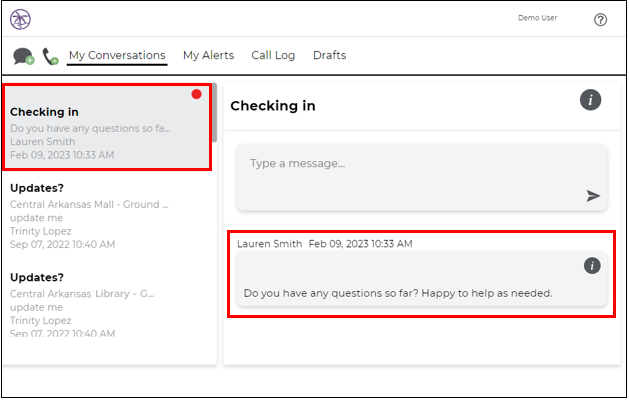 4. Once a message thread is open, it will be marked as read. The
indicator will disappear when the user clicks off the message thread or leaves the Conversation page.
5. To see the followers of a message thread, click the
button next to the message's subject line. See how to add or remove followers to a conversation.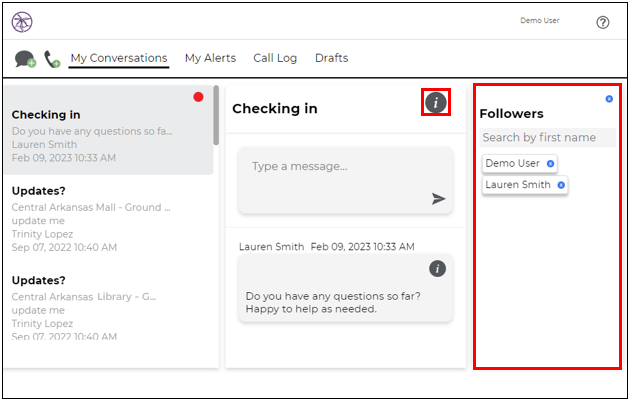 6. To reply to the conversation, type a message into the text field then click
or press CTRL+ENTER on the keyboard to send the message.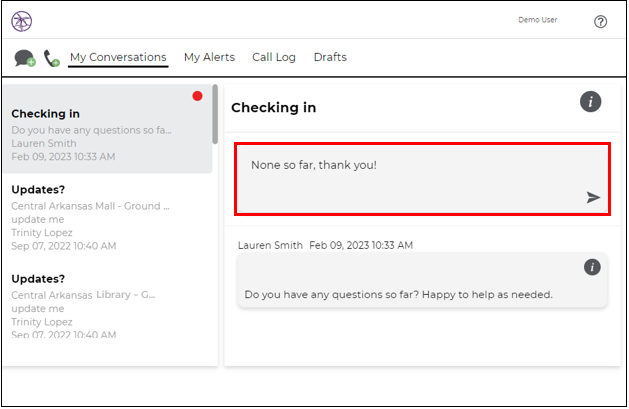 7. The reply will be added to the conversation.