Users are able to export OASIS data as an .oasisz file. OASIS Customer Support may request an export to troubleshoot a problem you are experiencing. This article will explain how to create an export in OASIS.
Requirements:
The user must have admin access to the page where the requested data resides. For example, to export an order, the user must have administrative rights to Orders.
1. Navigate to the requested page.
2. Select the transaction or entry in the page listing so that it highlights blue.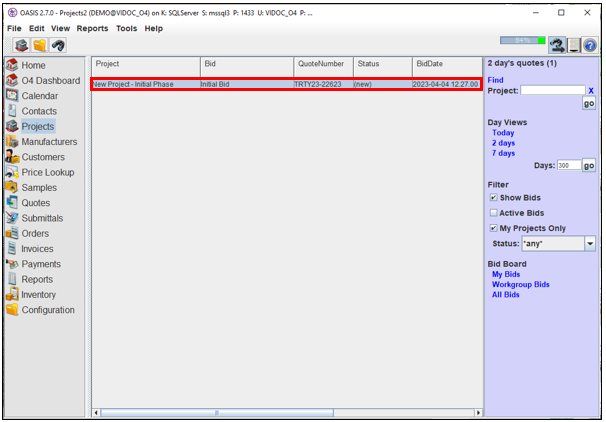 3. Click File, then select Export from the drop-down list.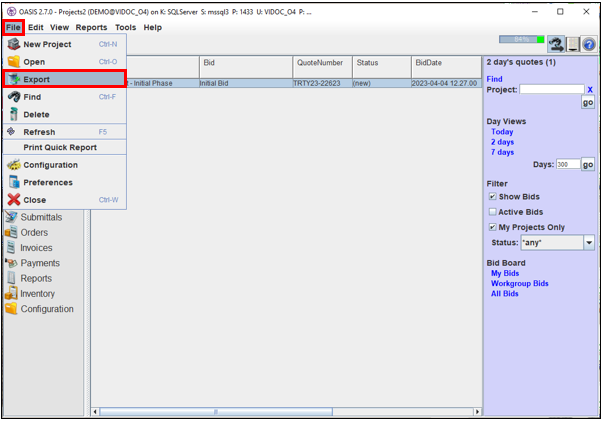 4. The Export file window will appear.
5. Use the Save In drop-down list to identify the folder and narrow down the location by selecting subfolders using the space below, if desired.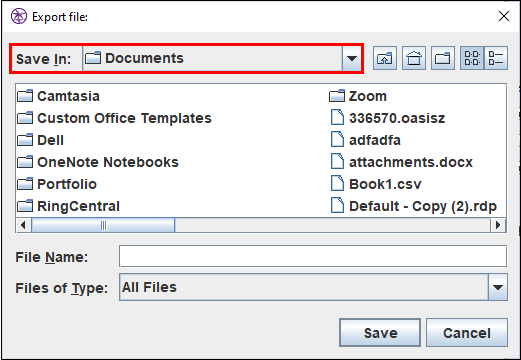 6. Enter a name into the File Name field, then click Save.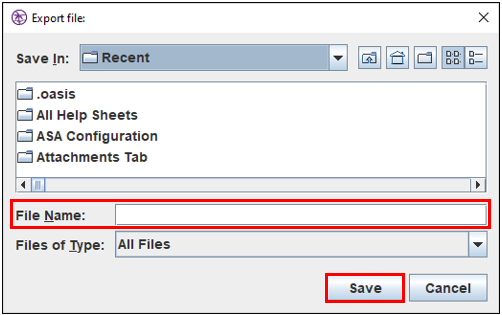 7. A window will appear with a loading bar indicating the progress of the export. Please wait until this window disappears before attaching the exported file to an email. If the file is attached before the export is complete, it will corrupt the file.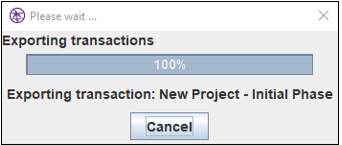 8. Once completed, attach the file to an email to support@oasissalessoftware.com. Please provide any additional information that may be helpful, such as a description of the issue you are experiencing, the OASIS Support Specialist who requested the export, or any ticket numbers related to the issue. Note: if you already have a ticket open with OASIS Support, you can attach it in response to your existing email chain.