User can create sales assignments for a contact. Users can define the contact's role, influence, and salesperson. When the contact is selected in a transaction, the contact's sales assignment will override its associated company's sales assignment.
1. Navigate to the Contacts page.
2. Open a contact entry.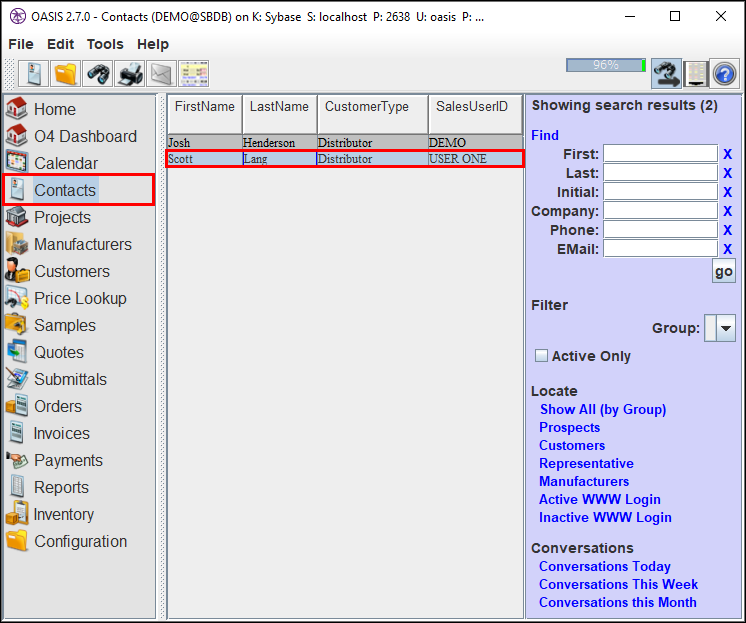 3. The Contact Editor window will appear.
4. Click the Company Details tab.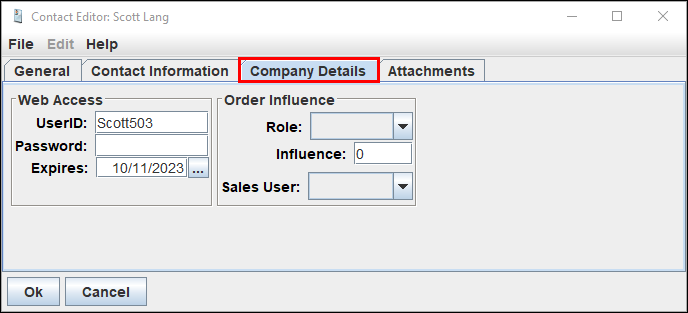 5. Select the customer role using the Role drop-down list.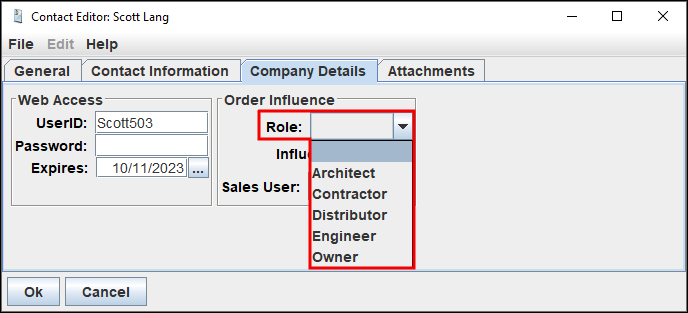 6. Enter the amount of influence into the Influence field. For more information about influence, read our Using Influence help article.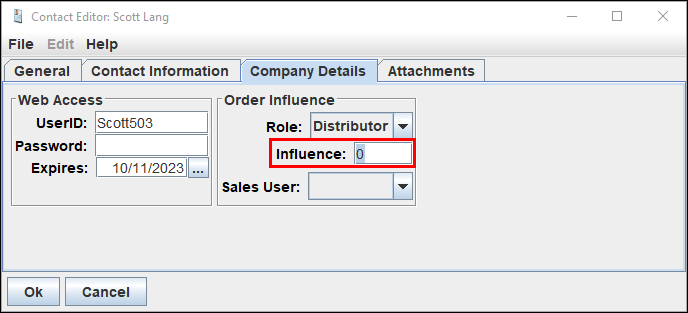 7. Select the sales user from the Sales User drop-down list.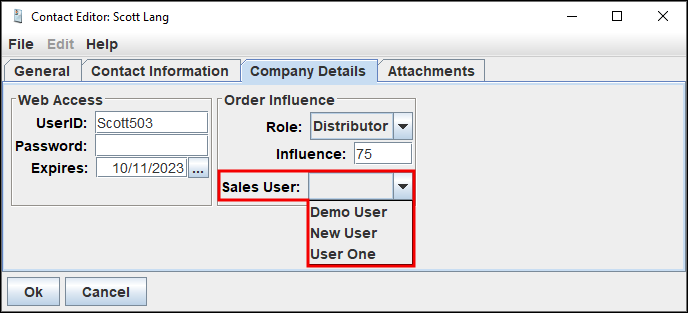 8. Click Ok.