OASIS allows users to edit posted payments in order to make adjustments and solve mistakes. Payments can be unposted to be edited, and then re-posted.
1. Use this process with caution.
2. Navigate to the Payments page and open the posted payment.
3. Select "File" and then select "Unpost."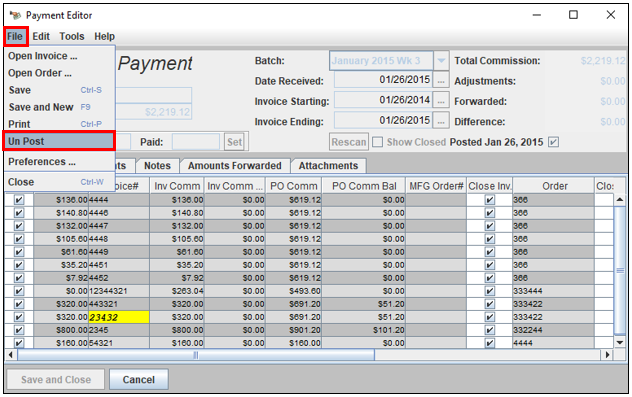 4. The "Question" window will appear, asking for confirmation. If you wish to continue, select "Yes."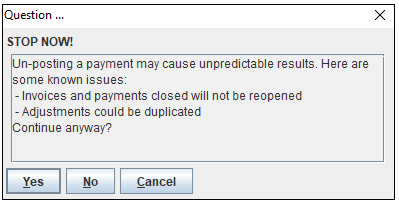 5. The payment will open in a new window.
6. Select "Save and Close."
7. Reopen the payment and proceed with changes.
8. Post the payment again. For more information on posting a payment, click here.