OASIS allows users to create price lists and add up to fifteen columns of pricing and commission. Users may assign certain price levels to customers. This will automatically drop the price into an order or quote. Note: price lists must be created before completing this process. For more information, click here.
1. This process can be completed through the Manufacturers page and through the Customers page. This example will use the Manufacturers page.
2. Navigate to the Manufacturers page.
3. Select the needed manufacturer.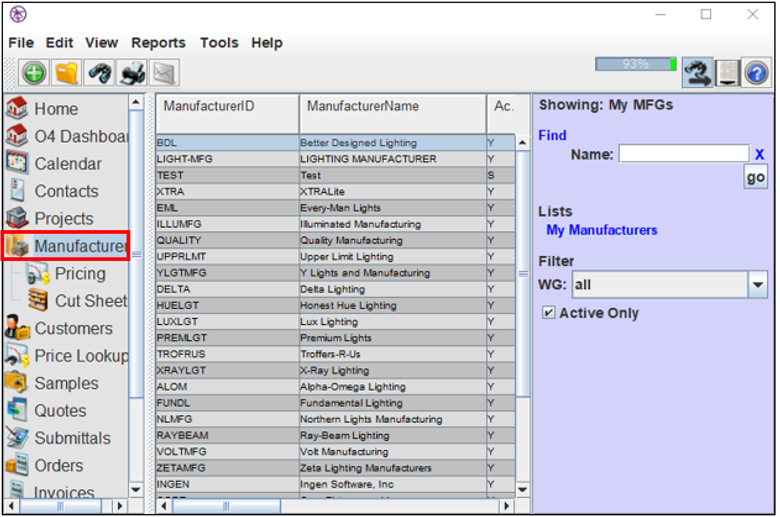 4. The "Manufacturer Editor" window will appear.
5. Select the "Accounts" tab.
6. Locate an existing customer, or select the

button to add a new customer for this manufacturer.
7. Locate the "Level" column.
8. Double-click in the "Level" column to display the drop-down list of price columns for the price list.
9. Select the needed price level.
10. Select "Save and Close."