The first screen that customers will see after logging in to the O4 Customer Portal is the Welcome Page. Users can create a personal welcome message and add their company logo by following the steps below. Note: the user terms and login logo currently have no functionality.
1. In OASIS, navigate to the Configuration page.
2. Select "Workgroups" from the drop-down list.
3. Double click the workgroup that is assigned the O4 Customer Portal.
4. The "Edit Workgroup" window will appear.
5. Select the "Web" tab.
6. Enter a welcome message into the "Home Message" field.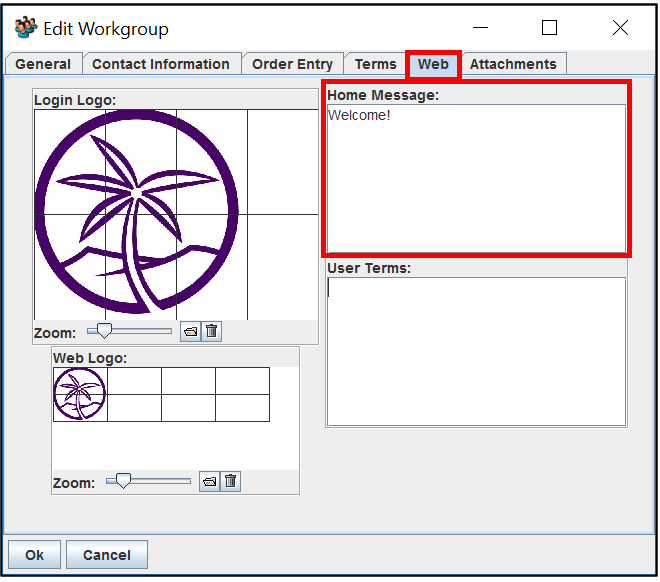 7. Upload a picture into the "Web Logo" field by selecting

. The max size for the logo is 216 x 54 pixels. Users may resize the logo by using the zoom tool, and remove the logo by selecting

.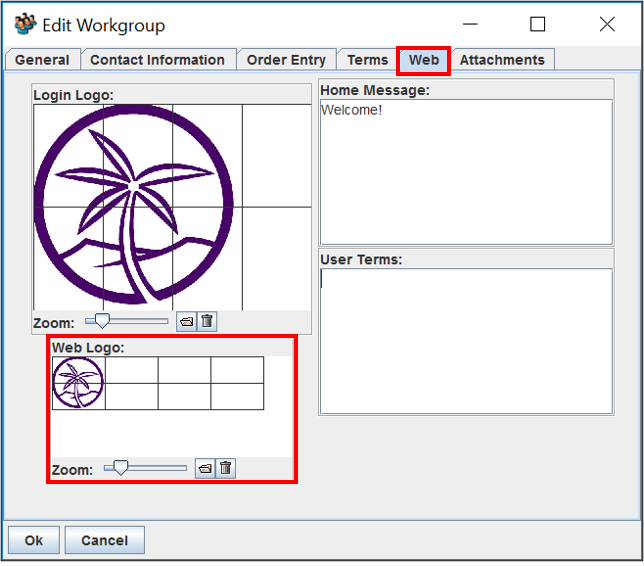 8. Select "Ok." The message and logo will now appear on the O4 Customer Portal Welcome Page.