Users can set preferences to customize their view of the Projects page. Creating and saving multiple layouts provides users with the ability to utilize different layouts for different tasks. These layouts can be shared by all users in the office. They are not user specific. To create a new layout, users must set preferences for the project.
Saving Project Layouts
1. Navigate to the Projects page.
2. Create a new project or open an existing project.
3. Select "File."
4. Select "Preferences."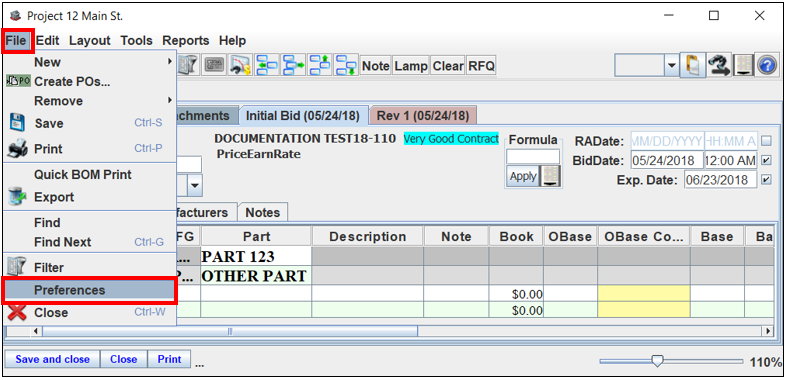 5. The "Set Quote Preferences" window will appear.
6. Set preferences as needed. For more information, click here.
7. Select "OK."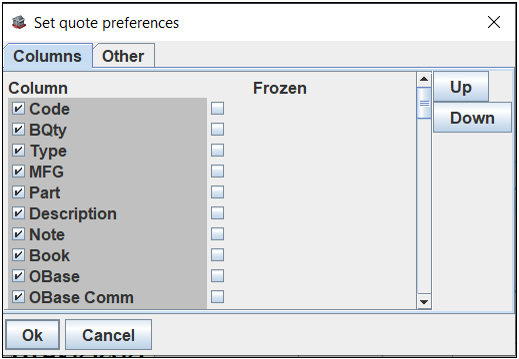 9. Select "Layout."
10. Select "Save Layout."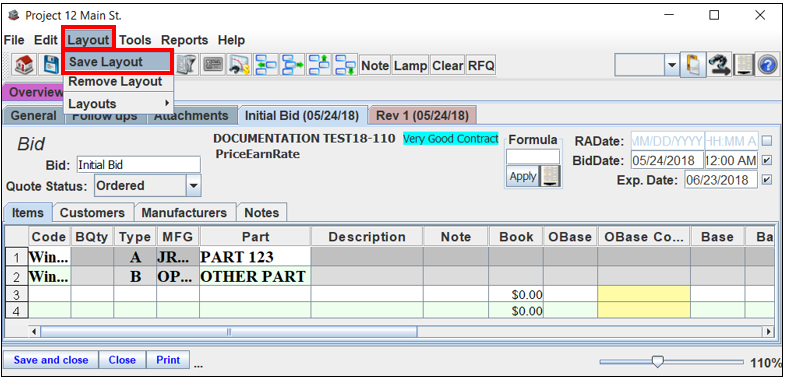 11. The "Save New Layout" window will appear.
12. Enter a "Layout Name."
13. Select "OK."

Applying a Saved Layout
1. Select "Layout."
2. Hover over "Layouts."
3. Select the needed layout.
4. OASIS will apply the layout to the bill of materials.