In order for OASIS manufacturers to appear in O4 Customer Portal, they must be set as "Web Advertised." By using this setting, manufacturer information will be made available in the Customer Portal page of O4. For more information on the O4 Customer Portal, click here.
1. Navigate to the Manufacturers page.
2. Create a new manufacturer, or open an existing manufacturer.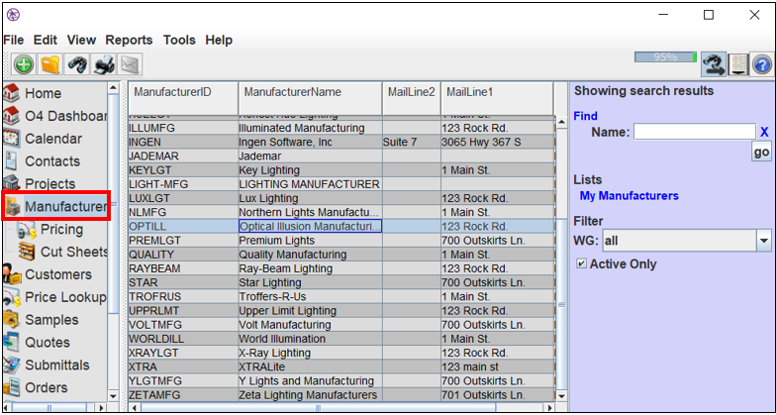 3. The "Manufacturer Editor" window will appear.
4. Select the "General" tab.
5. Check the "Web Advertised" box.
6. Select "Save and Close."