In order for manufacturers to appear in O4 Customer Portal, the "WebAdvertise" checkbox must be checked in the manufacturer editor and the "Non Shipping Manufacturer" checkbox must be unchecked. For more information about the O4 Customer Portal, click here.
1. Navigate to the Manufacturers page.
2. Create a new manufacturer or open an existing manufacturer.
3. The Manufacturer Editor window will appear.
4. Click the General tab.
5. Check the WebAdvertise box.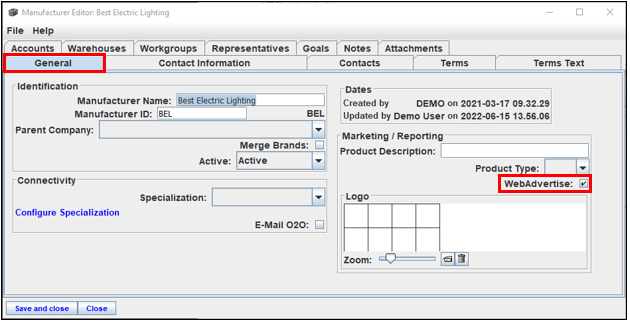 6. Click the Terms tab, then click the Freight / Shipping subtab.
7. Ensure the Non Shipping Manufacturer checkbox is unchecked.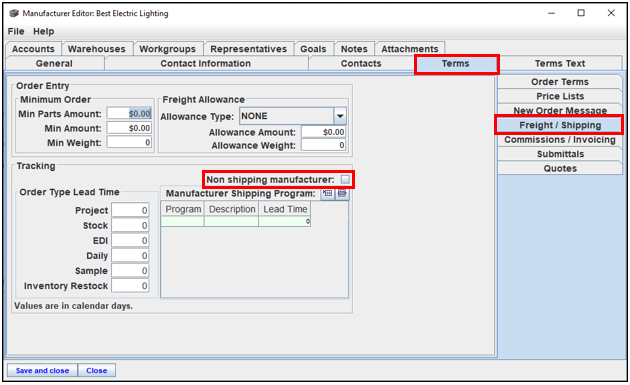 8. Click Save and Close.