In order for manufacturers to appear in O4 Customer Portal, the Web Advertise setting must be enabled and the Non Shipping Manufacturer setting must be disabled.
1. Click the

icon.
2. Select Manufacturers from the drop-down list.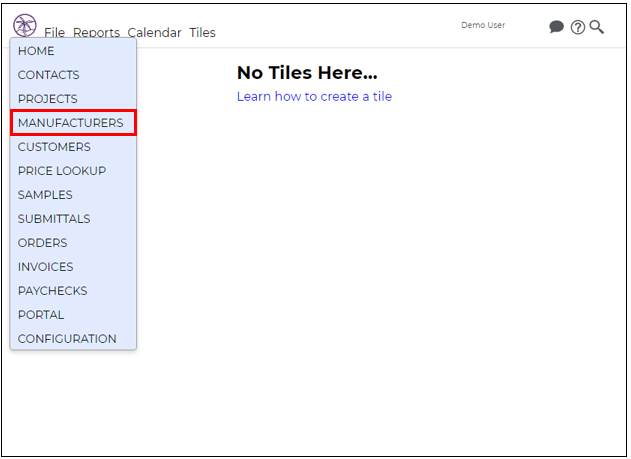 3. The Manufacturer Listing will appear.
4. Create a new manufacturer or open an existing one.
5. In the Marketing section, enable Web Advertise. The toggle will appear as

.

6. In the Freight/Shipping Terms section, disable Non-shipping Manufacturer. The toggle will appear as

.