When creating or editing a manufacturer, users have the option of merging brands information. After completing this process, OASIS will automatically put the brands together. However, when printing or emailing a request for a quote (RFQ) users may select both brands or select only one. Note: the manufacturer must be listed as a parent with one or more child manufacturers.  For more information, click here. 
Merging Brands in a Manufacturer
1. Navigate to the Manufacturer page.
2. Create a new manufacturer or open an existing manufacturer.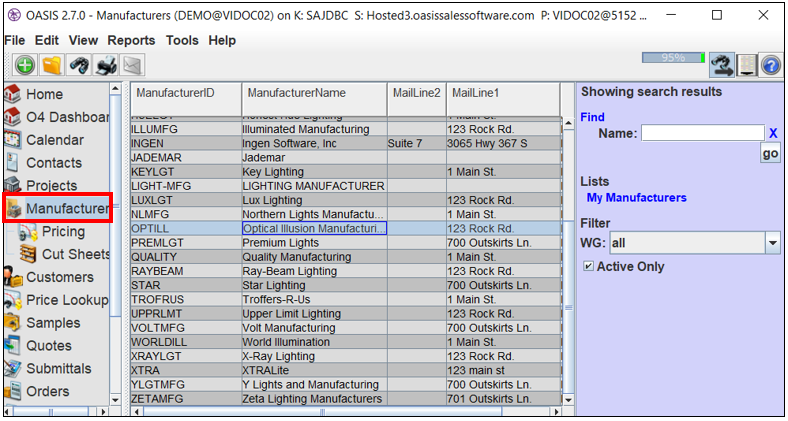 3. The "Manufacturer Editor" window will appear.
4. Locate the "Identification" area on the "General" tab.
5. Check the "Merge Brands" box.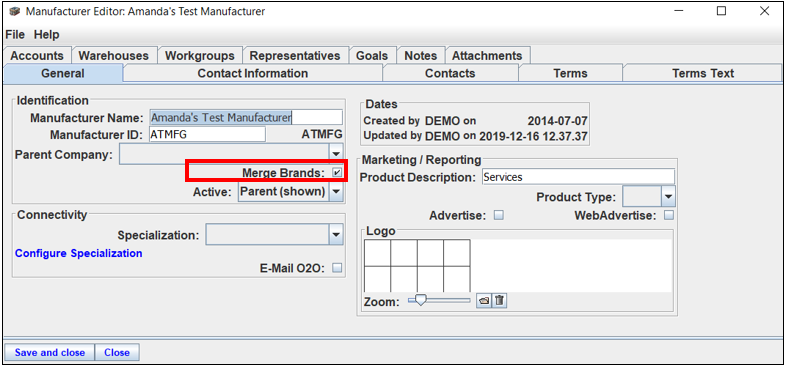 6. Select "Save and Close."
Selecting Brands in a RFQ
1. Navigate to the Quotes Page.
2. Create a new quote or open an existing quote.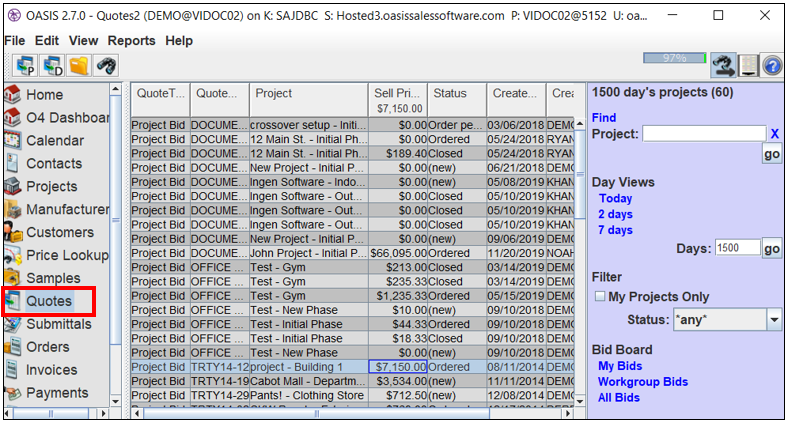 3. Select "File." 
4. Select "Print."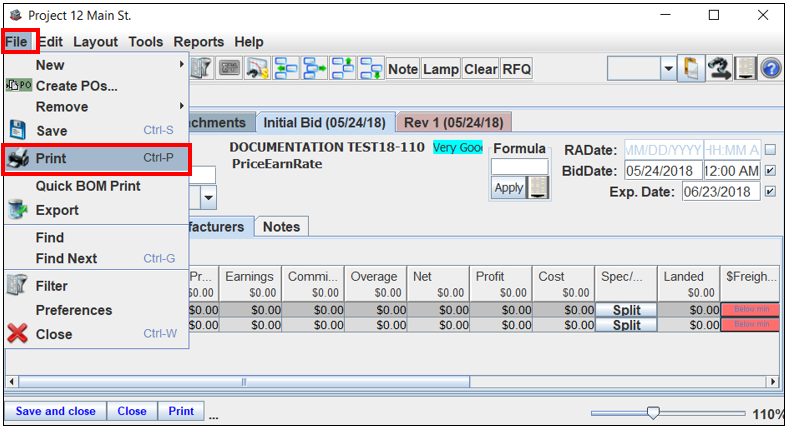 5. The "Print" window will appear.
6. Select "Request for Quote."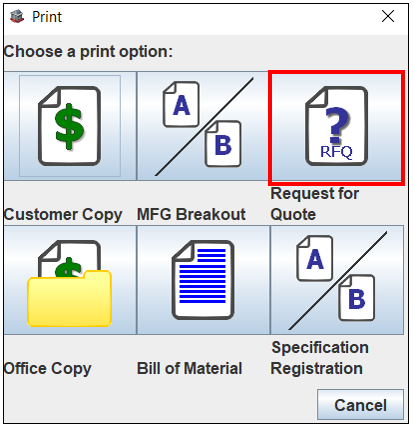 7. The "Print Request for Quote" window will appear.
8. Check the box(es) for the needed brand(s).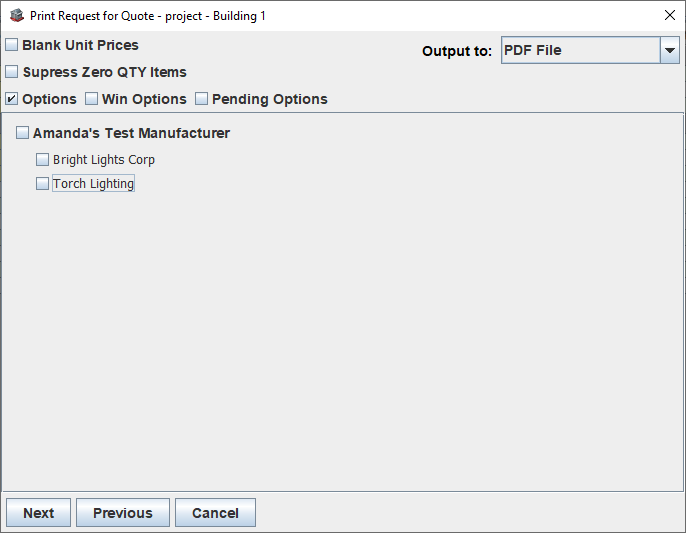 9. Continue printing or emailing as needed.