With OASIS, users may separate their business into workgroups. This process can completed during initial setup and after OASIS has been in use. We highly encourage users to contact customer support at 501-843-6750 to discuss this process before proceeding because having an understanding of how workgroups function is essential for initial set up.
1. Navigate to the Configuration page.
2. Select "Workgroups" from the drop-down list.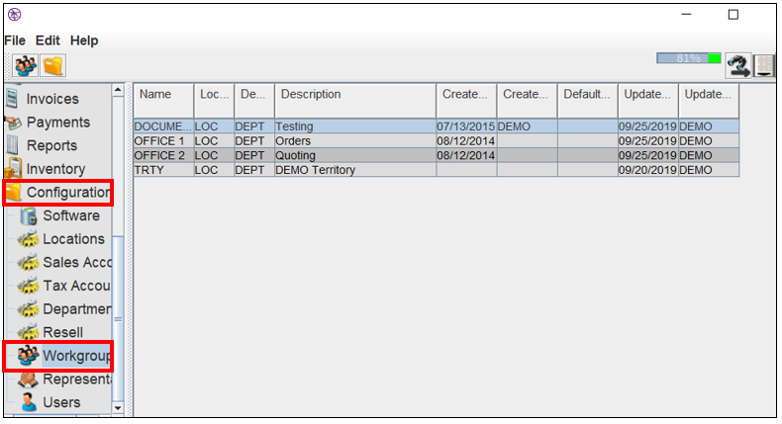 3. Select "File."
4. Select "New."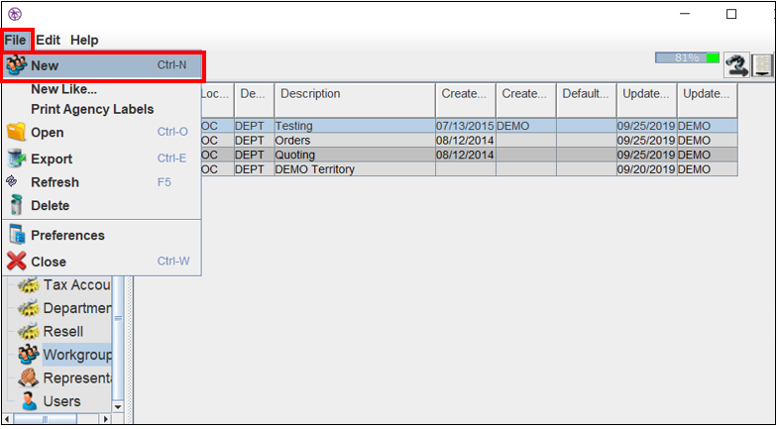 5. The "Edit Workgroup" window will appear.
The General Tab
Use this tab to enter general information about the workgroup.
1. Enter a workgroup ID. Note: this is what will show as the prefix to all quotes and orders from this workgroup.
2. Enter information as needed.
Location ID- the location identification for the workgroup
Department ID- the department ID for the workgroup
Description- an identifying description of the workgroup
Output Footer- a single line of text that will display at the bottom of a quote or an order. For example, it may be a "Thank you for your business" note.
3. Add a logo for the new workgroup.
Large Logo- used on reports (max size is 504 x 72 pixels)
Small Logo- used on transaction forms (e.g. orders, quotes, submittals, etc.) to save space for the material being ordered or quoted (max size is 216 x 54 pixels)
- browse for picture to insert as logo
- removes logo
Zoom- adjust logo size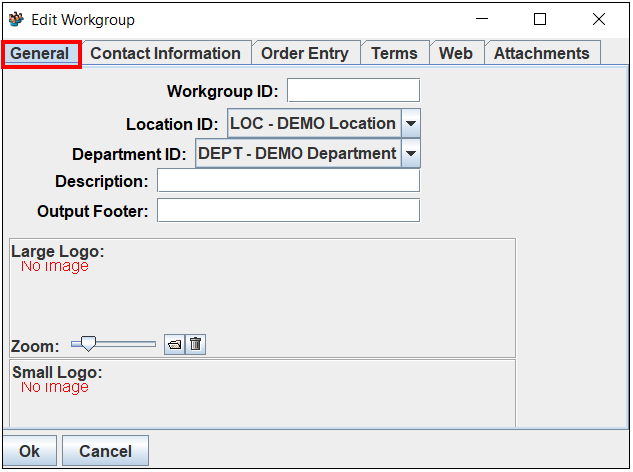 The Contact Information Tab
Use this tab to enter contact information for the company. Note: this information will appear on quotes and orders from this workgroup.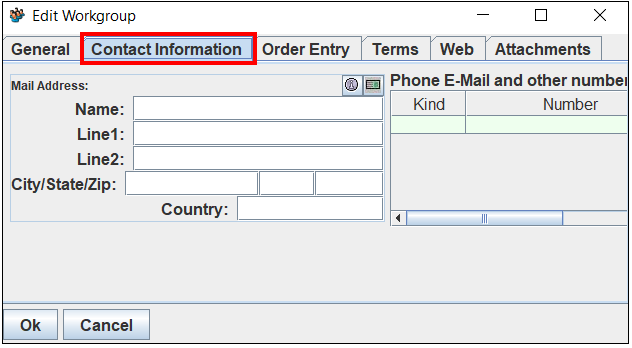 The Order Entry tab
Use this tab to set orders to default to a specific accounts. Note: leave this tab blank if you are a group who credit sales accounts.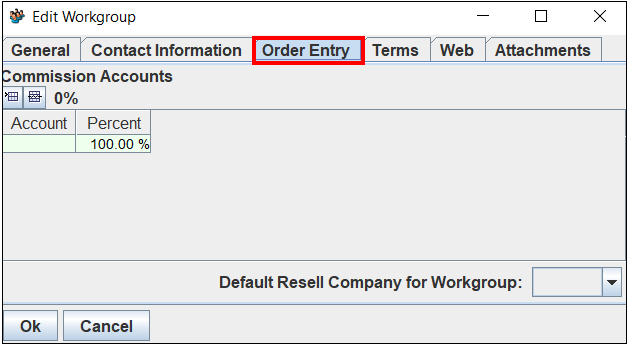 The Terms Tab
Use this tab to enter terms and conditions that you want to show on all quotes and orders from this workgroup. Select the "Quote" tab or the "Orders" tab to the right of the screen to enter text. Note: these notes can be changed at any time.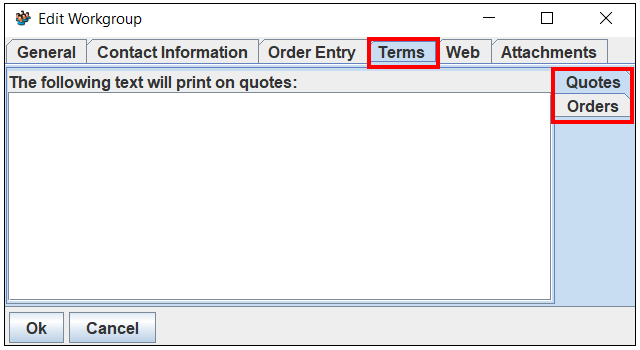 The Web Tab
Use this tab to connect the workgroup to the OASIS Web portal. For more information, click here.
The Attachments Tab
Use this tab to store all files related the workgroup.