OASIS allows users to easily and quickly revert order cancellations. This is usually done if an order is cancelled, but the manufacturer has already shipped the order. If the user reverts the cancellation, they can continue to apply shipping, invoices, etc. Note: reverting a cancelled order is not required to still apply invoices and payments. However, most users do.
To complete this process, an order must first be cancelled. For more information, click here.
1. Navigate to the Orders page.
2. Open the needed order.
3. Select "Action."
4. Select "Revert Cancellation."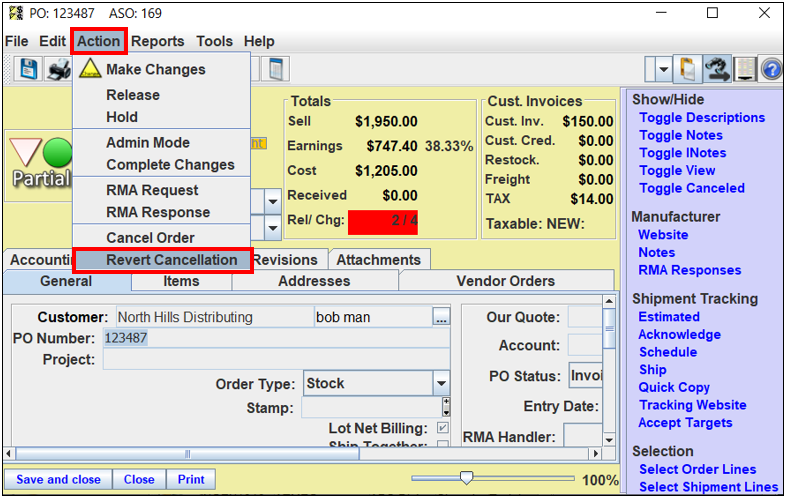 5. The "Restore Cancellation" window will appear.
6. In the "Sel" column, check the boxes corresponding to the items you wish to revert the cancellation for.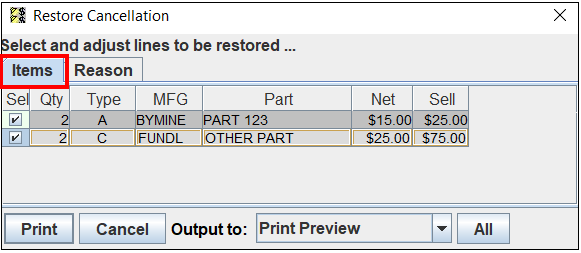 7. Select the "Reason" tab. (required)
8. In the "Reason for return" area, briefly explain why you are restoring the order.
9. Locate the drop-down menu on the right side of the window.
10. If the item has not yet been shipped to the customer, select "Not Shipped" from the drop-down list.
11. Select an "Output to" field.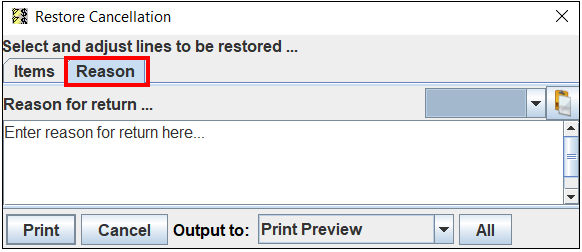 12. Select "Print." Note: if printing is not required, select "Internal Change" to revert the cancellation.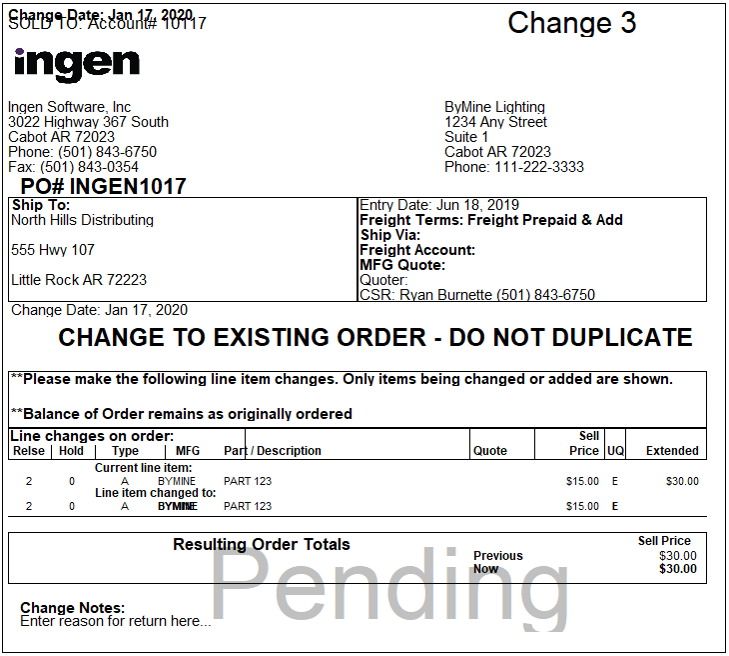 Note: the order will look like a regular transmitted order again. The only difference is a red bar noting that the order has had canceled lines on it before.