Reminders that appear on the Home Page of OASIS are very useful and can be created from any application in OASIS. Reminders to check on the shipping status of an order can be somewhat automated. This can be especially helpful for an order entry or customer service employee who is trying to manage several responsibilities at once. Note: only admin users can setup reminder settings for shipping status.
1. Navigate to the Configuration page.
2. Select "Software" from the drop-down list.
3. Locate the "Global Preferences" area.
4. Select the "Settings" link.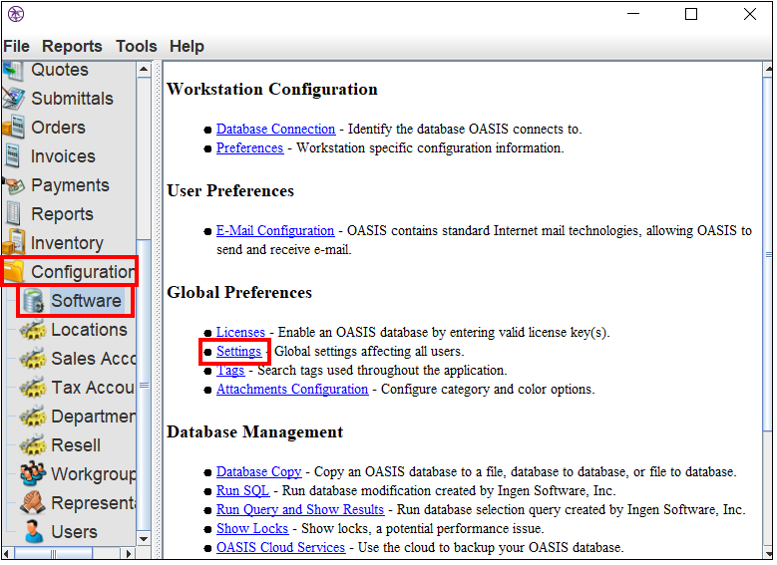 5. The "Global Settings" window will appear.
6. Select the "Orders" tab.
7. Enter the number of days after the order has been entered that you wish the reminder to appear on the Home Page. Note: the subject and message may be changed as needed.
8. Select "OK."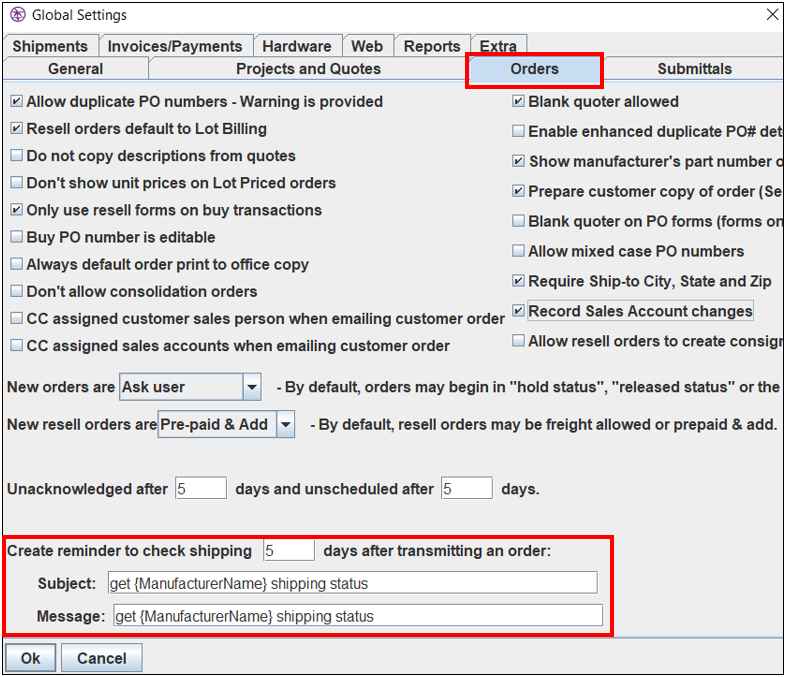 9. The reminder will appear on the Home Page after the order has been created and sent. Note: when printing an order, a "Question" window may appear, confirming that the user would still like to have a reminder on the shipping status.