The Page Editor for a base image allows users to size and adjust the original image of a cut sheet to fit within the OASIS page. This article will explain the various options within the Page Editor for a base image.
1. Navigate to the Manufacturers page.
2. Select the Cut Sheets page from the drop-down list.
3. Select a brand.
4. Select a catalog and then a section. To learn how to create a catalog and a section, click here.
5. Double-click to open a loaded cut sheet. To learn how to load a cut sheet, click here.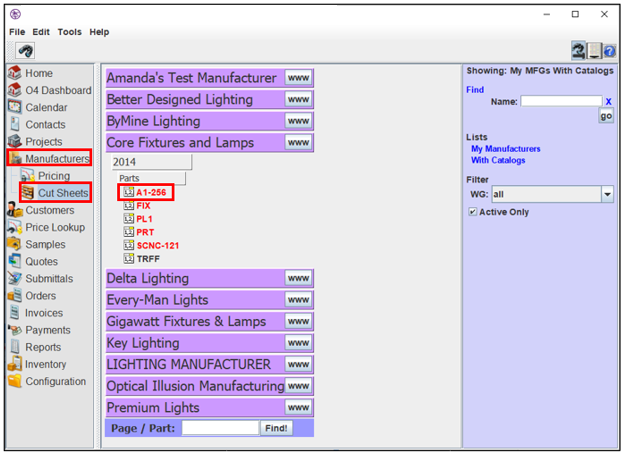 6. The Base Image "Page Editor" window will appear.
7. The toolbar allows the user to adjust the image.
Select tool- select any highlights by clicking and dragging a section of the image.
Print- print the cut sheet.
Zoom in- temporarily magnifies the image.
Zoom out- temporarily reduces the size of the image.
Scale slide- permanently resizes the image.
Landscape- switch between portrait and landscape orientation.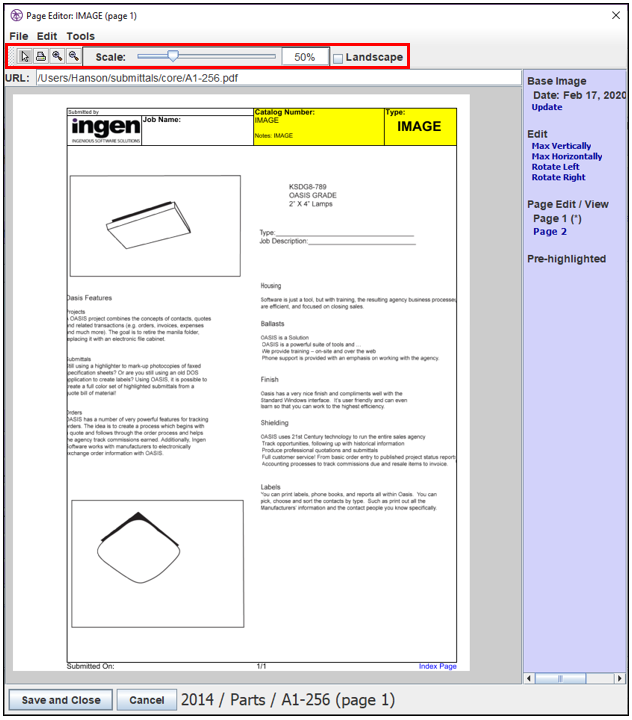 8. The taskbar allows the user to edit to the base image.
Update- reset the age of the image. For more information on the cut sheet archive process, click here.
Max Horizontally- automatically scales the image horizontally within the canvas area.
Max Vertically- automatically scales the image vertically within the canvas area.
Rotate Left- rotate the image left 90 degrees.
Rotate Right- rotate the image right 90 degrees.
Page Edit / View- a list of the available pages for this cut sheet. Click a page to navigate.
Pre-highlighted- a list of any highlights made on the base image. Note: these highlights will appear on every instance of the image and cannot be removed in the highlight editor within the submittal.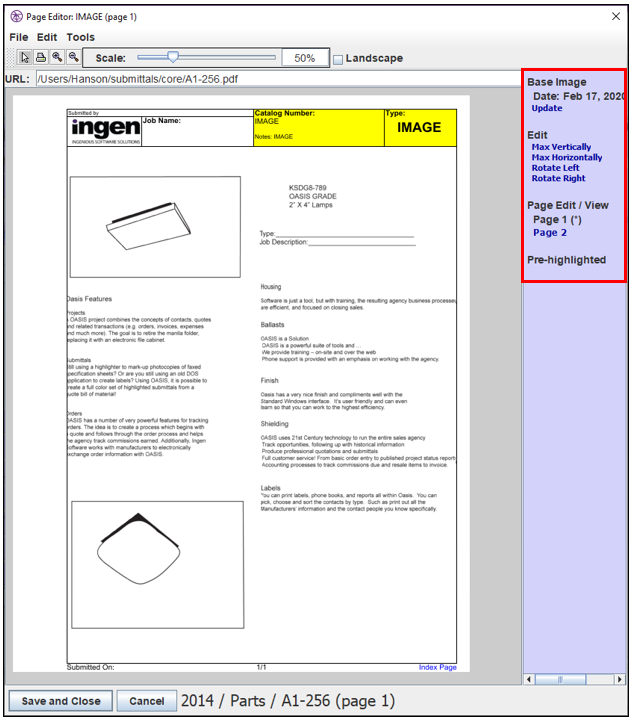 9. Enter the URL or file path into the URL field. This is used to reference where the image was retrieved or where it is stored.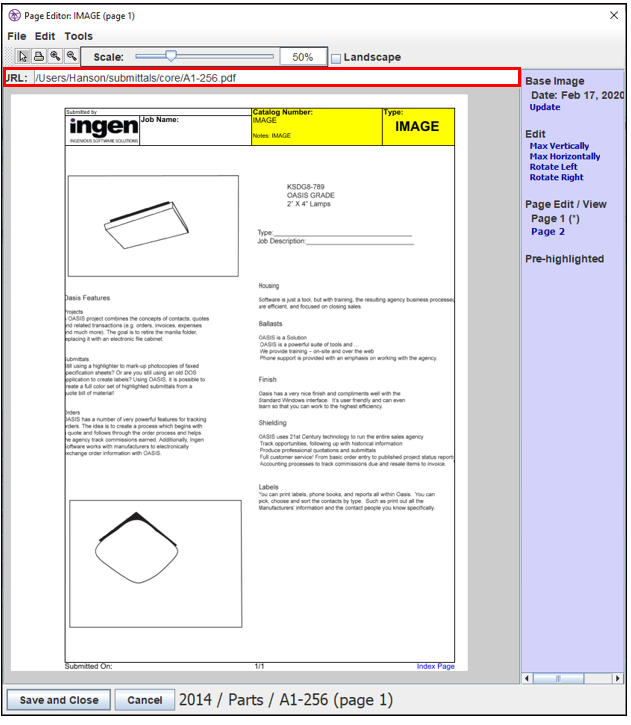 10. Click Save and Close.