A deposit invoice may be created for any resell order. It will contain appropriate taxes, and the payments on the invoice may be accepted at any time. Note: to complete this process, users must first create and send a resell order. For more information, click here.
1. Navigate to the Orders page.
2. Open the needed resell order.
3. In the order, select "File."
4. Hover over "New" and then select "New Deposit Invoice."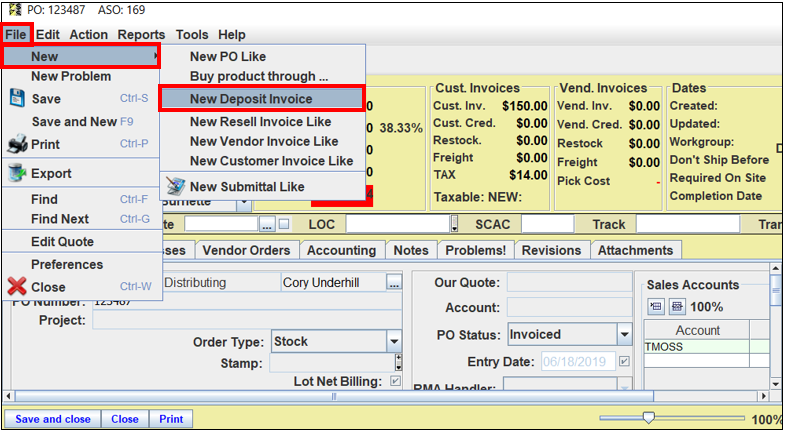 5. The "Create Deposit Invoice" window will appear.
6. In the "General" tab, enter the following information:
Output To- the method of sending the deposit invoice
Amount of Deposit- the amount of deposit due for the order
Tax- amount of tax due
Check Number- check number for the payment
Amount Paid Now- the amount paid towards the order
Amount Due- the total amount due on the order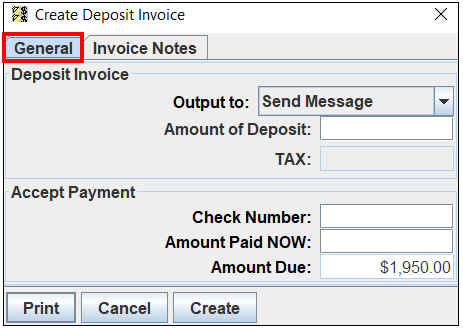 7. Select the "Invoice Notes" tab.
8. Enter any terms related to the deposit invoice in the "Terms" field.
9. Enter any notes related to the deposit invoice in the "External Notes" field. Note: these notes will appear on the invoice.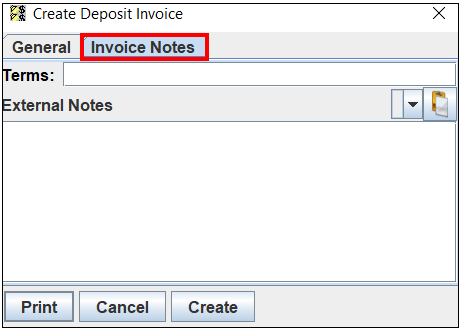 10. Select "Create." The deposit invoice will be added to OASIS. Note: select "Print" to send a copy of the deposit invoice.