Users can email pricing information to customers and representatives in OASIS. This article will explain how to share pricing information using the Share Pricing tool in OASIS. Note: to send pricing information to representatives, users must have the Manufacturer version of OASIS.
Requirements:
File Formats
The Share Pricing tool sends a PDF document by default. However, users can send an additional file format using the Send setting on the General tab of the customer entry. The following formats are available for customers: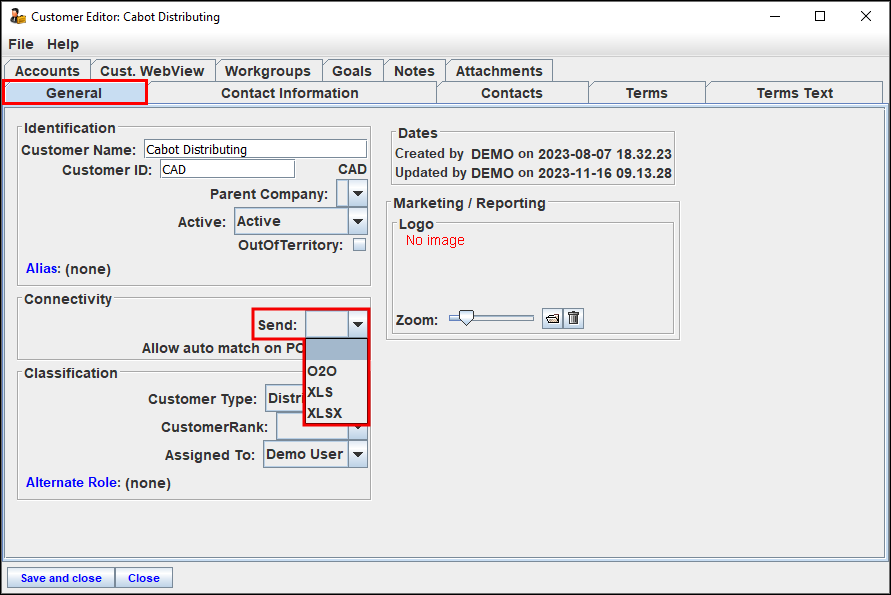 Users can send an O2O file to a representative by checking the E-Mail O2O checkbox on the General tab of the entry.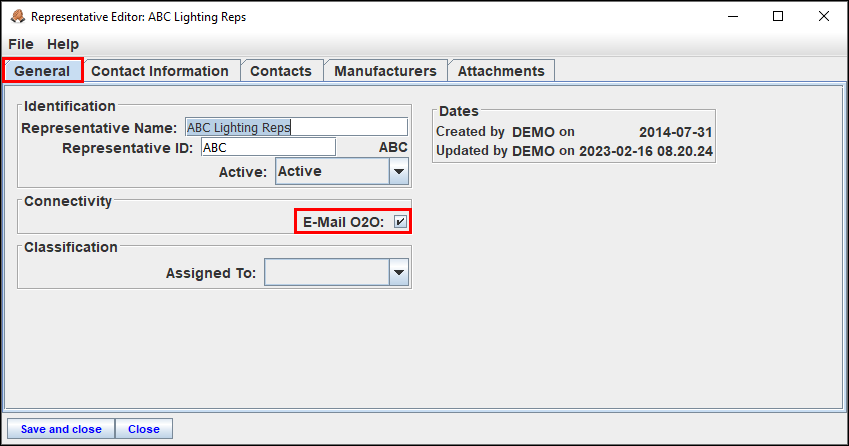 Sending Pricing
The Share Pricing tool can be accessed from the Tools menu on the Manufacturers and Pricing pages. This article will demonstrate the process using the Manufacturers page.
1. Navigate to the Manufacturers page.
2. Select the needed manufacturer.
3. Click Tools, then select Share Pricing from the drop-down list.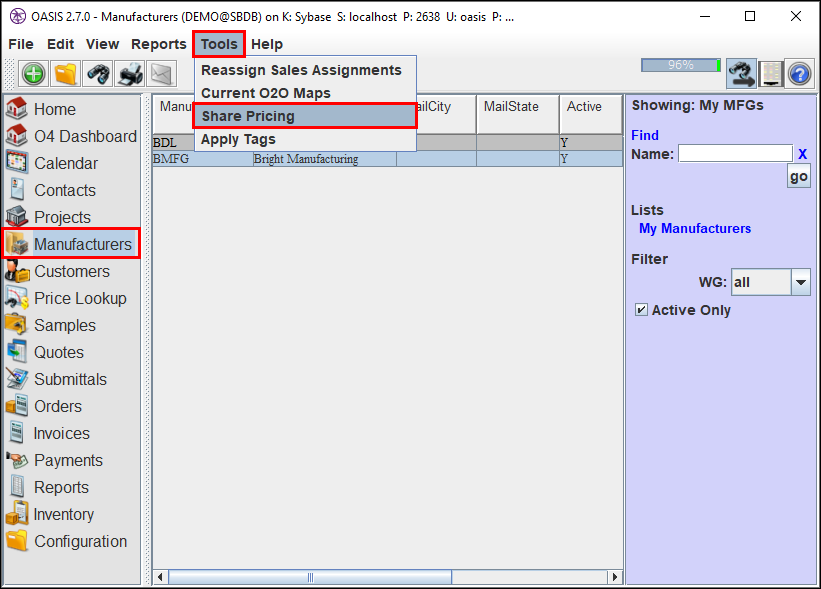 4. The Share Pricing window will appear.
5. To send pricing information based on the customer or representative's assigned price level, check both checkboxes at the top of the window. Uncheck these boxes to send the entire active price list and all active series.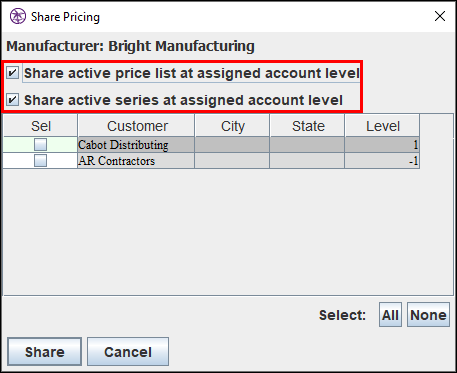 6. Using the table, check the checkbox in the Sel column to select the customer entries. NOTE: the Level column identifies the assigned pricing level to be shared with the customer. If the level is incorrect, click Cancel and adjust the customer's account settings.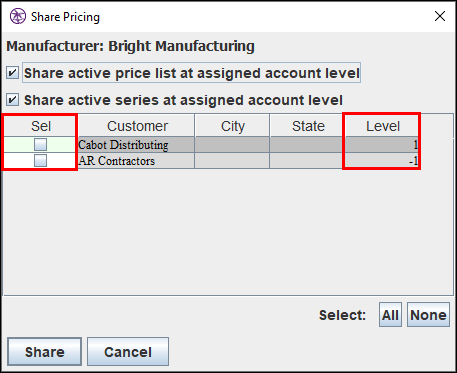 7. Click Share.
8. The Message Editor window will appear.
9. If sending pricing to multiple customers or representatives, each email will be listed on the left. Click an email to edit it. The active email will be highlighted in cyan.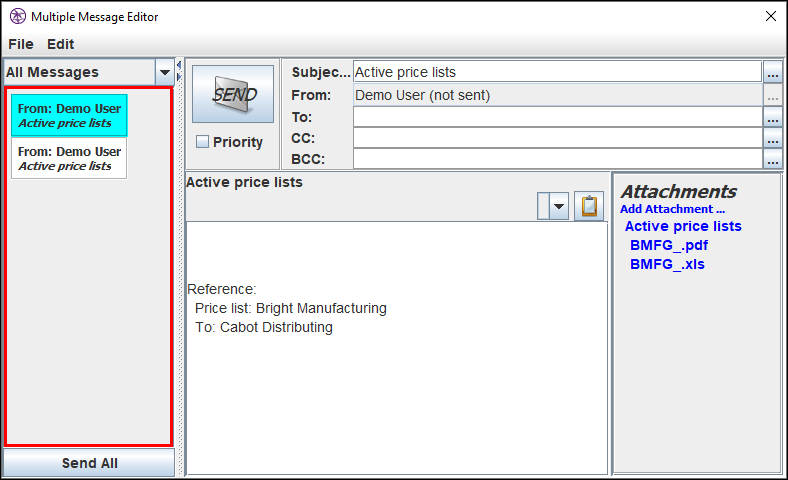 10. To send one email at a time, click Send. To send all emails at once, click Send All.