1. Navigate to the Manufacturers page.
2. Create a new manufacturer or open an existing manufacturer.
3. The "Manufacturer Editor" window will appear.
4. Select the "General" tab.
5. Select "P2P" in the "Specialization" field.
6. Select the "Configure Specialization" link.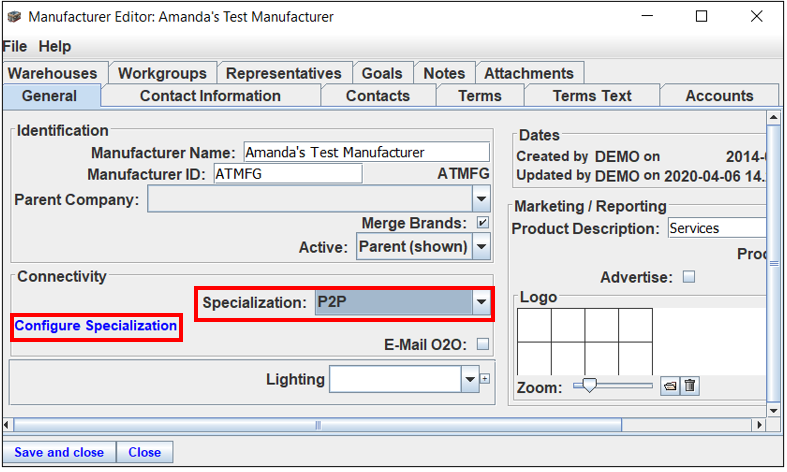 7. The "P2P Specialization Configuration" window will appear.
8. Enter the URL provided by customer support into the "P2P Location" field.
9. Enter the P2P company, brand, and password. Note: this information is available on each manufacturer's P2P setup document. For more information, click here.
10. Check the "Use Dynamic Pricing From this Manufacturer" box.
11. Select "Save" to close the window.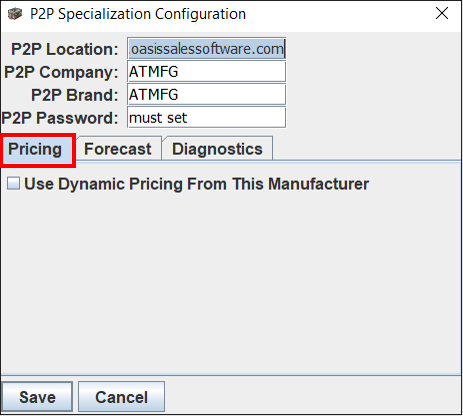 12. Select "Save and Close" to close the "Manufacturer Editor" window.
13. Restart OASIS for the changes to take effect.