Database Page Size is how OASIS configures how large your database can be. With each page size there is a limit to the amount of data that can be stored in the database file without it crashing. The Database Page Sizes range as follows:
2048 (2k): Max database size of 500 GB
4096 (4k): Max database size of 1024 GB
8192 (8k): Max database size of 2048 GB
16384 (16k): Max database size of 4096 GB
Note: we recommend that users track database size regularly, as users must contact customer support prior to hitting these hard limits, so that the support team can perform an update on your database.
To check the database page size in OASIS, follow the steps below:
1. In OASIS, select "Help."
2. Select "Optimize OASIS."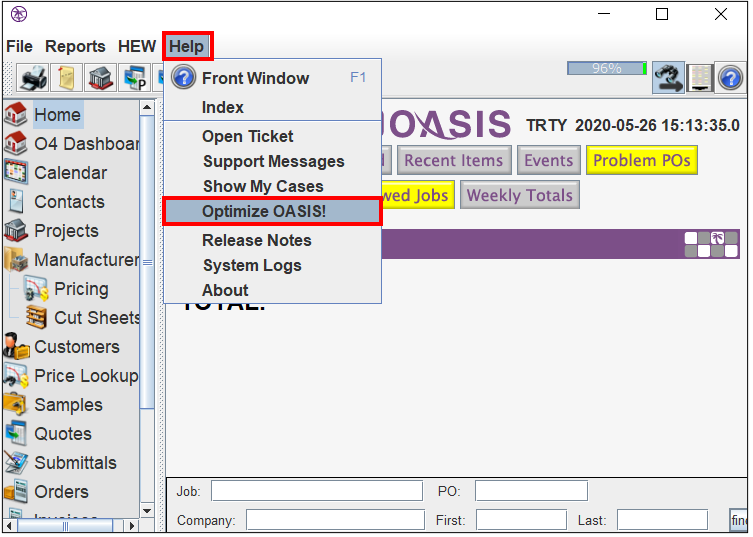 3. A new window will appear.
4. Locate the "ASA Version Check" section.
5. Several messages can appear, depending on the database page size at the given time. Several examples are listed below: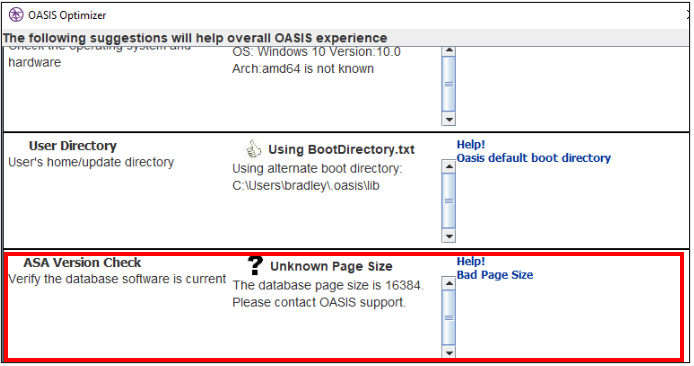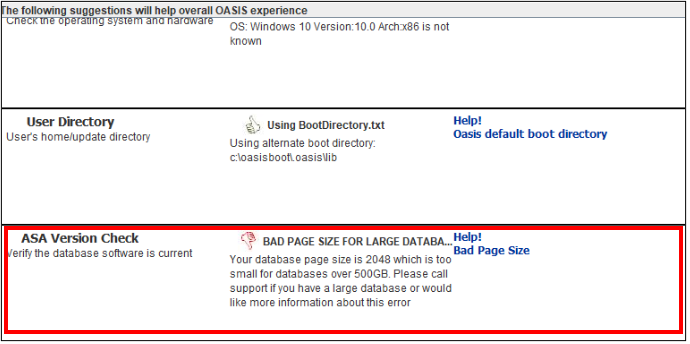 For more information on the Database Page Size in O4, click here.