The Spread Profit tool spreads profit across specific rows or all rows in a quote. This article will explain how to use the Spread Profit tool in O4.
1. Click

to edit the bill of materials.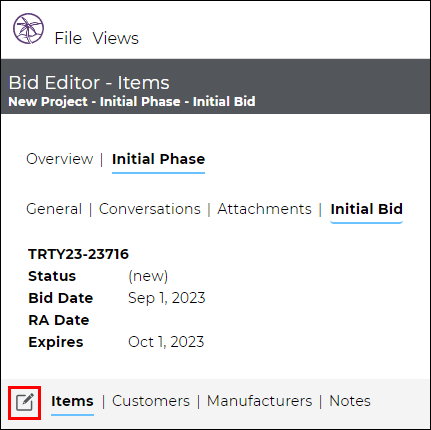 2. Edit menus will appear. Click Tools.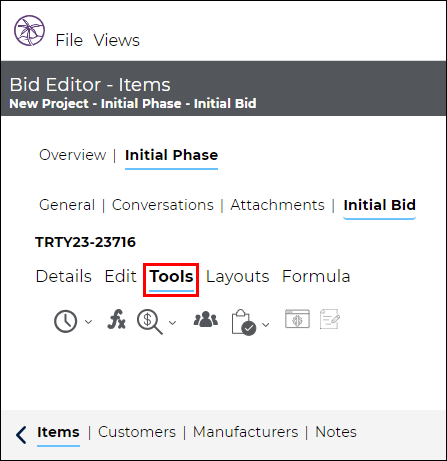 3. Click

, then select Spread Profit from the drop-down list.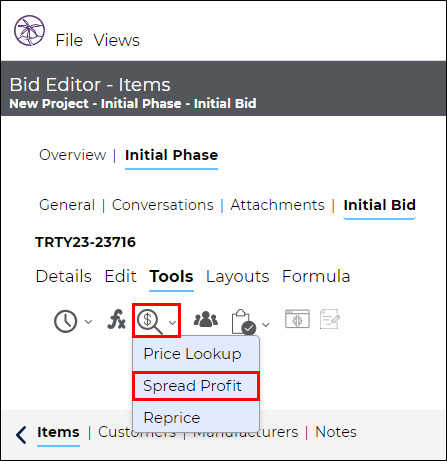 4. The Spread Profit pop-up will appear.
5. Select the rows you wish to reprice using the Spread Profit From field.
Selected Rows- only spread profit across rows currently selected in the bill of materials.
All Rows- spread profit across all rows in the bill of materials.
6. Enter the amount of profit to be spread using the Profit field OR enter the total price you wish to achieve into the Total Price field. The tool will not work if both fields are used.
7. Choose which column to place the results using the Place Results In drop-down list.
8. Check Pro-Rate Profit to spread a proportionate amount across each row based on its extended sell price. Otherwise, each row will receive the same or close to the same amount.
9. Click Spread. Note: this will save automatically. Click Undo under the Edit menu to revert the change.