OASIS now has direct access to Elite Lighting's web site configurator. This article will explain how to enable the configurator.
Note: this article assumes that the Elite Lighting connectivity has been configured. For more information, click here.
1. Navigate to the Manufacturers page.
2. Open the Elite manufacturer entry.
3. Select the "General" tab.
4. Select "Configure Specialization."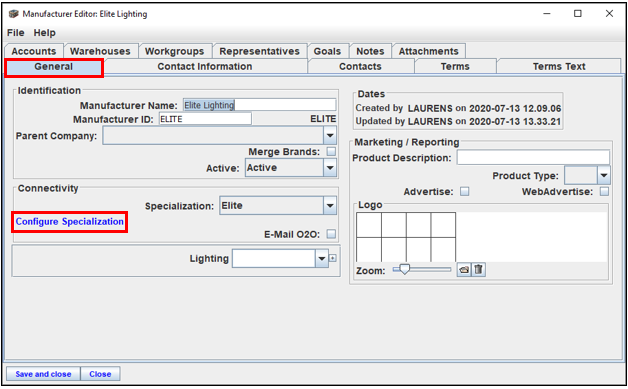 5. The "Configure Elite Connectivity" window will appear.
6. Select the "Configurator" tab.
7. Enter the location of Elite Lighting's configuration file (do not include the file name) in the "URL" field as provided by Elite Lighting.
8. Enter the user and password needed to login to Elite Lighting's configurator website into the "User" and "Password" fields as provided by Elite Lighting. Note: this is optional.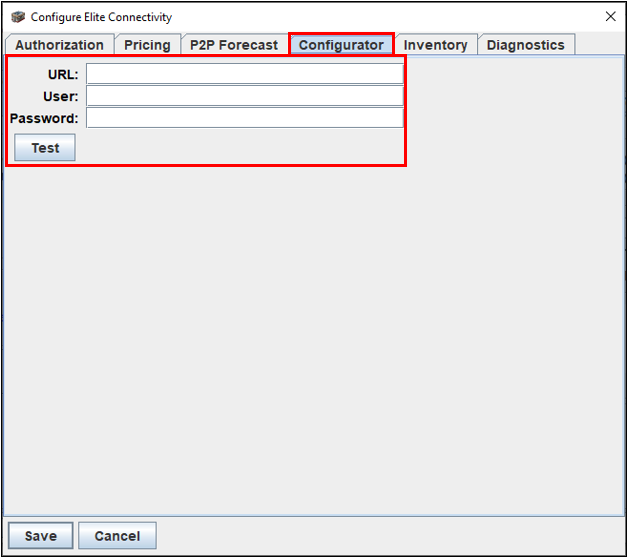 9. Select "Save."