Receiving a manufacturer's quote via O2O is as simple as dragging and dropping the file into OASIS. OASIS will fill in most information automatically. However, the company receiving the file must be set up to receive O2O transactions. For more information, click here.
1. Save the O2O file to a local computer. Note: this document assumes an O2O file has been received via email.
2. Launch OASIS.
3. Navigate to the Projects page or the Quotes page. Note: this example will use the Projects page.
4. Drag and drop the O2O file directly into the Projects page. Note: Ingen Software recommends dropping the file directly into the associated project.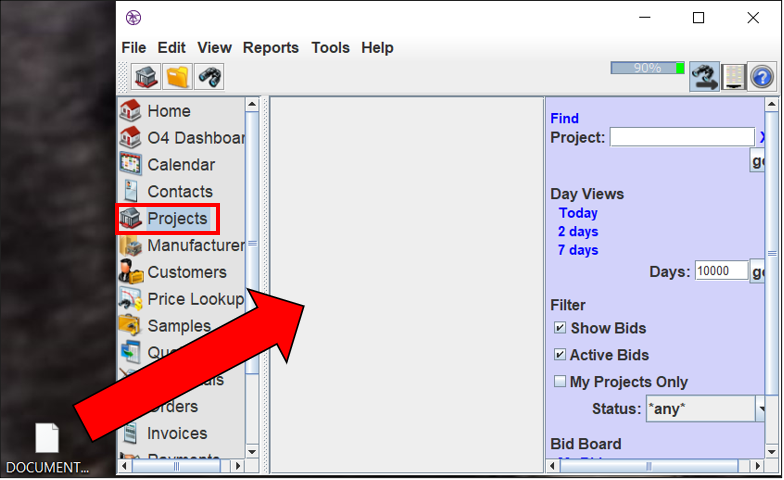 5. The "Import Quote Response" window will appear, displaying the contents of the file.
6. Ensure all information is correct and that the correct file will be imported.
7. Select "Import." Note: if this is not the first time O2O data has been received from this manufacturer, continue to step 11.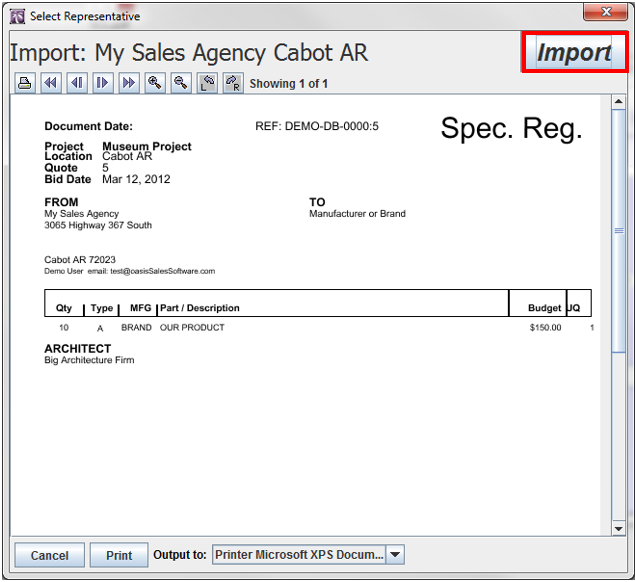 8. If this is the first time O2O data has been received from the manufacturer, the "Map Manufacturer" window will appear, asking you to map the manufacturer's internal codes to your codes in OASIS.
9. Select the
button to choose a manufacturer to map to.
10. Select "OK."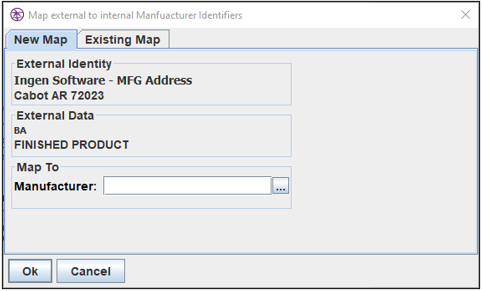 11. The RFQ Response from Manufacturer" window will appear, allowing users to merge or append the quote response with other items on the quote.
all line level values shown are from the quote response
highlighted fields show differences between what was received vs what is on your quote
setting the "Level" field to "Level" will compare the response to different levels on the quote
In the "Import Info" area, selecting "OBase," "Sell," and "Merge with quote" will merge the response from the manufacturer into your quote.
12. Select "Import."
13. The "Project Editor" window will appear. The part number, dollar values, and commission rate will be updated if they are different from what was in your quote. The "MFG Target" column will not change, but the manufacturer's quote number will be added to the "MFG Quote" column.