Warehouse bins in O4 Samples are intended to represent the physical container or section on a warehouse shelf. Users can check samples into warehouse bins, allowing users to organize samples in O4 based on their physical location. This article will explain how to create a new warehouse bin.
1. Select the

icon.
2. Select "Samples" from the drop-down menu.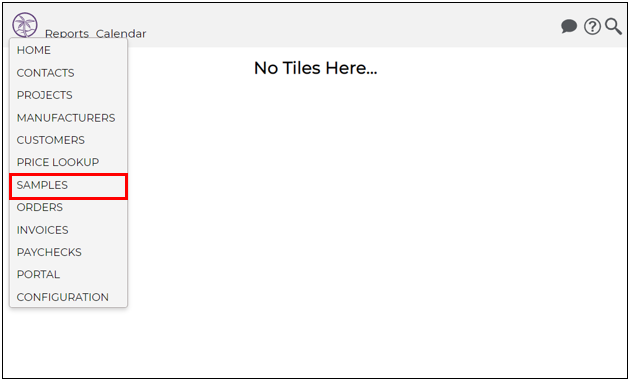 3. The Samples Listing page will appear.
4. Select "Warehouse."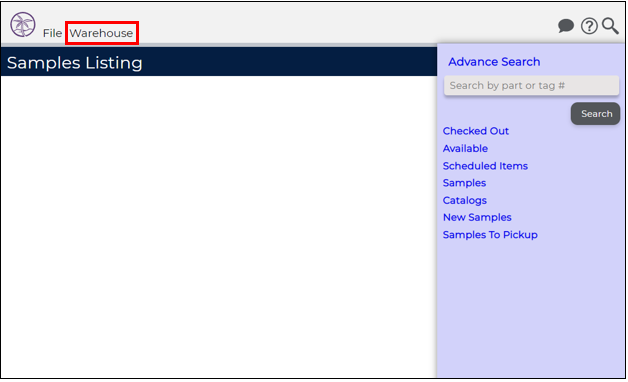 5. The Samples Warehouse page will appear.
6. Enter a bin name and a bin description.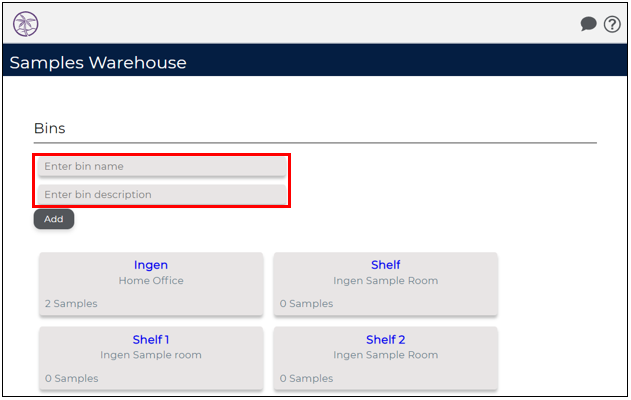 7. Select

.