O4 allows users to set up two factor authentication. Once enabled, a user will be asked to provide a confirmation code each time they log in. If they remain signed in for more than 30 days, the confirmation code will expire and the user will be signed out, requiring a new confirmation code to be entered. Confirmation codes will be sent to the user's email address that is set up in their user editor.
For a video walkthrough about enabling two factor authentication, click here. The process described in the video requires admin access to Users.
1. Select the

icon.
2. Select "Security Settings" from the drop-down list.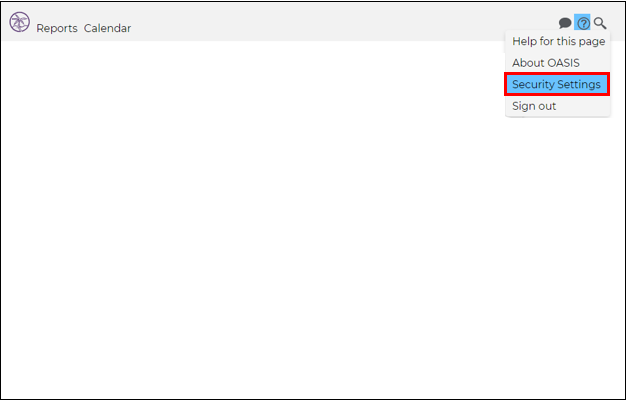 4. The "User Security" page will appear.
5. Under the "Authentication" section, select the "Two Factor Authentication" toggle so that it is on.
- on
- off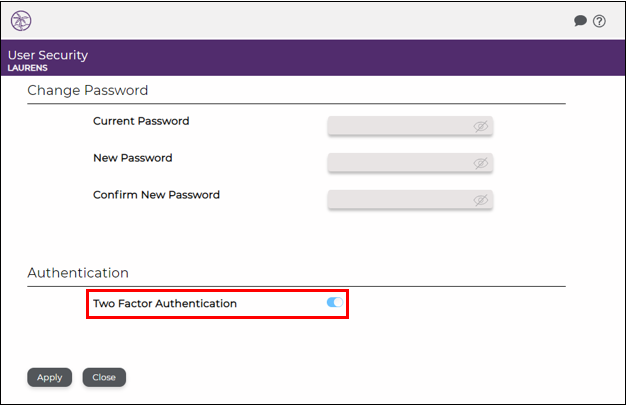 6. Select

.
7. The next time a user logs in they will be asked to provide a confirmation code. Users should receive an email containing the code. Once received, enter the confirmation code and select

.
If users do not receive an email, they may select the "Resend Code" link at the bottom of the screen.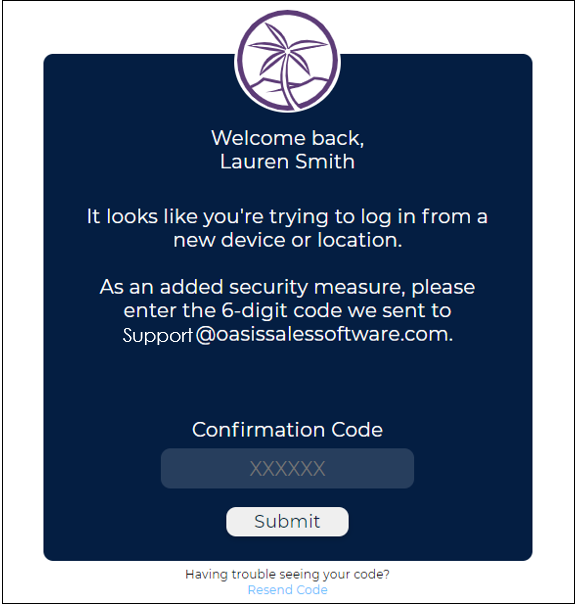 An example of the email is below: