An Office Copy creates an internal copy of the bill of material including internal notes, all price levels, manufacturer summaries, and customer summaries. This article will explain how to print an Office Copy in O4.
1. Select the
icon.
2. Select "Projects" from the drop-down list.
3. The "Project/Quote Listing" page will appear.
4. Open an existing project.
5. Select "Produce", and select "Send."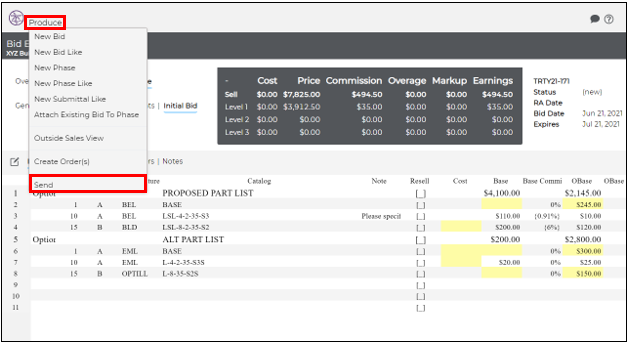 6. A new page will appear presenting the print options. Select "Office Copy."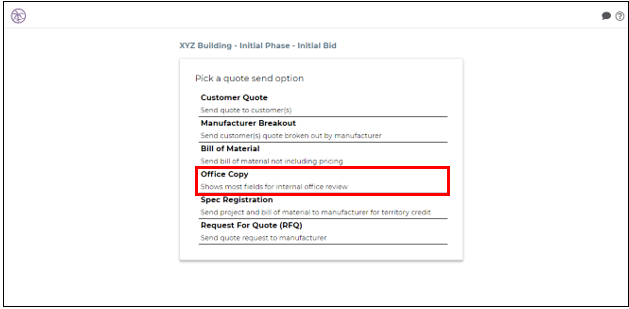 7. A new page will appear allowing the user to customize how the bill of material prints.
Hide Quantities, Hide Line Notes, Hide Description- hide these items.
Hide Part Numbers, Hide Manufacturer IDs, No Parts- hide these items.
Suppress Zero Quantity- suppress lines with a zero quantity.
Show Manufacturer Terms- display manufacturer terms and conditions at the bottom of the print.
Show Lot Lines- display lot lines.
Show Components, Lamps, and Accessories- display component, lamp, and accessory lines.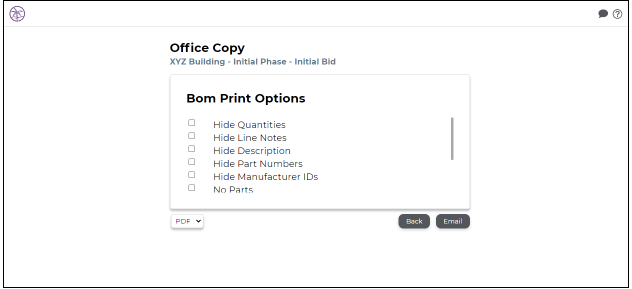 8. Set the print output to PDF or Excel.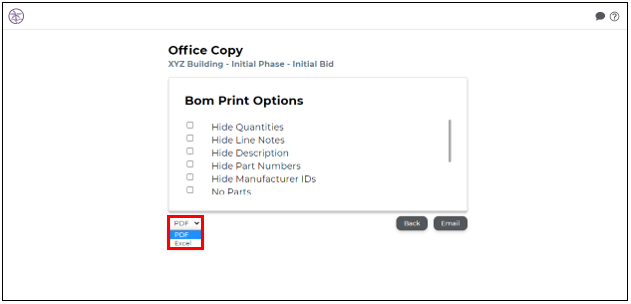 9. Select
.
10. The email builder will appear. Make changes to the recipients and body as necessary.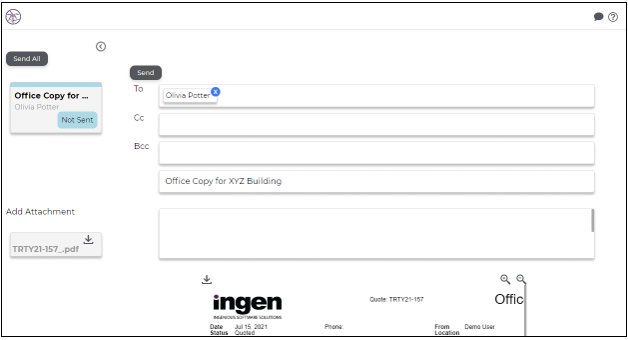 11. Select
.