This article will go over Signify Pricing.
1. Navigate to the Manufacturers tab in Oasis, and then click on the Pricing subtab.
2. Search for the Signify pricing entry.
3. Click on the Signify pricing entry to view any pricelists that have already been created.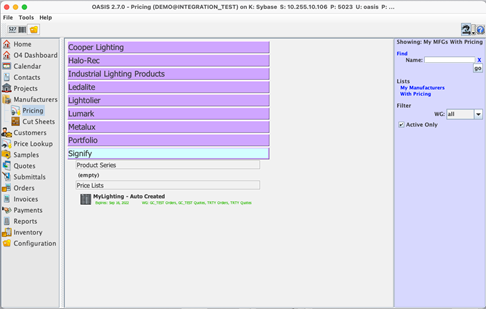 4. Double click on a pricelist to open it.

5. Click on the levels name tab and setup the price level mapping.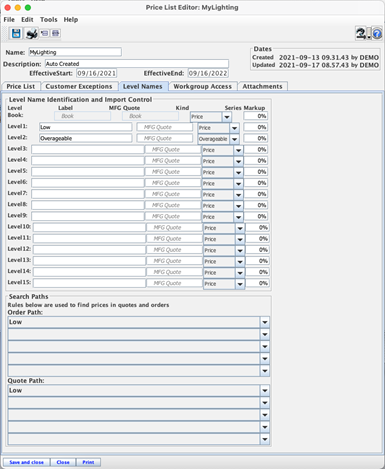 6. Save and Close the Pricelist editor.