The Extra tab of Global Settings allow users to customize miscellaneous settings. This article will define and provide recommendations for each setting available. Note: changing settings from O4 impact Legacy OASIS as well.
1. Click the
icon.
2. Select Configuration from the drop-down list.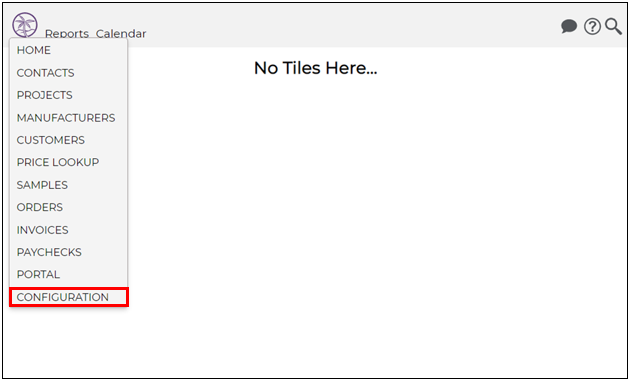 3. Click Software.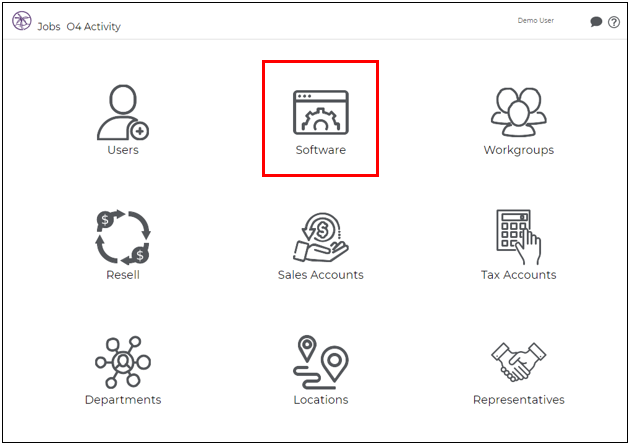 4. The Software page will appear. Click the Global Settings tab, then the Extra tab.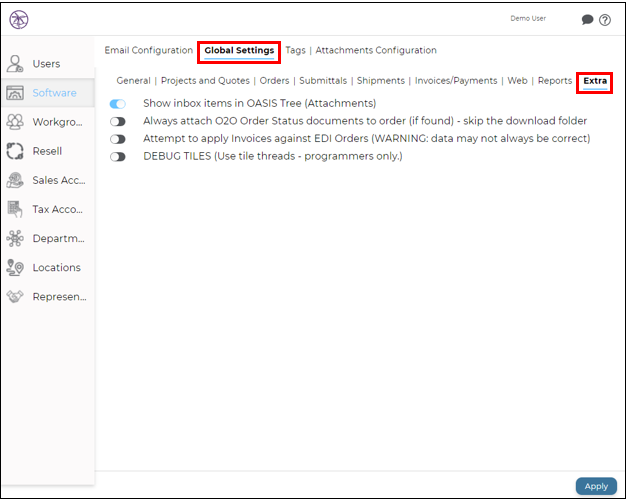 | Setting / Field | Purpose / Action | Recommendation |
| --- | --- | --- |
| Show inbox items in OASIS Tree (Attachments) | Shows Inbox messages in the transaction tree on the left side of the attachments panel. This will cause slowness in using attachments, so it is recommended to leave this setting off. | Off |
| Always attach O2O Order Status documents to order (if found) - skip the download folder | Will always skip when order is found, rather than shown in the folder. This is for users who monitor their orders closely and don't need to be notified if there is a problem in the order status download folder. | Off |
| Attempt to apply invoices against EDI orders (WARNING: data may not always be correct) | When enabled, invoices for EDI orders will still auto apply. Beware when using this setting, as you will likely run into scenarios where invoice lines apply to the wrong lines, causing incorrect values. | Off |
| DEBUG TILES (Use tile threads - programmers only) | Turns on debug mode for Tiles. | Only use when instructed by OASIS Support. |