Sometimes it is necessary to refresh the Signify price list to resolve blank, expired, or incorrect pricing. This article will explain how to refresh the price list.
CAUTION: this process should only be performed under the direction of OASIS Support. Refreshing the price list will reset the call times for every Signify part and can result in increased waiting time.
1. Navigate to the Manufacturers page.
2. Open the Signify manufacturer entry.
3. On the General tab, click Configure Specialization.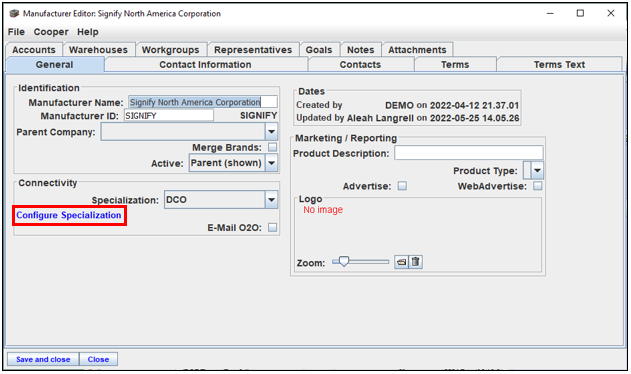 4. The Configure Signify Connectivity window will appear.
5. Click the Features tab.
6. Click the Reset Pricelists button. Press Enter on your keyboard twice.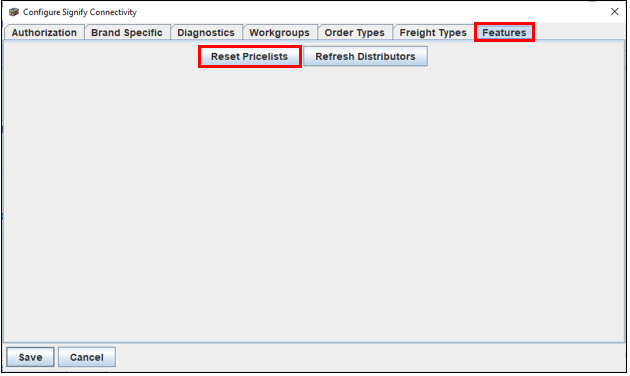 7. Click Save.