The Collected Tax Report in O4 will provide a list of all resell orders, its tax status, and the amount of tax collected for the applicable tax account within the selected timeframe. This article will explain how to generate the Collected Tax Report.
1. Click the

icon.
2. Select Invoices from the drop-down list.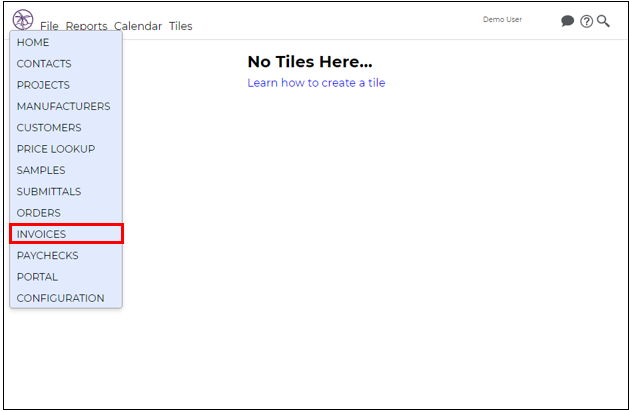 4. The Invoice Listing will appear.
5. Click Reports, then Collected Tax from the drop-down list.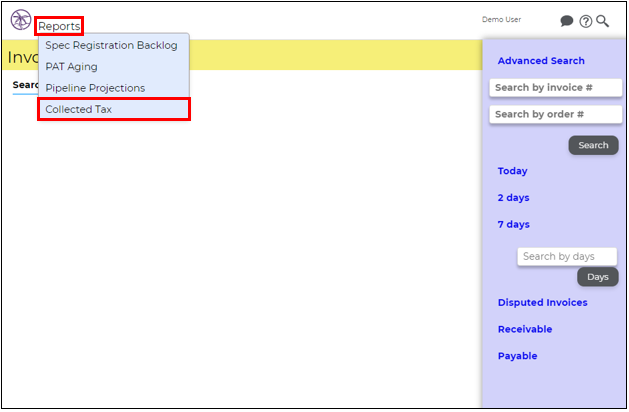 6. The Collected Tax Report page will appear.
7. Select a timeframe for invoice and payment date by clicking into the From and To fields and selecting a relative, year-month, or day timeframe from the menu that appears.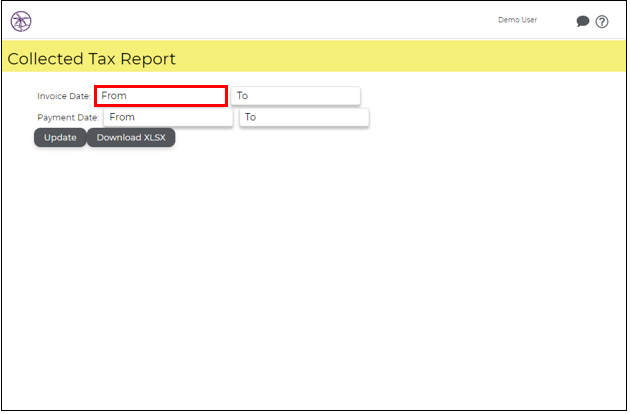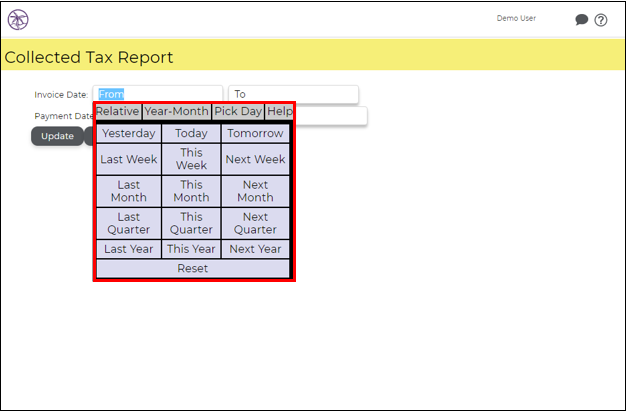 8. Click

. The report will generate. Users may print the report to .XLSX by clicking

.
The first table will display each individual order and its tax information.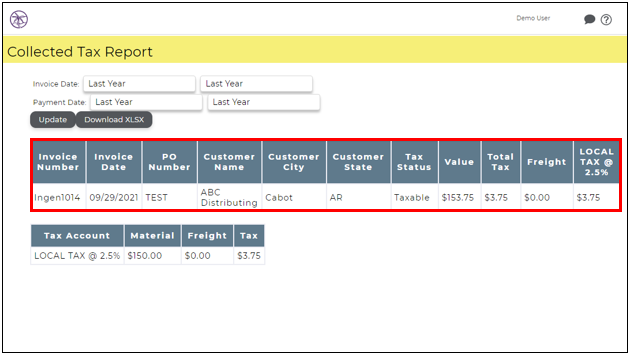 The second table will display the total tax collected by tax account.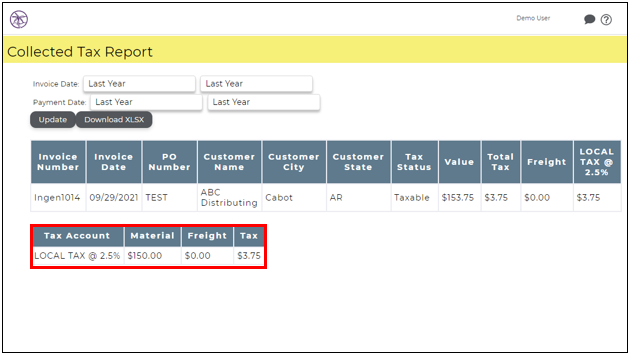 Clicking a row in the first table will open the invoice in O4.