The O4 Session Monitor is used to track which users have accessed O4, how long it was used, the machine it was accessed from, the connection type, and activity state. This provides admin users with a snapshot of O4 activity over 24 hours, 30 days, or all recorded activity. Note: admin users can grant or revoke a user's access to O4 by changing the User Type drop-down setting in the user editor. For more information, click here.
1. Click the

icon.
2. Select Configuration from the drop-down list.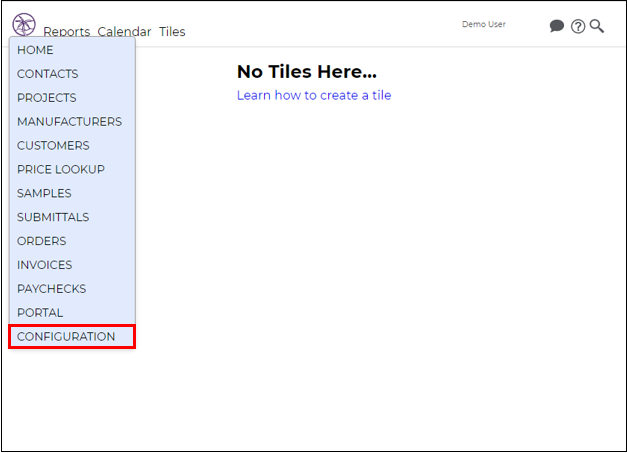 3. The Configuration page will appear.
3. Click O4 Activity, then select O4 Session Monitor from the drop-down list.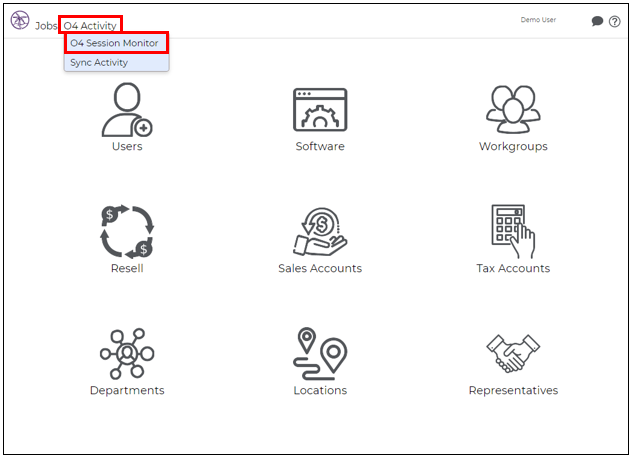 5. The O4 Session Monitor page will appear. The Sessions table will display the following information:
First- the user's first name as configured in the user account
Last- the user's last name as configured in the user account
Kind- the type of O4 version accessed

Desktop/GUI- Legacy OASIS login
Pre O4 Web UI- old customer portal login. For information about the new customer portal, click here.
Pre O4 Batch- pre-O4 batch service
Pre O4 Type- usually custom code. Please reach out to OASIS Support by emailing support@oasissalessoftware.com to learn what this means for your group.
O4 API- O4 API JSON call
O4 WEB- O4 login
O4 GUI- accessing O4 UI from Legacy OASIS.

Start- the date and time the session began
End- the date and time the session ended
Machine- the IP address of the machine used to access O4
State- whether the session is active or inactive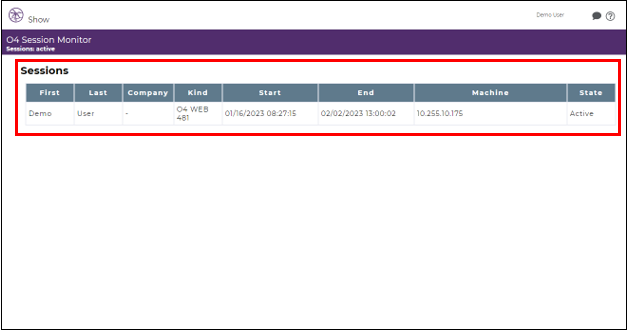 7. To filter the information displayed, click the Show menu and choose from the following options:
Active Sessions- displays a compiled list of all active sessions
24 hours- displays all activity within the last 24 hours
30 days- displays all activity within the last 30 days