OASIS support may request log files while troubleshooting an issue. These log files may reveal errors that are occurring in the background process. The articles below will explain how to retrieve these files from either a Windows or Mac machine. 
Retrieving Log Files on a Mac Machine
Retrieving Log Files on a Windows Machine 
OASIS provides a direct link to the ".oasis" folder.
1. Open OASIS.
2. Select "Help."
3. Select "Optimize OASIS!"
4. The "OASIS Optimizer" window will appear.
5. Scroll down to find the "User Directory" section.
6. Click the "Oasis default boot directory".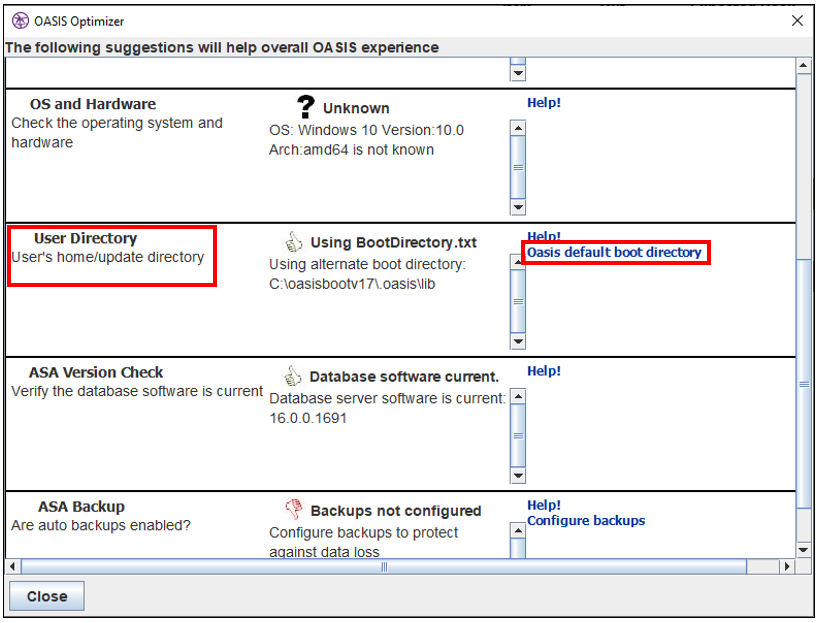 7. The ".oasis" folder will appear. 
8. Follow the steps using the articles above to locate the log files.