After creating an Order Summary Goals Tile, O4 will generate the tile gauge. The gauge functions to display complex information in a compact manner. This allows for easy and quick readability. The tile gauge will only display on the O4 Home Page for users who were given access during the configuration stage.
All Order Summary Goals Tiles will display the same basic features:

However, because Order Summary Goals Tiles track current sales and earnings and compares these values to a set goal, not all tiles will look identical to the one listed above. If the user is not close to achieving their goal, the meter will appear in a red section of the tile.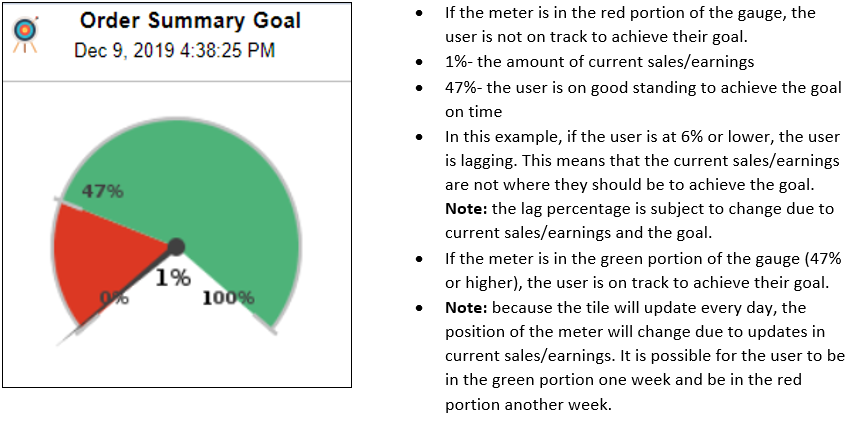 Users may double-click on the tile gauge to view the "Order Summary Goals" page. This page will redirect users to the view the tile in more detail. For more information, click here.