Orders may take many different avenues during the course of a job. A Partial Release order is a standard customer order, where some release quantities are zero, while others are not equal to the number of items ordered.
To complete this process, users must know how to create an order or to convert a quote to an order. For more information, click here.
Creating Partial Release Orders
1. Navigate to the Orders page.
2. Select "File."
3. Hover over "New" and then select "Commission order" OR "Resell order," depending on user needs. This example will use a commission order.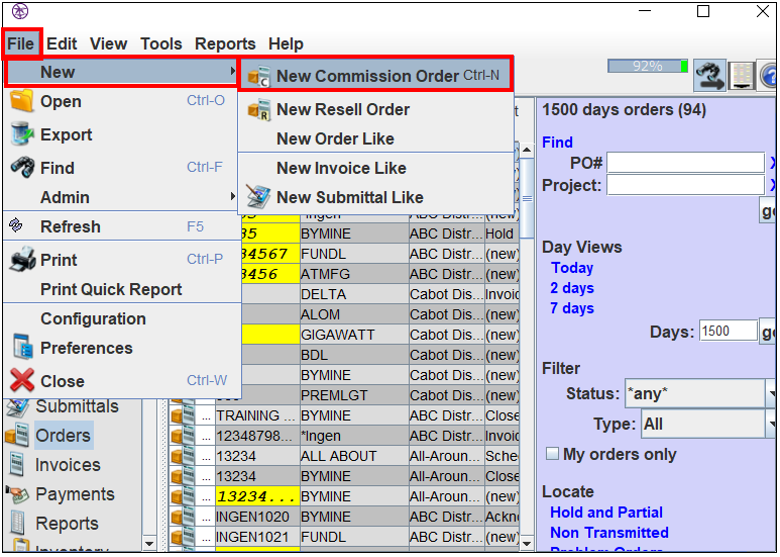 4. The "Question" window will appear, asking if the order lines should default to release status or hold status.
5. Select "Release."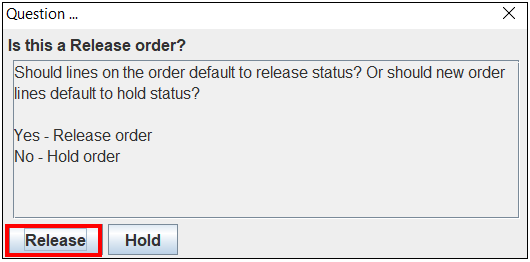 6. The "PO Editor" window will appear.
7. In the "General" tab, enter the manufacturer, customer, and PO number. Note: if converted from a quote, this information will automatically be entered.
8. Select an Order Type. Note: if an order is converted from a project, OASIS will assume it's a "Project" type order. If there is no quote, OASIS will assume a "Stock" type order.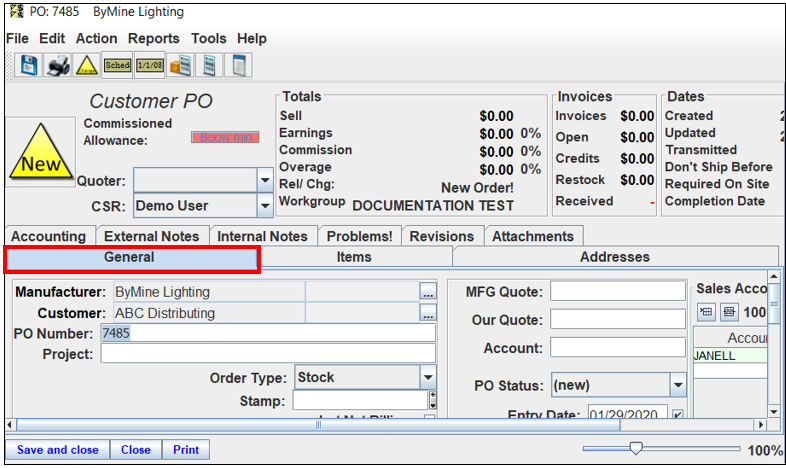 9. Using the "Preferences" tool, add the "Rel Now" (Release Now) column to the order. For more information on using the "Preferences" tool, click here.
10. In the order, select the "Items" tab.
11. Enter the order quantities, type, part number, pricing, etc as needed.
12. Double-click in each "Rel Now" column to enter the quantity released at this time for each line. Note: the "Release" column will indicate what has been released to date.
13. Complete the order by entering shipping information, notes, etc as needed.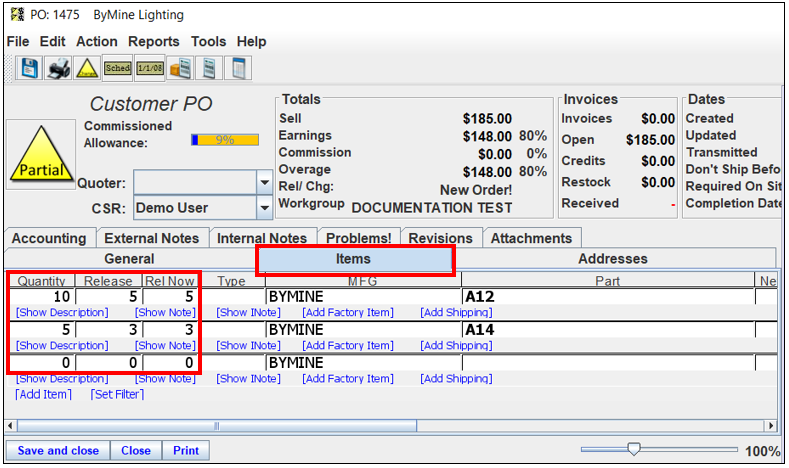 Printing a Partial Order
1. Open the needed order.
2. Select "File."
3. Select "Print."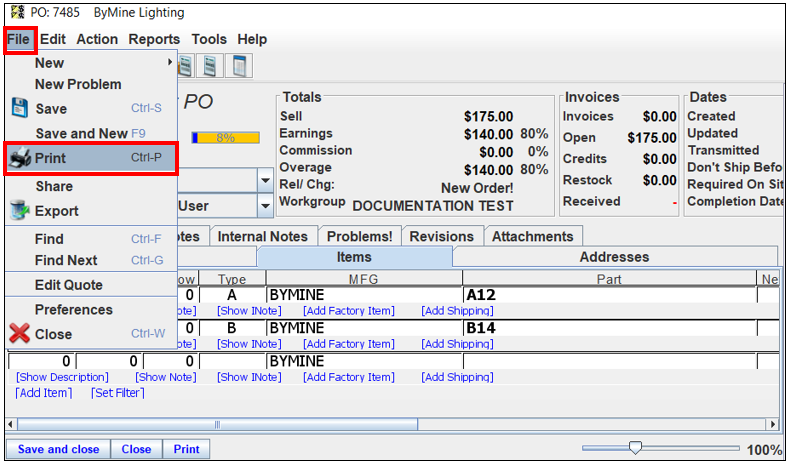 4. The "Print PO" window will appear.
5. Customize print settings as needed.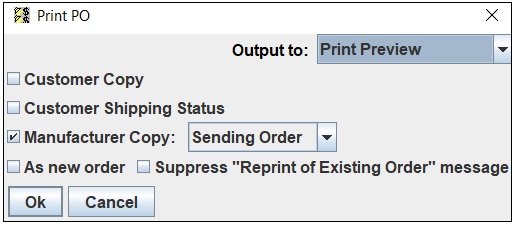 6. Select "OK."