Every five minutes, OASIS can save a copy of a quote's bill of material to your hard drive. This allows users to recover unsaved changes after a local system or network failure. This article will explain how to enable the Quote Autosave feature and recover unsaved changes.
Enabling the Quote Autosave Feature
The Quote Autosave feature is enabled by clicking

in the action button menu at the top of the quote. This feature can be enabled for each type of quote in OASIS.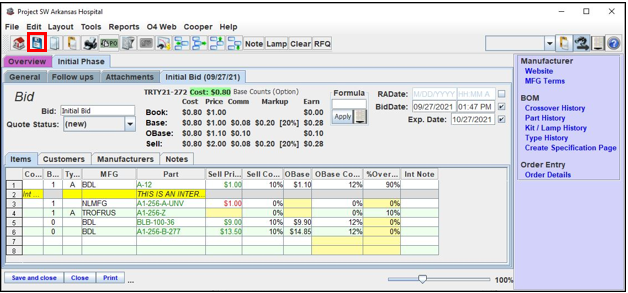 Once enabled, the QuoteAutoSave folder will be created inside the user's .oasis folder on their hard drive where versions of the quote will be saved every five minutes.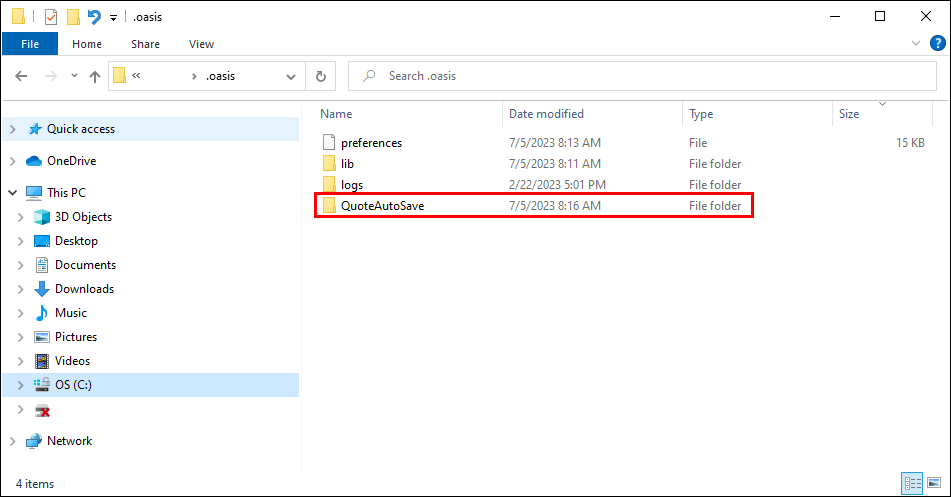 Recovering a Version
1. When reopening a quote after changes have been lost, the Auto Recovery window will appear. This window presents versions of the quote that exist on your hard drive and the version that is currently saved to the server. Versions are listed in chronological order.

3. Click View to view each version of the quote. The bill of material will update to reflect the version's changes. The Auto Recovery window will remain open to allow users to view all versions and identify the correct version.

4. Once the correct version is identified, ensure it is currently being viewed, then click Close.

5. Continue making changes to the quote as needed.
6. Upon saving or printing, the LAST SAVE WINS!! window will appear. This asks the quoter to confirm if they wish to overwrite the other versions on their hard drive with the current version. Click Save Anyway to save the quote and commit the changes.