O4 allows users to view, add, and remove samples that are currently within a warehouse bin. This article will explain how to edit a warehouse bin.
1. Select the

icon.
2. Select "Samples" from the drop-down menu.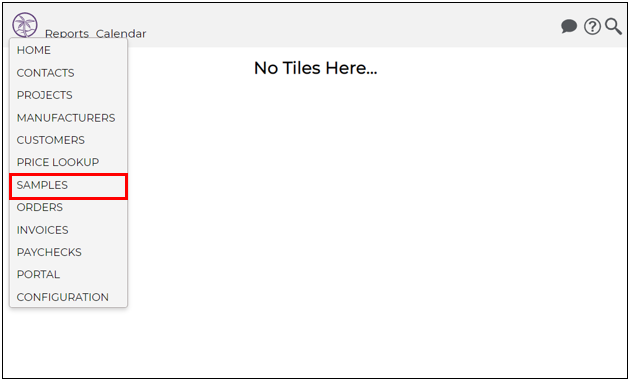 3. The Samples Listing page will appear.
4. Select "Warehouse."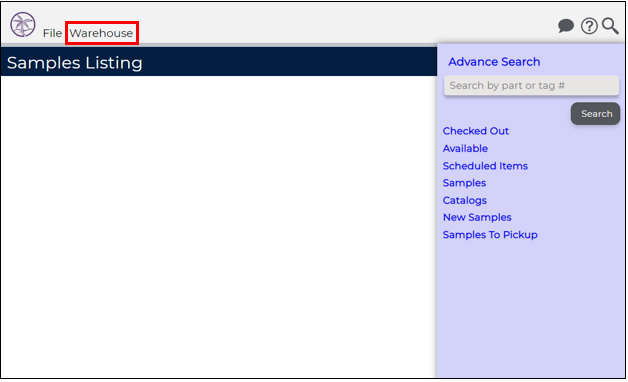 5. The Samples Warehouse page will appear.
6. Select a bin.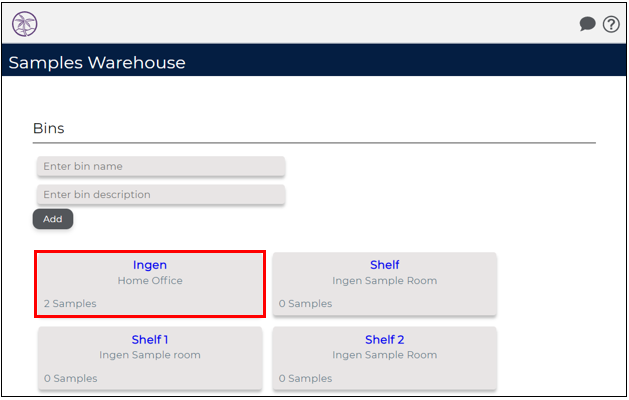 7. The Samples Warehouse Bin page will appear. The "Samples" section will show the samples that are currently assigned to the bin. Note: users can delete a bin from the Warehouse by selecting

in the General Information section.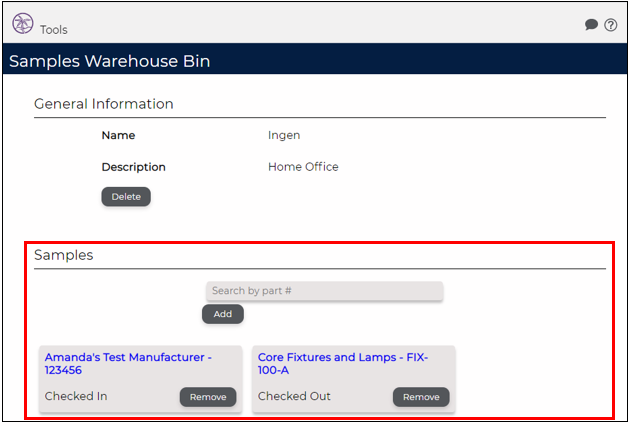 8. To add a sample, enter a part number and select

. Note: adding the sample is not the same as checking in a sample. For information about checking in a sample, click here.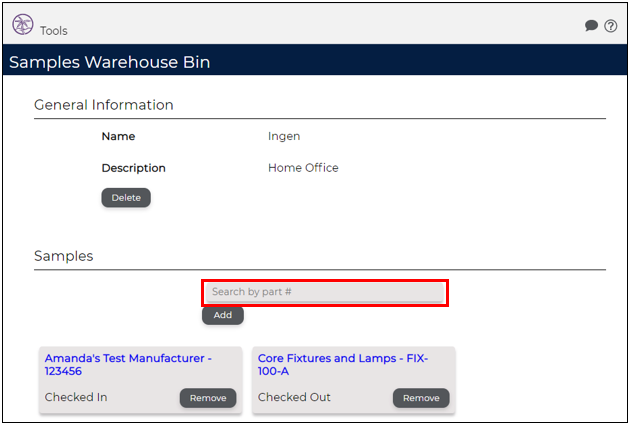 9. The sample will appear in the "Samples" section.
10. To remove a sample from the warehouse bin, select

.