The Customer Viewer contains general information, customer contacts, attachments, and statistics associated with the customer entry. This article will provide an overview of each tab.
1. Click the

icon.
2. Select Customers from the drop-down list.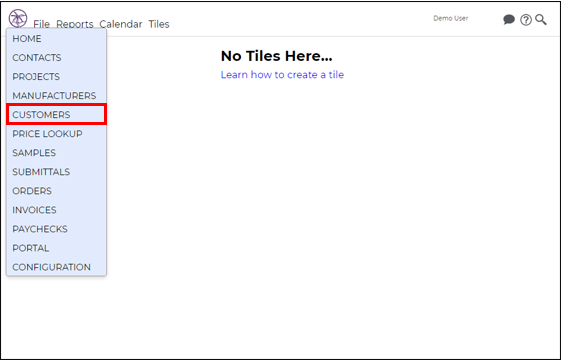 3. The Customer Listing will appear.
4. Open a customer entry.
5. The Customer Viewer will appear.
The General Information Tab
Use this tab to view general information related to the customer. For a list of definitions for each field, click here. To edit this tab, click

.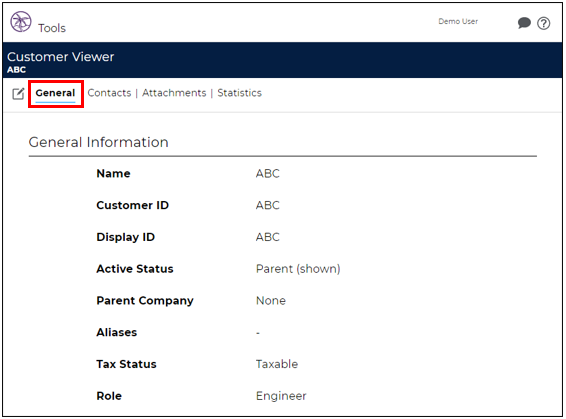 The Contacts Tab
Use this tab to view a list of contacts associated with the manufacturer. Click

to create a contact or search for an existing contact by using the search bar.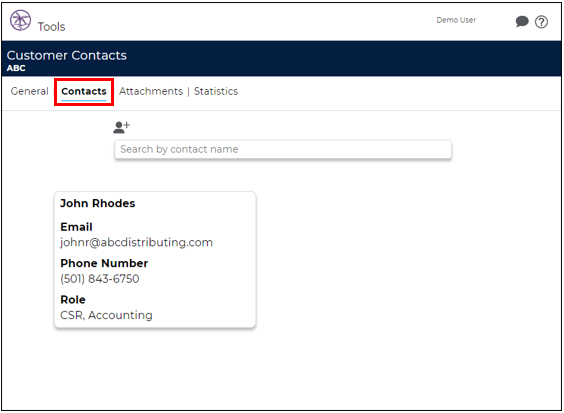 The Attachments Tab
Use this tab to add and view electronic attachments. To learn more about the Attachments tab, click here.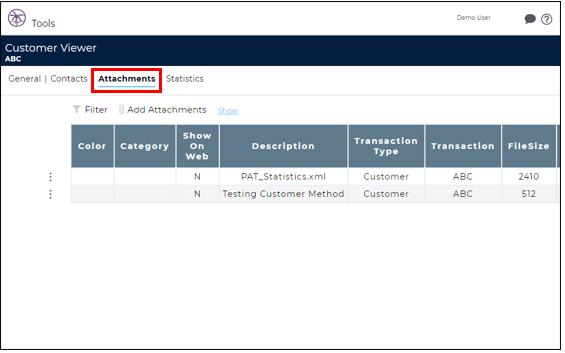 The Statistics Tab
Use this tab to view the customer's win, loss, and unknown counts and values for its given role on a quote or order. For more information, click here.