OASIS allows users to quote customer counts. To complete this process, a customer must be added to the quote. For more information, click here. This article will explain how to add customer counts in O4.
1. Select the

icon.
2. Select "Projects" from the drop-down list.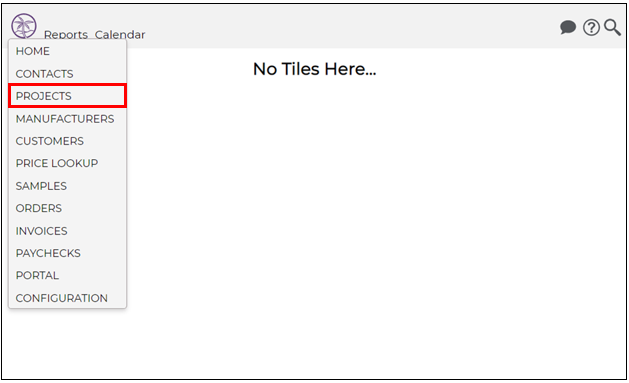 3. The Projects Listing will appear.
4. Open an existing project.
5. Navigate to the Customers tab.
6. Select a customer.
7. Select "Add Counts"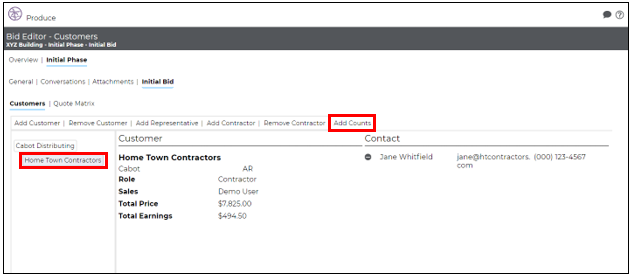 8. The Counts table will appear.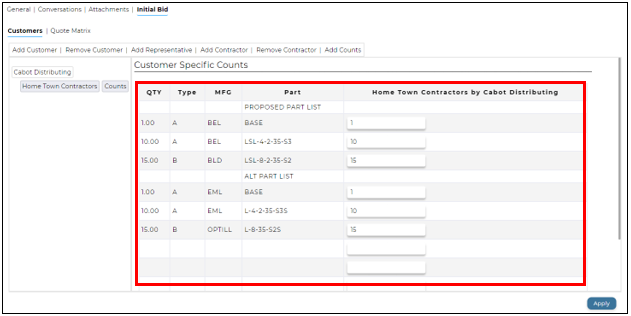 9. Adjust the quantities for each line as necessary. The fields will highlight yellow when they do not equal the original quantity quoted on the bill of material. Note: these changes will not be saved automatically. OASIS will alert users by displaying "You have unsaved changes."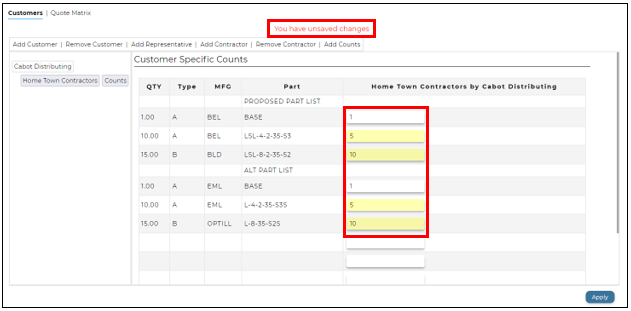 10. Select

. The counts will be displayed when printing a Customer Copy for the customer.