The attachments usage report allows OASIS admins to gain insight on users are using attachments in OASIS. This article will explain how to run and use the report.
1. Select the
icon.
2. Select "Configuration" from the drop-down list.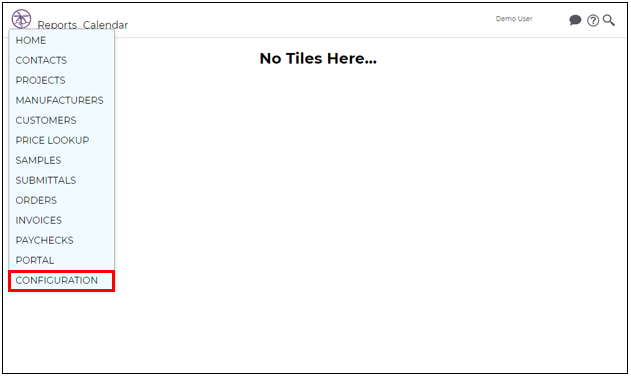 3. The Configuration page will appear.
4. Select Users.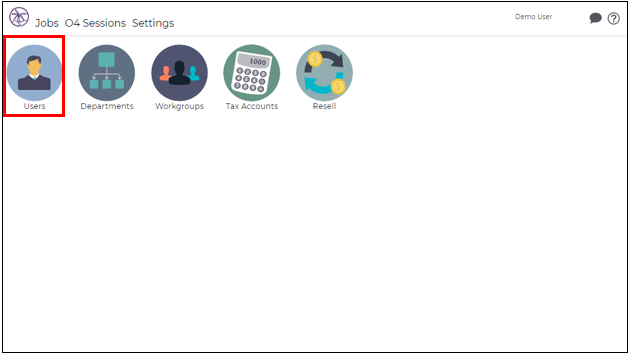 5. Select Reports, then Attachment Usage.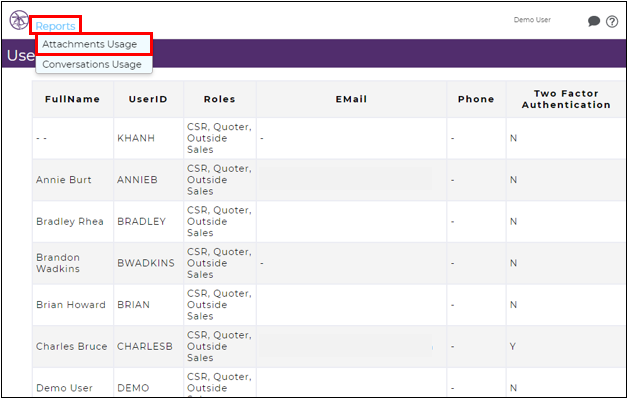 6. A new window will appear displaying the report. The report defaults to showing attachments usage during the past six months. The report shows counts by user and transaction type for each month. Transactions include:
Other attachment areas may be added in the future.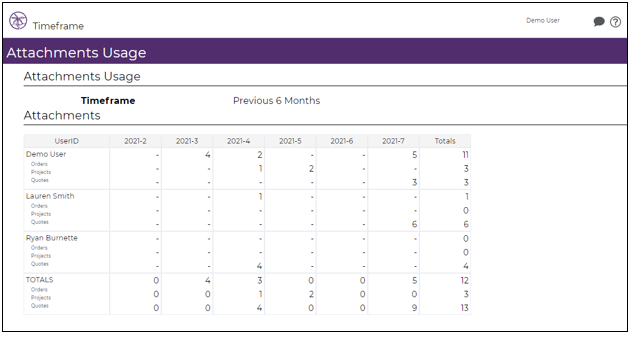 7. To adjust the time frame, select the "Timeframe" menu and select a span of months (previous 6, 12 or 24 months) or a single year from the past 5 years.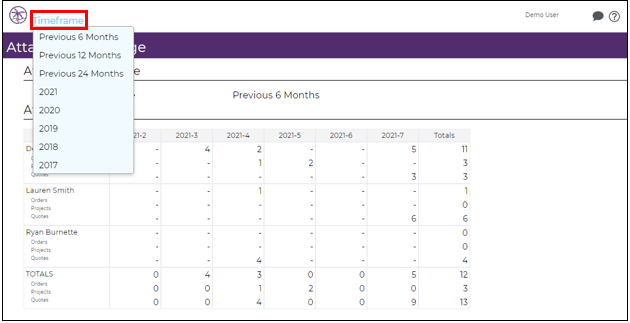 Clicking on a cells will show the attachments for the user for the selected month.