Users can create departments to represent the division that employees belongs to, such as sales or management. Departments are used in the configuration of workgroups and are for reporting purposes only. This article will explain how to create a department in O4.
1. Click the
icon.
2. Select Configuration from the drop-down list.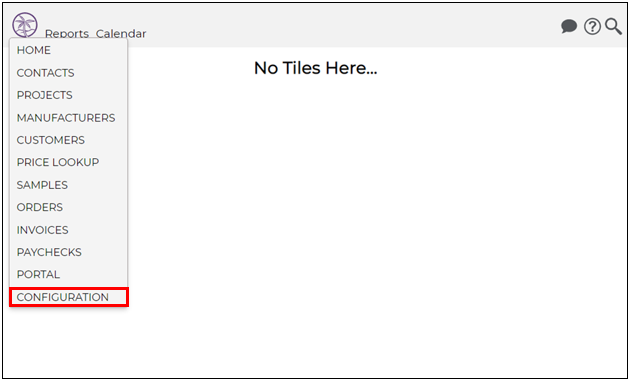 3. Click Departments.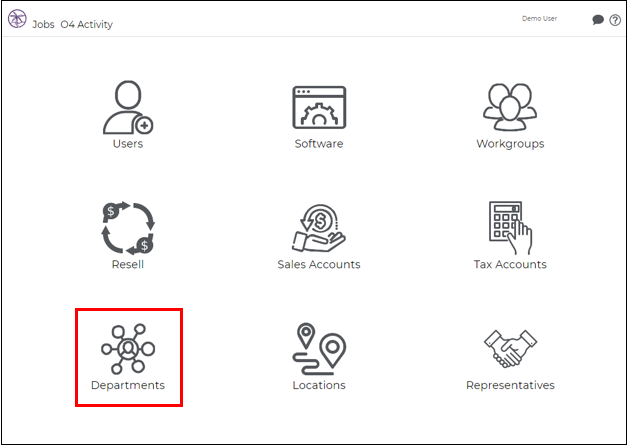 4. The Departments Listing will appear.
5. Click File, then select New Department from the drop-down list.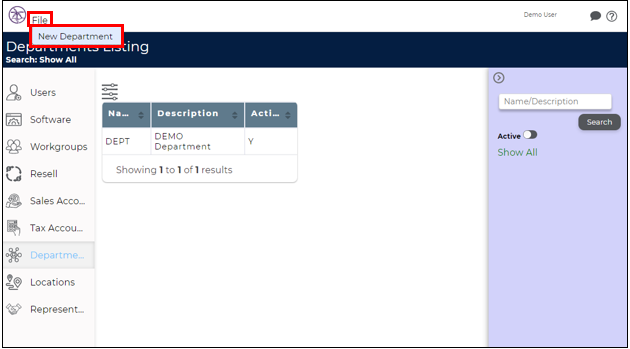 6. The Create Department page will appear. Enter the department's information.
Department ID- the name or ID of the department
Description- an identifying description of the department
Active- whether the department is active and can be used in O4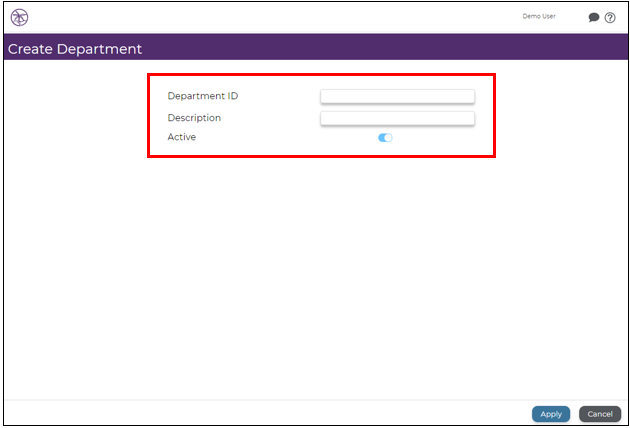 7. Click

to create the department.