Users can create customer, representative, and manufacturer contacts and define their contact information, company information, influence, Customer Portal login, and more. This article will explain how to create a contact in O4.
Requirements:
1. Click the

icon.
2. Select Contacts from the drop-down list.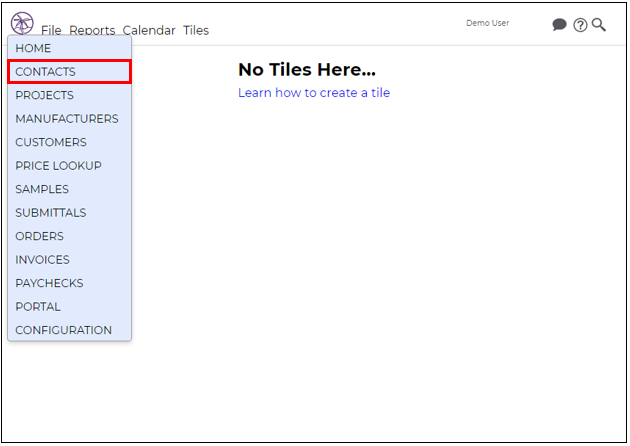 3. The Contact Listing will appear.
4. Click File, then New Contact.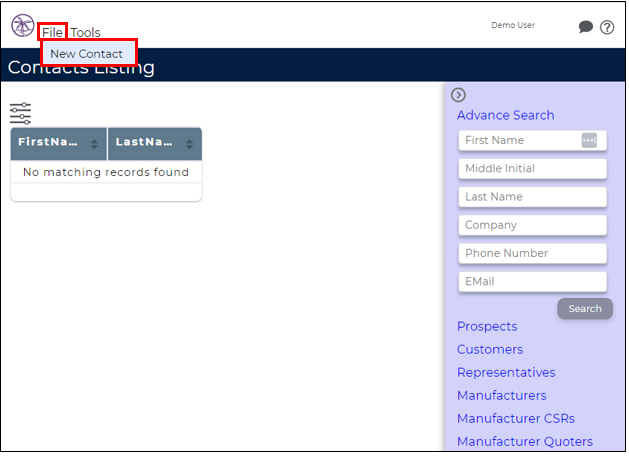 5. The Contact Creator will appear.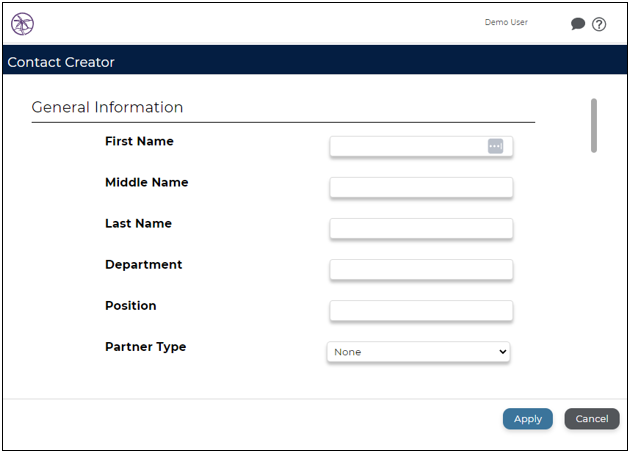 General Information
6. Define identifying information for the contact, including name, department, and job position.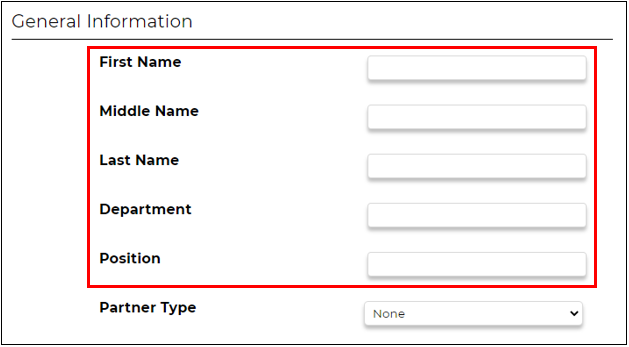 7. Define the contact's affiliation using the Partner Type drop-down list.
To affiliate the contact with an entry in the database, select Customer, Manufacturer, or Representative from the Partner Type drop-down list. A new field will appear to allow users to select the entry in OASIS.
To create a standalone contact entry, select None from the Partner Type drop-down list.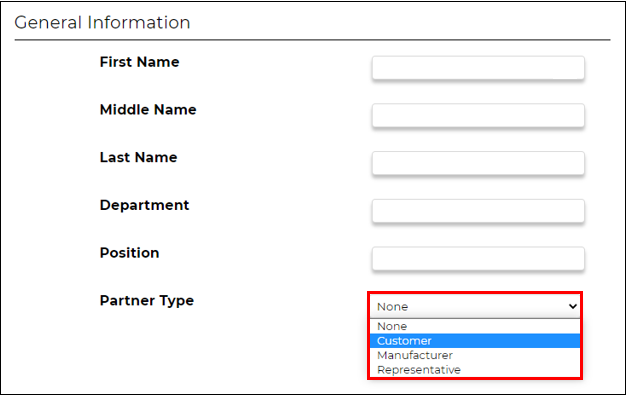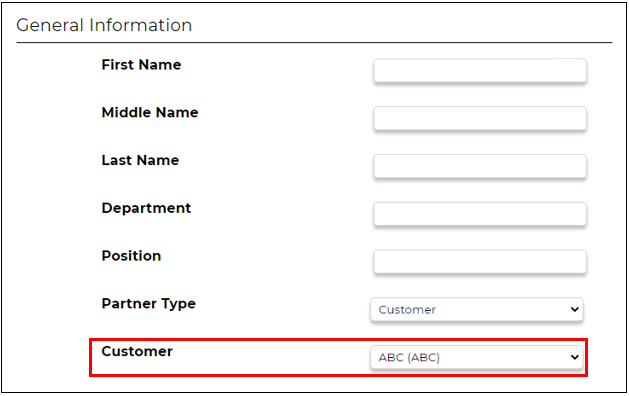 Contact Information
8. Click

to enter contact information, including email, phone number, fax number, and website. Note: an email is required to sign into the Customer Portal. The email must be unique (no other contacts or users can have this email in their set up).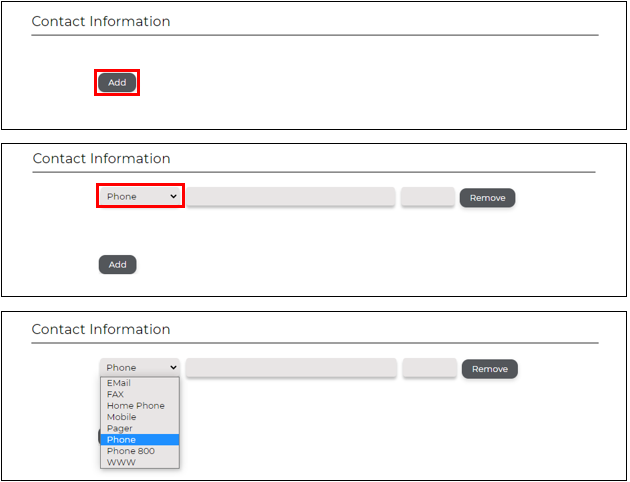 Marketing & Order Influence
9. Define marketing and order entry information.
Suppress- this feature is currently not functional.
Sales Stage- the unique sales stage defined in the Contact Configuration tool.
Contact Group- the unique group defined in the Contact Configuration tool.
Role- the contact's customer role.
Assigned Sales- the user assigned to the contact. The user must have the Sales role selected and a comm. account (sales account) assigned in their user account to appear in this drop-down list.
Influence- the contact's rank number used for influence. The number is entered manually.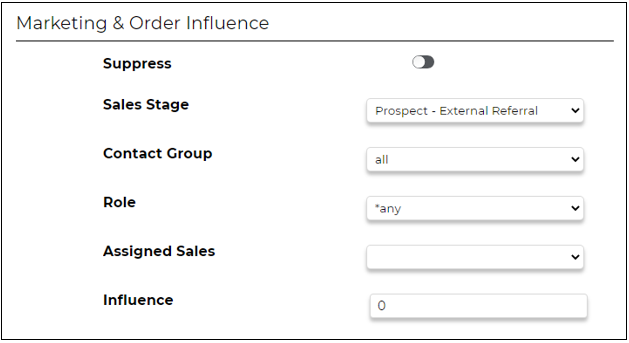 User Keys & Web Access
10. Define search tags and Customer Portal access. Learn more about creating search tags.
Web UserID- this field is not functional. Contacts will use their email address set up in the Contact Information section to sign into the Customer Portal.
Web Password- a unique password.
Web Password Expiration- an expiration date for the password.

Work Address
11. Enter the contact's work address (company address).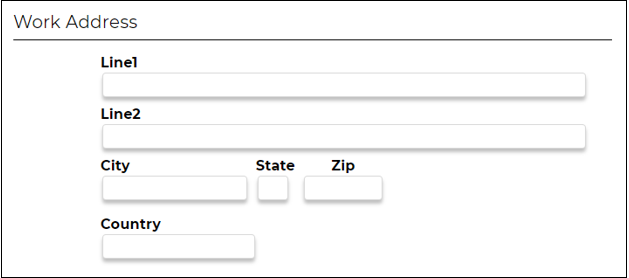 Notes
12. Enter any notes related to the contact. These notes will not appear on any transaction prints.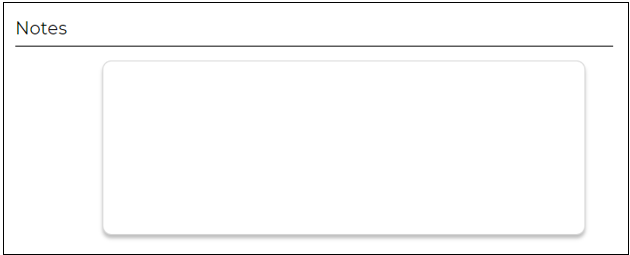 13. Click

to create the contact.