Users can create locations to represent a place of business, floors of a building, suites, and more. Locations are used in the configuration of workgroups and are for reporting purposes only. This article will explain how to create a location in O4.
1. Click the
icon.
2. Select Configuration from the drop-down list.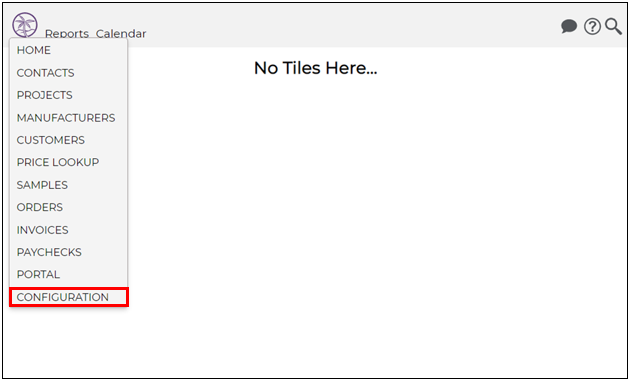 3. Click Locations.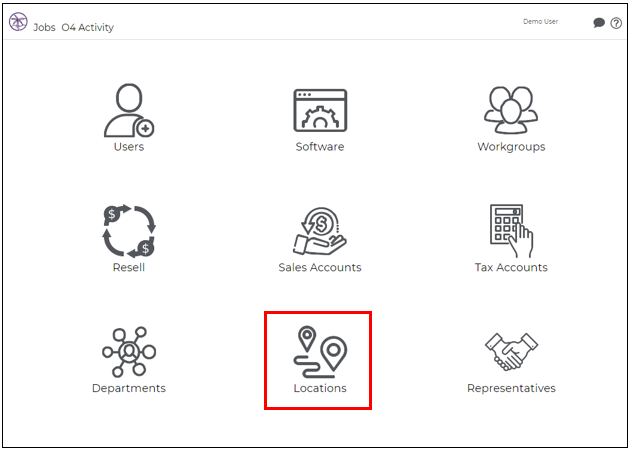 4. The Locations Listing will appear.
5. Click File, then select New Location from the drop-down list.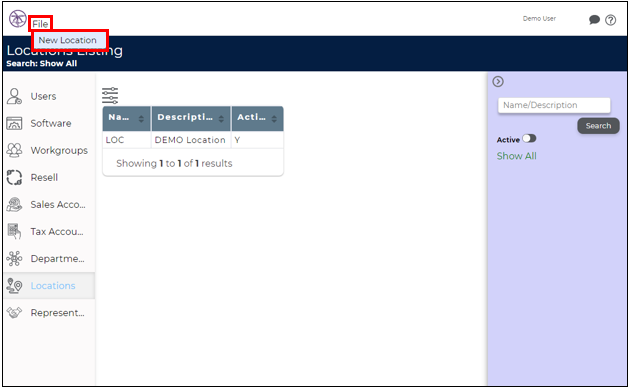 6. The Location Creator will appear. Enter the location's information.
Location ID- the name or ID of the location
Description- an identifying description of the location
Active- whether the location is active and can be used in O4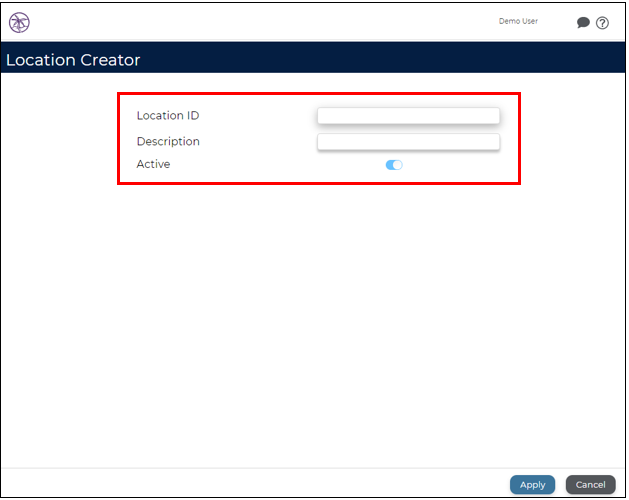 7. Click

to create the location.