Users can create representatives to track the sales representatives that users may need to correspond with. This article will explain how to create a representative in O4.
1. Click the
icon.
2. Select Configuration from the drop-down list.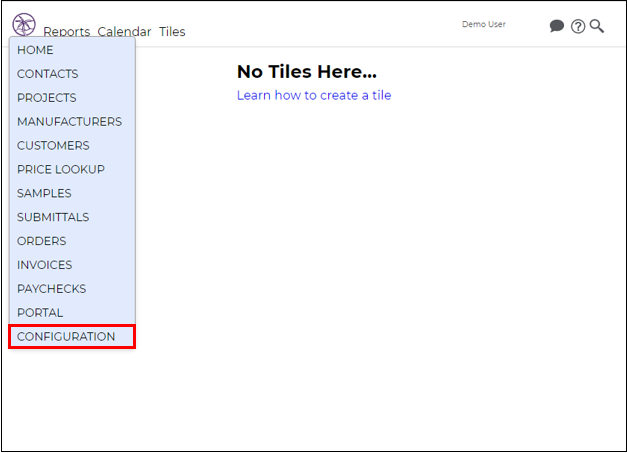 3. Click Representatives.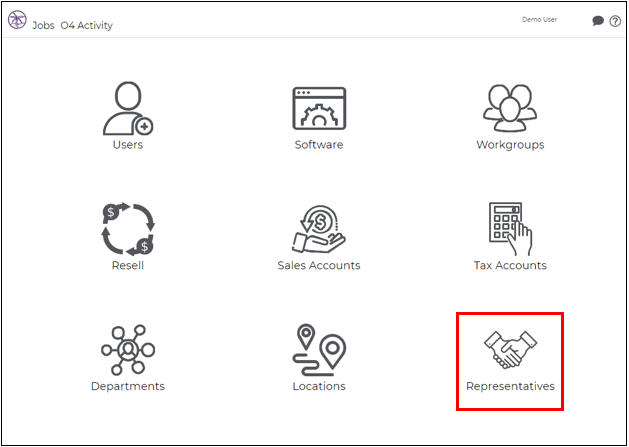 4. The Representatives Listing will appear.
5. Click File, then select New Representative from the drop-down list.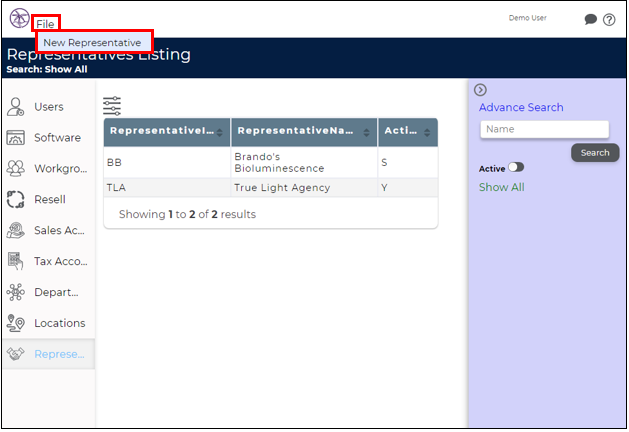 6. The Create Representative page will appear.
The General Tab
Use this tab to fill out general information about the representative.
Representative ID- the company ID; only seen in the representative editor. This ID cannot be altered once created.
Representative Name- the name of the company.
Display ID- the company ID to show throughout O4 and on prints; can match Representative ID.
Active- whether the representative is active and can be used in O4.
Email O2O- toggle on to allow OASIS to create a native OASIS file that the representative can drag and drop into OASIS.
Assigned To- select the user assigned to this representative.
The Contact Information Tab
Use this tab to fill in contact information for the representative.
Mail & Bill Address
Enter the address, or use Our Addresses or Address Book to auto fill the information.
Our Addresses- use a workgroup's address for the representative
Address Book- use a customer's or manufacturer's address for the representative
Phone, E-Mail, and Other Numbers
Click

to add the kinds that are set up in customer configuration.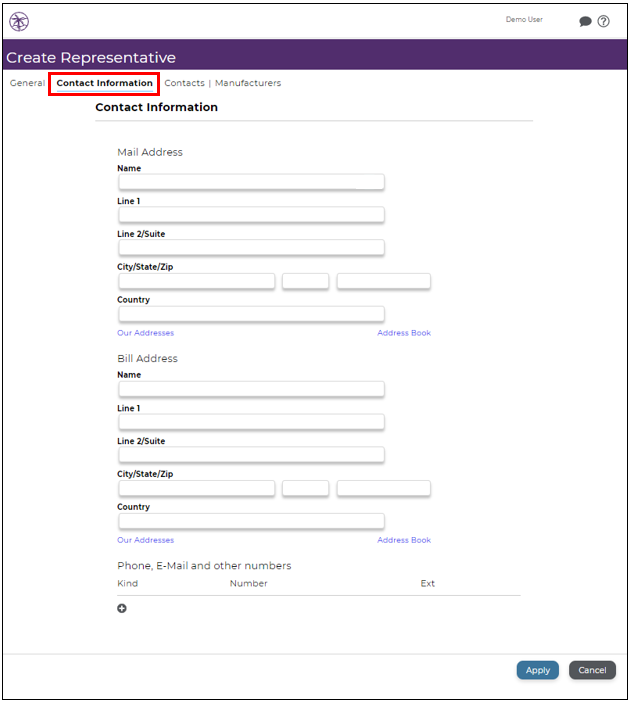 The Contact Tab
Use this tab to add contacts to the representative entry. Users can click
to create a contact or click

to add an existing contact.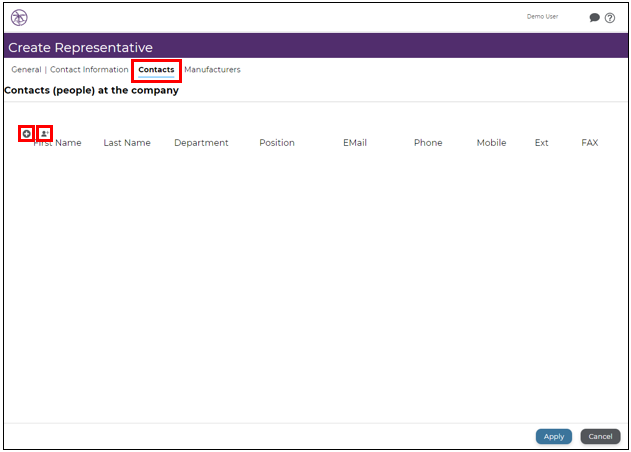 The Manufacturers Tab
Use this tab to enter the workgroup for each manufacturer that the representative represents.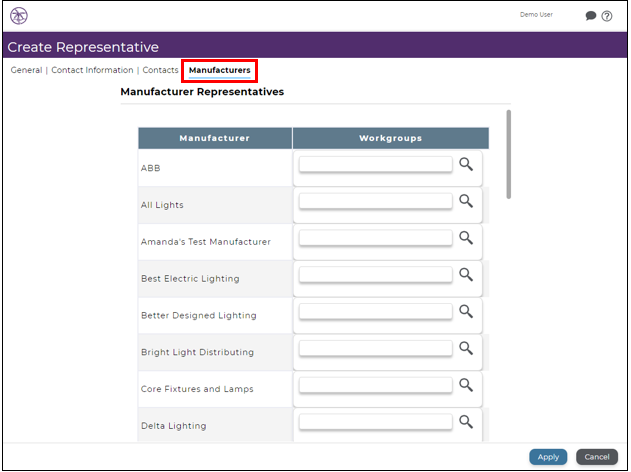 7. Click

to create the representative.