The Samples Tile provides a simple and easy way to track samples that are checked out, available, due, and overdue. Users can filter samples by manufacturer, check-out user, drop-off customer, and workgroup. This article will explain how to create a Samples Tile in O4.
Requirements:
Creating the Tile
1. Navigate to the O4 Home Page.
2. Click the Tiles menu, then select Create from the drop-down list.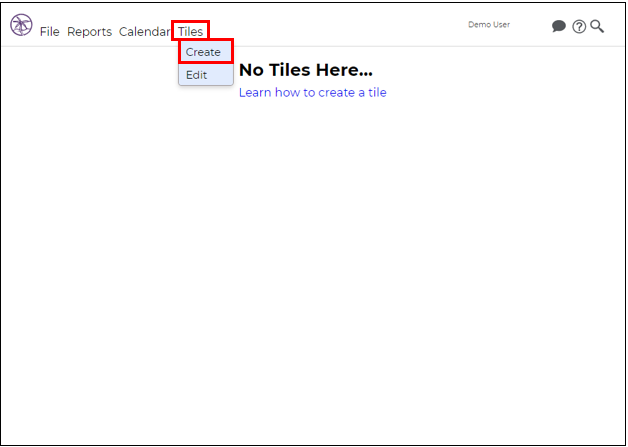 3. The Create Tiles page will appear. Click the Samples tile.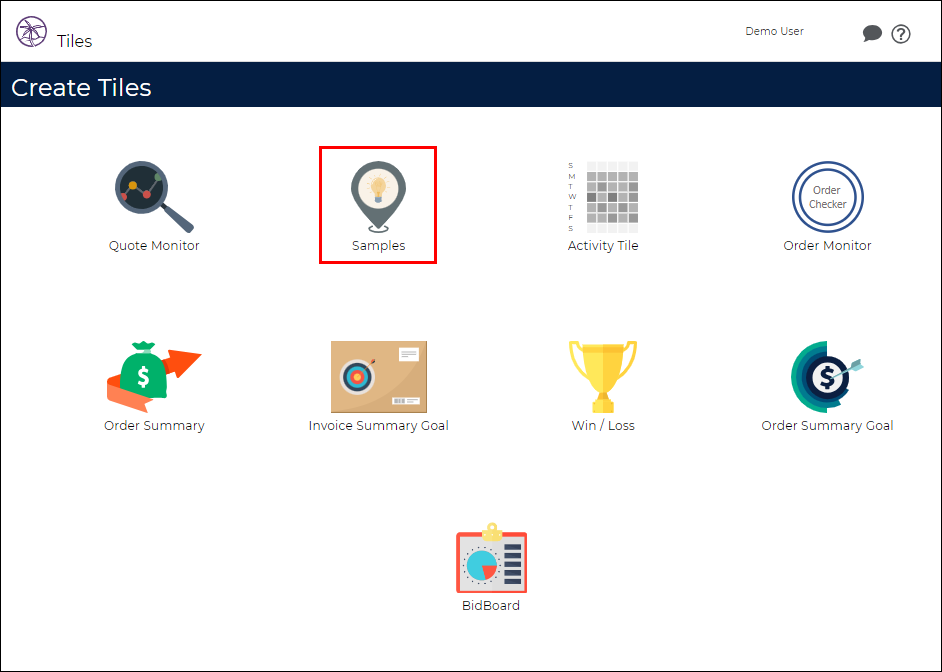 4. The Creating Samples Tile page will appear. This page is divided into two sections: Visual Details and Filters.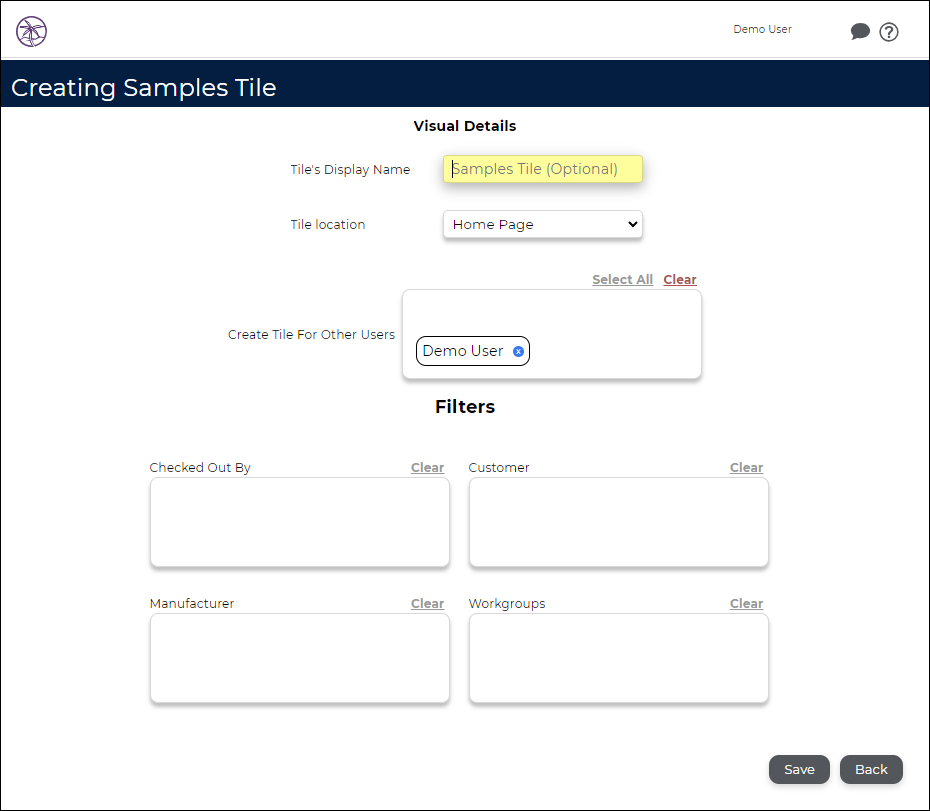 Visual Details
Use this section to define the tile's display information.
1. Enter a display name into the Tile's Display Name field. If you do not enter a display name, the tile will appear as "Samples Tile" by default.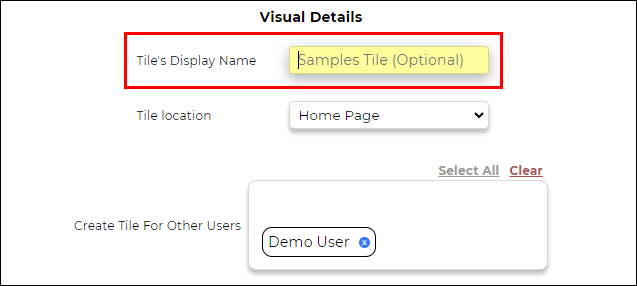 2. Select the page where the tile should display using the Tile location drop-down.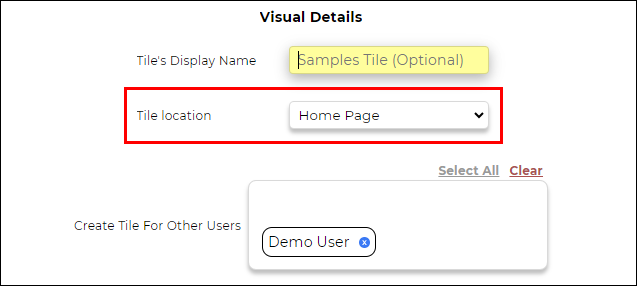 3. To create this tile for other users, enter the user's first and last name into the Create Tile for Other Users field. Remove your user if you do not want to create the tile for yourself.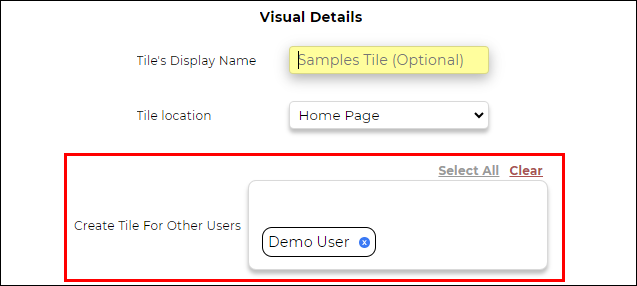 Filters
Use this section to filter the samples that appear in the tile. Filters are not required.
Checked Out By- filter samples by the check-out user
Customer- filter samples by the drop-off customer
Manufacturer- filter samples created by a specific manufacturer
Workgroups- filter samples assigned to a specific workgroup
When the tile's setup is complete, click
. Once the tile has been created, it can be edited at any time.
Viewing the Tile
The tile will appear within 20 minutes and update nightly. Read more about viewing the Samples Tile.