The Attachments tab can be accessed across many applications within O4. It allows users to upload, download, label, and filter files that relate to a transaction or entity. This article will explain how to navigate the Attachments tab and upload files. Note: when opening an attachment in O4 on a mobile device, the attachment will automatically download if it is less than or equal to 2MB.
1. Open the Attachments tab of a transaction or entity.
2. Click Add Attachments to upload a file. Alternatively, users can drag and drop an attachment directly into the tab.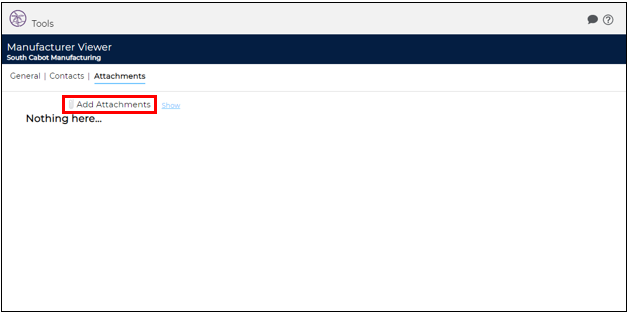 3. The file will appear.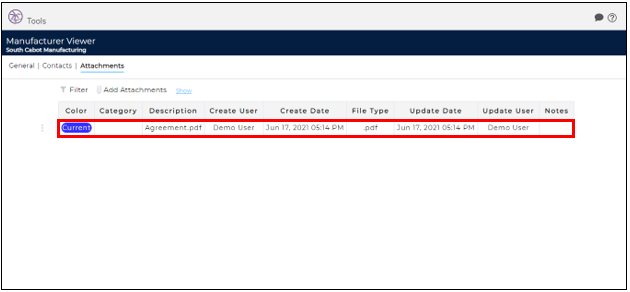 4. Click

directly to the left of the file. A drop-down menu will appear providing the options to download, edit, or delete the attachment.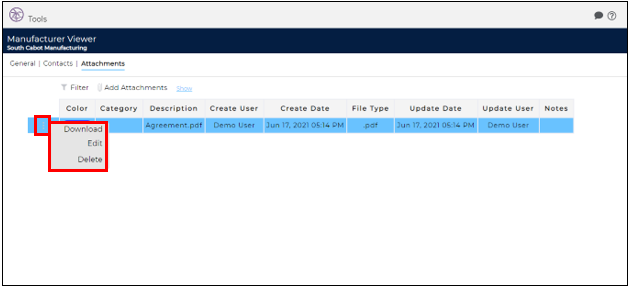 5. Click Edit. Define fields as necessary.
Description- the name of the file.
Notes- comments pertaining to the file.
Color- the color that best describes the file.
Category- the category that best describes the file.
Show on Web- allow the attachment to be accessed in O4 when using the Send Message as Link print option. Note: this print option is currently only available for submittals in O4.
Manufacturer- the manufacturer that that is associated with the file.
Customer- the customer that that is associated with the file.
Contact- the contact that is associated with the file.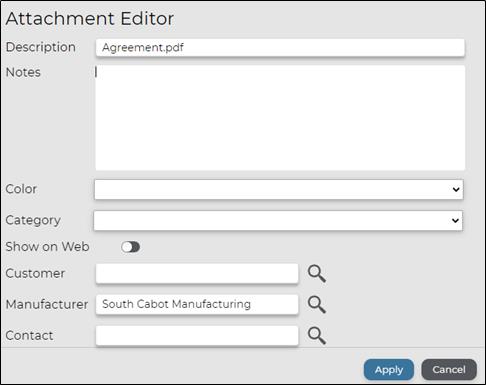 6. Continue adding attachments as necessary. Users can click Show to view all attachments uploaded during the session. Note: leaving the tab resets the session.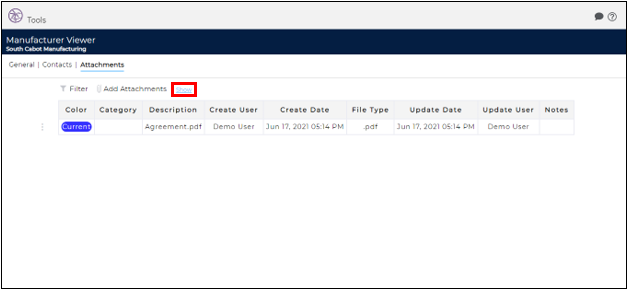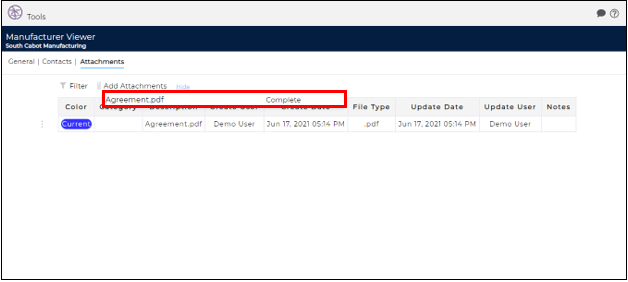 7. Click Filter to filter attachments by color, category, file type, and user.