The Attachments Tab can be accessed across many applications within O4. These include, but are not limited to: customers, manufacturers, projects, quotes, and orders. This tab allows users to upload, download, label, and filter files. Note: when opening an attachment on a mobile device, O4 will automatically download if it is less than or equal to 2MB.
1. Open an Attachments tab.
2. Select "Add Attachments."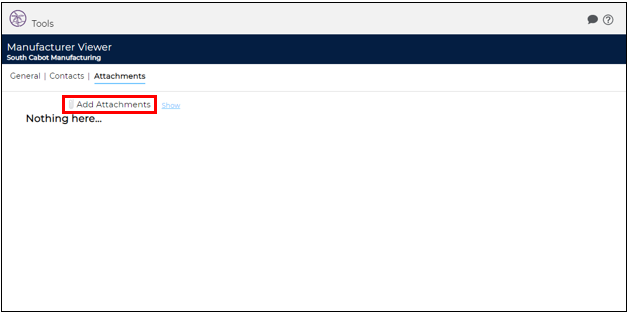 3. Upload a file.
4. The file will appear in the tab.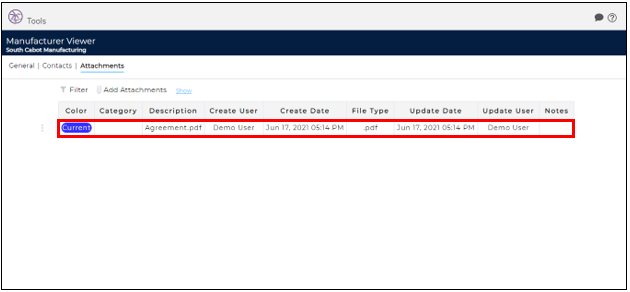 5. Select

directly to the left of the file. A drop down menu will appear providing the options to download, edit, or delete the attachment.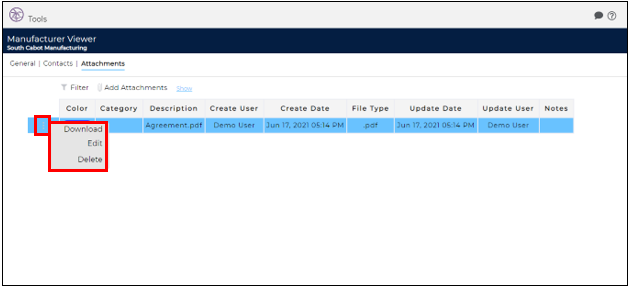 6. Select "Edit." Define fields as necessary.
Description- the name of the file
Notes- comments pertaining to the file
Color- the color that best describes the file
Category- the category that best describes the file
Manufacturer- the manufacturer that that is associated with the file
Customer- the customer that that is associated with the file
Contact- the contact that is associated with the file
To learn how to configure attachment colors and categories, click here.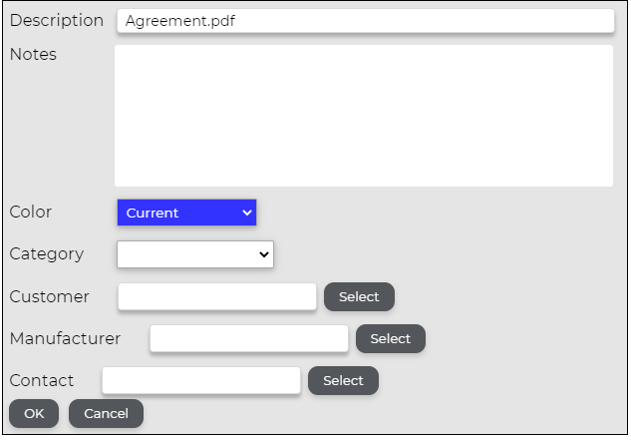 7. To view all attachments uploaded during the session, select "Show." Note: leaving the tab resets the session.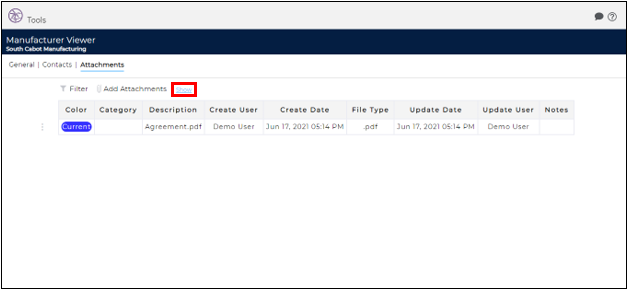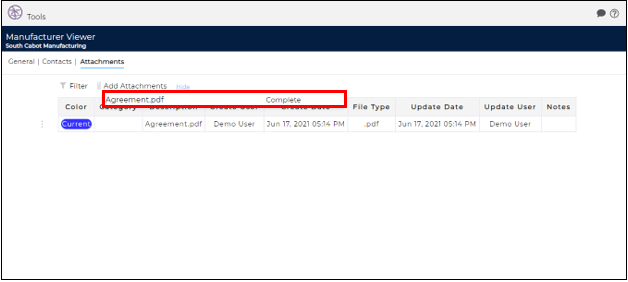 8. To filter attachments by color, category, file type, and user, select "Filter."