The Conversations Usage report allows OASIS admins to view a user's activity within O4 Conversations. This article will explain how to run and read the report.
Requirements:
1. Select the
icon.
2. Select Configuration from the drop-down list.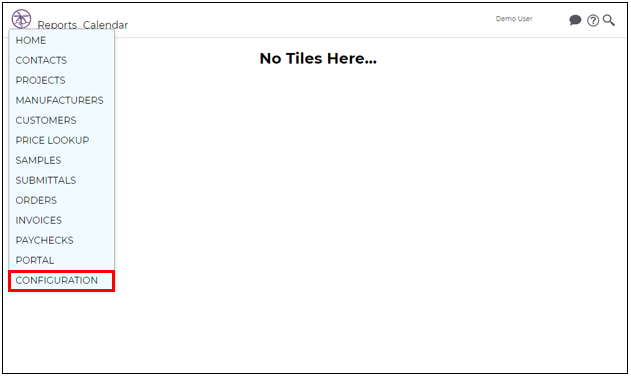 3. The Configuration page will appear.
4. Click Users.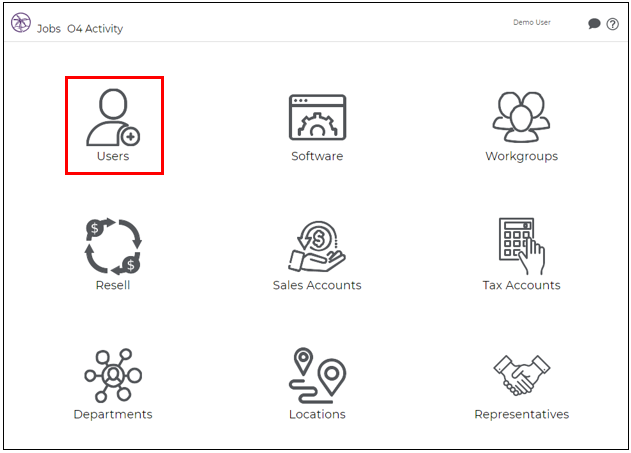 5. Click Reports, then select Conversations Usage from the drop-down menu.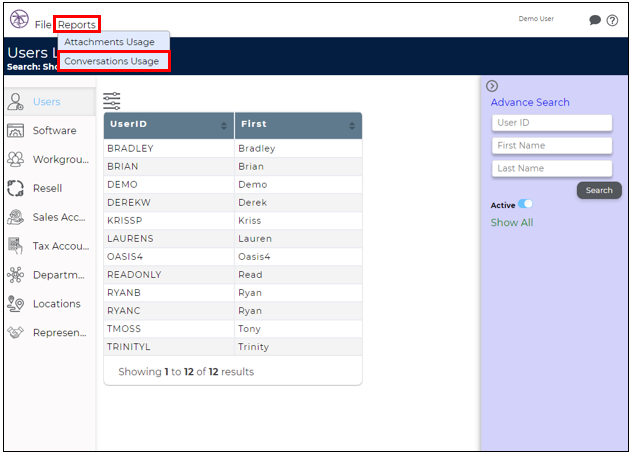 6. The Conversations Usage page will appear.
Understanding the Report Builder
The Toolbar
The toolbar provides menus to adjust the report's parameters.
Reports- print the report to XLSX
Timeframe- select a timeframe for the report; a span of months (previous 6, 12 or 24 months), a sliding 12 months, or a single year from the past 5 years.
Show- hide/show UserID, Inactive Users, CSRs, Quoters, or Sales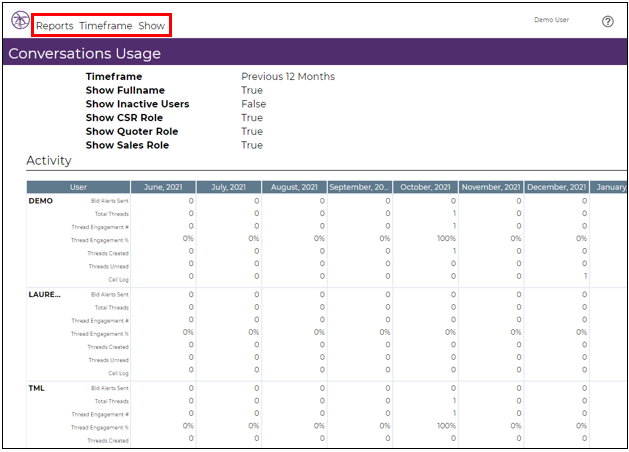 The Header
The header will display an overview of the report's parameters, including the selected timeframe and the Show criteria in a True/False status.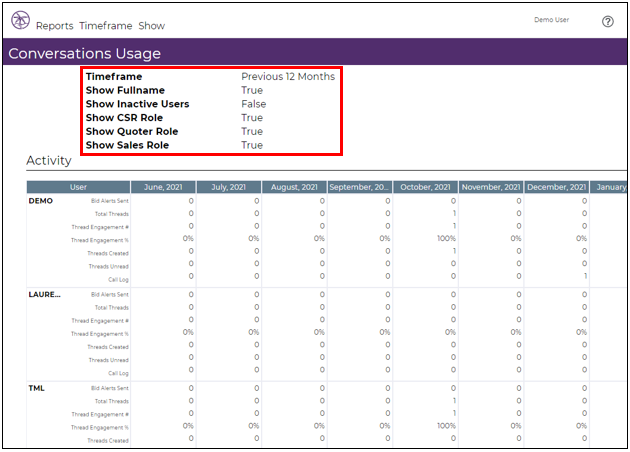 The Report
The report, titled Activity, displays conversation and call log data for each user.
Bid Alerts Sent- emails sent by the user via the Bid Board Tile
Total Threads- total number of conversations that the user is engaged in
Thread Engagement #- total number of replies sent
Thread Engagement %- percentage of messages replied to
Threads Created- number of conversations created by the user
Threads Unread- total number of unread conversations
Call Log- total number of calls logged by the user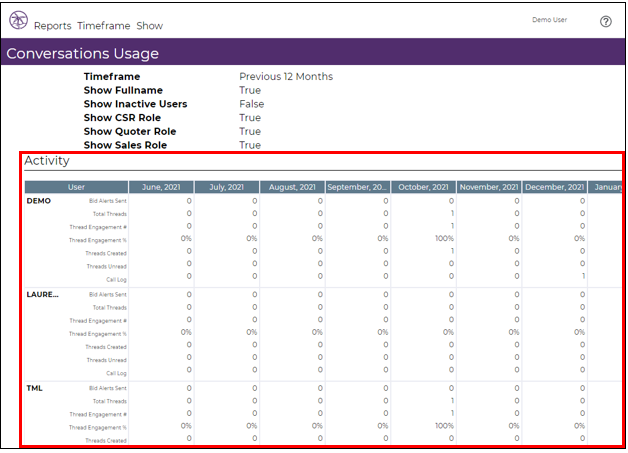 Drilling into the Report
Clicking a whole number within a cell will display details about the conversation or call.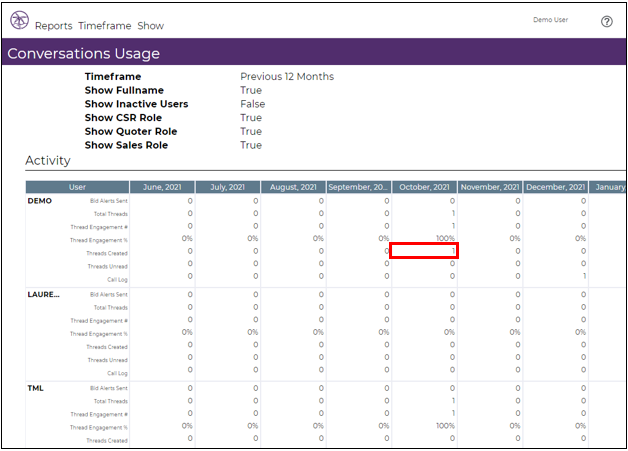 Clicking the conversation from the filtered view will open the transaction in O4.