The conversations usage report allows OASIS admins to view a user's activity within O4 Conversations.
1. Select the
icon.
2. Select "Configuration" from the drop-down list.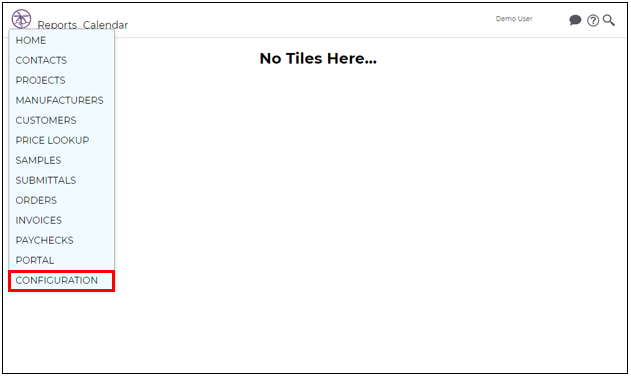 3. The Configuration page will appear.
4. Select Users.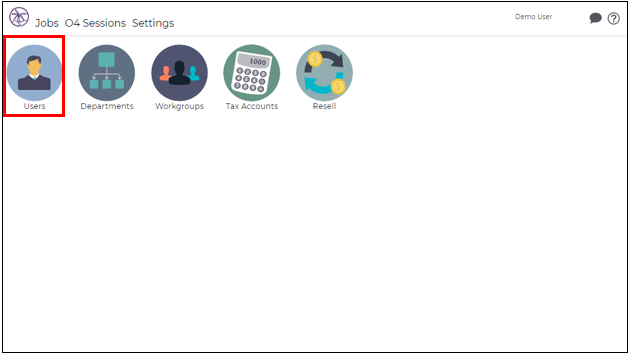 5. Select Reports, then select Conversations Usage.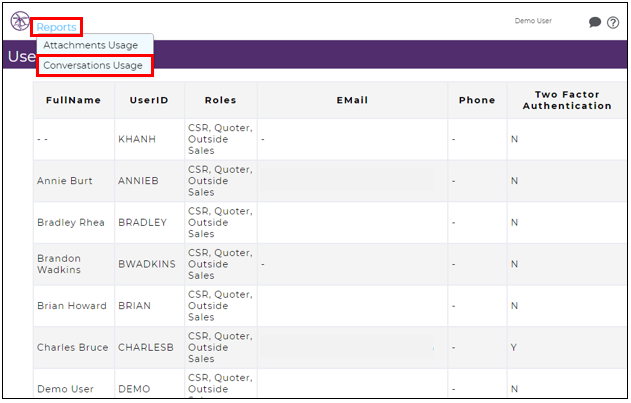 6. The "Conversations Usage" page will appear.
7. To adjust the time frame for the report, select the "Timeframe" menu and select a span of months (previous 6, 12 or 24 months) or a single year from the past 5 years.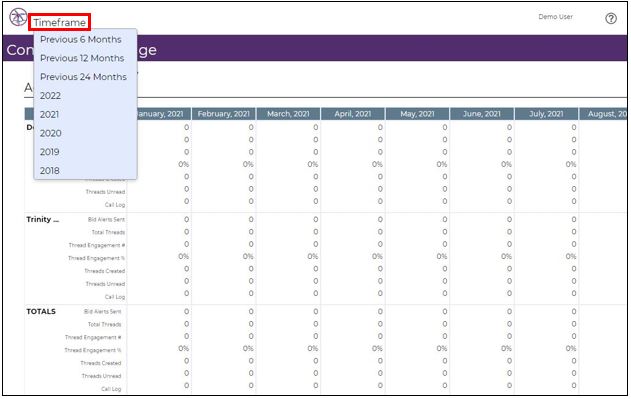 The report displays conversation and call log data for each user.
Bid Alerts Sent- emails sent by the user via the Bid Board Tile
Total Threads- total number of conversations that the user is engaged in
Thread Engagement #- total number of replies sent
Thread Engagement %- percentage of messages replied to
Threads Created- number of conversations created by the user
Threads Unread- total number of unread conversations
Call Log- total number of calls logged by the user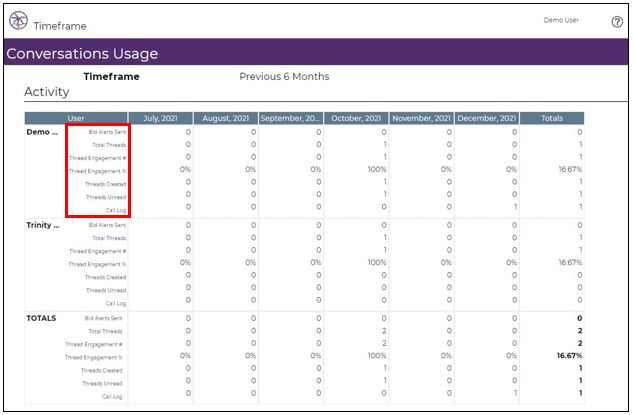 Clicking a whole number within a cell will display details about the conversation or call.