The conversations usage report allows OASIS admins to view user's activity within O4 Conversations to gain insight into how conversations are being used.
1. Select the
icon.
2. Select "Configuration" from the drop-down list.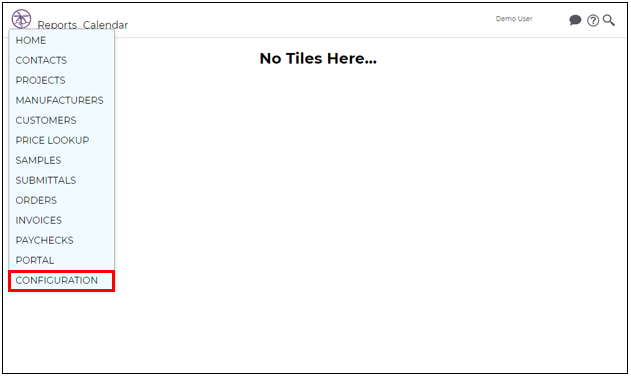 3. The Configuration page will appear.
4. Select Users.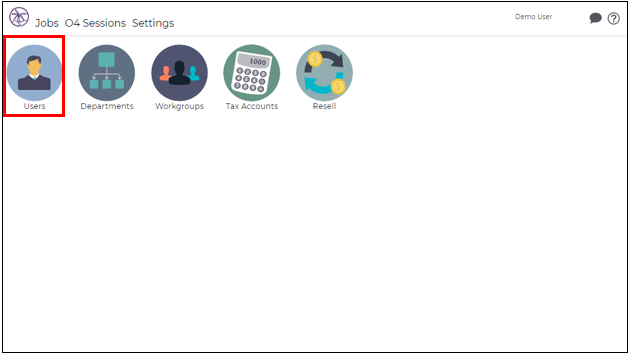 5. Select Reports, then select Conversations Usage.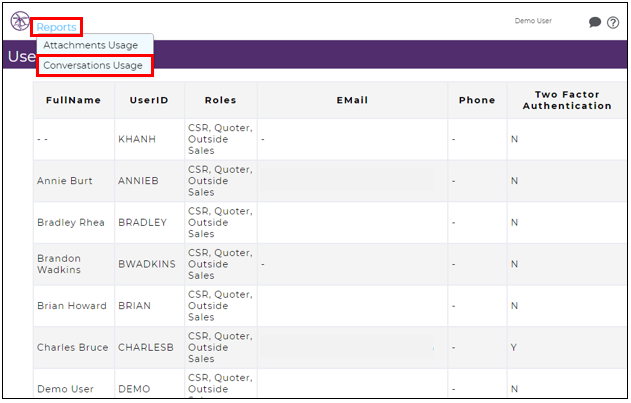 6. A new window will appear displaying the report. The report defaults to showing conversations usage during the past six months. To adjust the time frame, select the "Timeframe" menu and select a span of months (previous 6, 12 or 24 months) or a single year from the past 5 years.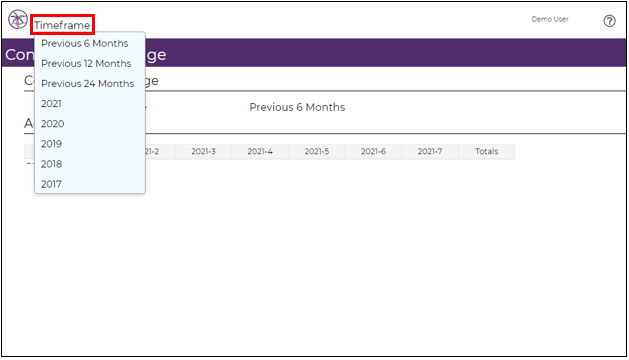 The report shows counts by user and conversation type. Conversation types include, but is not limited to, the following:
DIRECT MESSAGE- conversation between two OASIS users
DRAFT- conversation started but not completed
EMAIL- emails sent by the user directly or indirectly (e.g. through a tile).
EOD_Message - email sent typically from a tile to the user.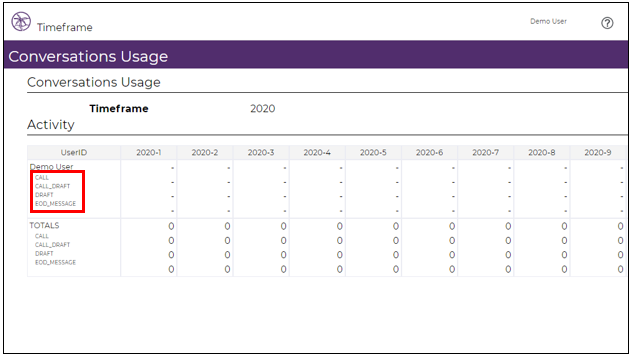 Clicking into a cell will show the conversations associated with that user during the selected month. The conversation information shown includes:
Date- the date the message was created
User- the user sending the message directly or indirectly
Type- the conversation type
Subject- conversation subject line (access to the content is not possible without going to the conversation)
Recipient- everyone the conversation was sent to (online, email or text)