The Order Summary Tile allows users to track sales and earnings for the current day, week, and month based on the order's entry date. It also shows if a user is above or behind in sales and earnings compared to the same time period as the previous year. This article will explain how to create the Order Summary Tile in O4. Note: users must have specific security access in order to create a tile. To learn more, click here.
Creating the Tile
1. Navigate to the O4 Home Page.
2. Select Tiles.
3. Select Create from the drop-down list.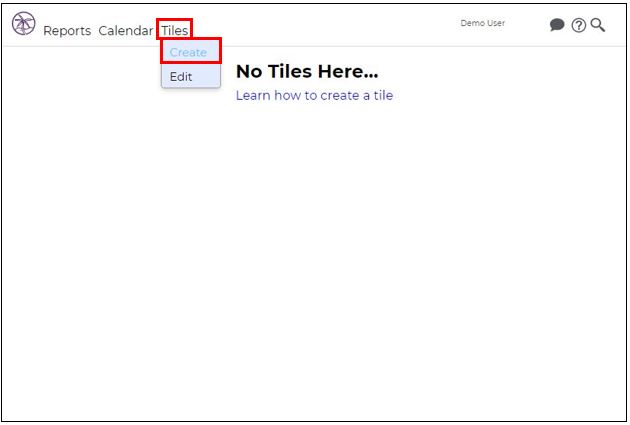 4. Select the Order Summary tile.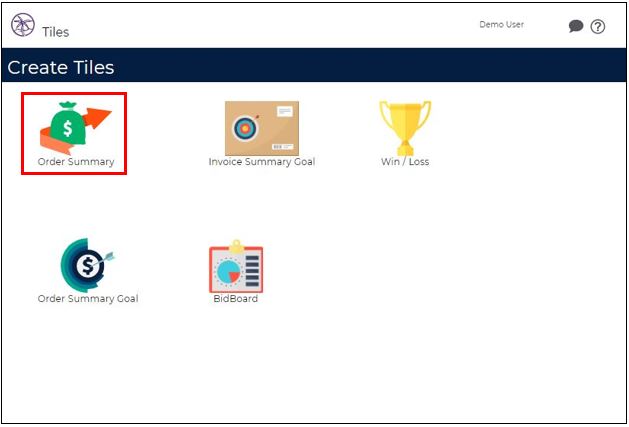 5. The Creating Order Summary Tile page will appear. This page is divided into two sections: Visual Details and Calculation Details.
Visual Details
Use this section to define the tile's display information.
1. Enter a display name. Note: if you do not enter a display name, it will appear as "Order Summary" by default.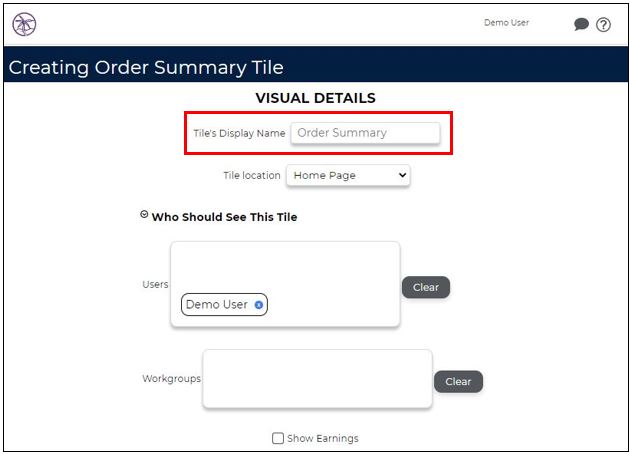 2. Select the page where the tile should display using the Tile location drop-down.
3. Click

to open Who Should See This Tile. Click into the text box and begin typing to generate a list of suggestions. Use the

button to clear the selection if needed.
Users- add users who should see this tile on their Home page
Workgroups- select workgroups to filter transactions to be included in the tile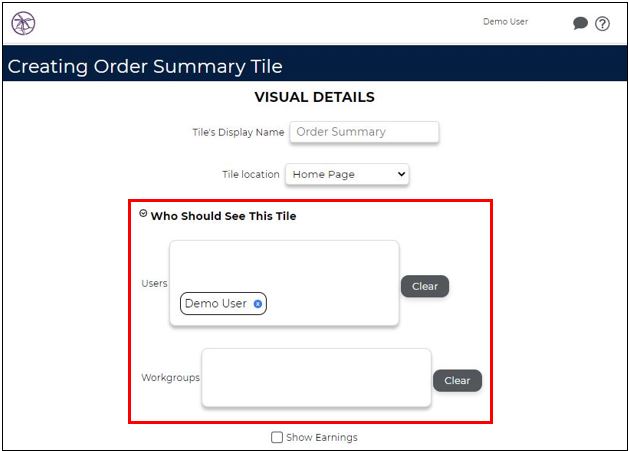 4. Check the Show Earnings box if you would like the tile to display earnings.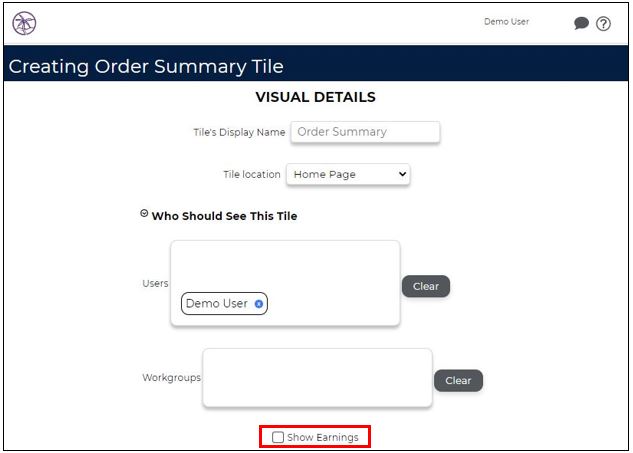 Calculation Details
Use this section to enter the data points that are considered during the tile's calculations.
1. Select SellPrice or Territory Sales Credit from the Sell Value drop-down. This is the value that will be reported in the tile.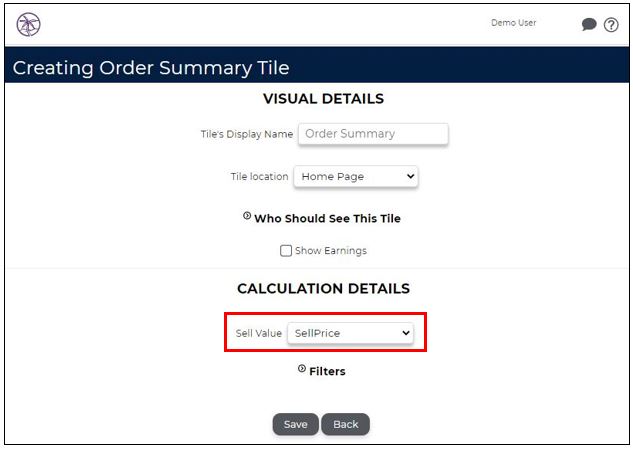 2. Click

to open Filters and its subsequent groups. Users may add filters at the header or line level of a quote by clicking into the field and typing. Note: filters are not required.
Header Level
CSRs- show orders where the CSR is a specific user
Order Status- show orders of a specific order status
Quoters- show orders where the quoter is a specific user
Sales Accounts- show orders where a specific sales account is assigned
Specifier Assigned To- show orders where the specifier is assigned to a specific sales account
Workgroups- show orders within a specific workgroup
Line Level
Release Status- show orders in a specific release status
Manufacturer- show orders where the order is for a specific manufacturer
Parent Manufacturer-show orders where the order is for a specific parent manufacturer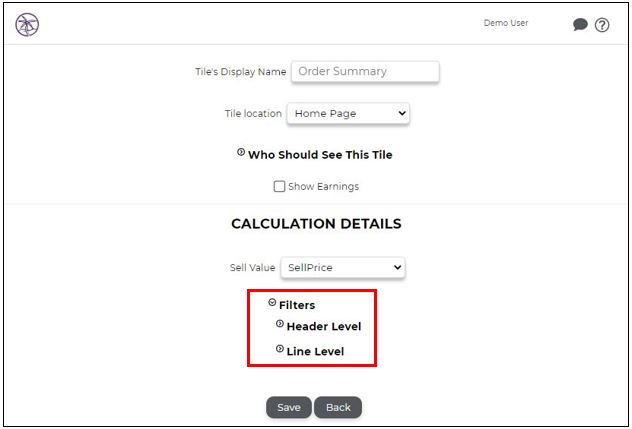 Once the tile's setup is complete, click

.After the tile has been created, it can be edited at any time.
Viewing the Tile
Once the tile has generated data, it will update every 30 minutes. Read more about viewing the Order Summary Tile.