The O4 Customer Portal can be customized to allow agents the ability to display certain pieces of information. This article will explain how to set up the Customer Portal and will discuss the different options that are available.
1. Click the
icon.
2. Select Configuration from the drop-down list.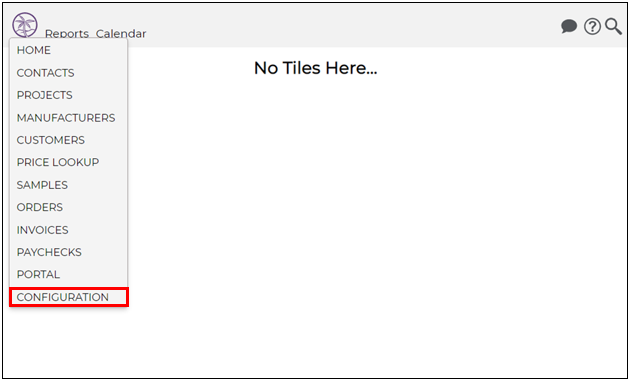 3. Click Software.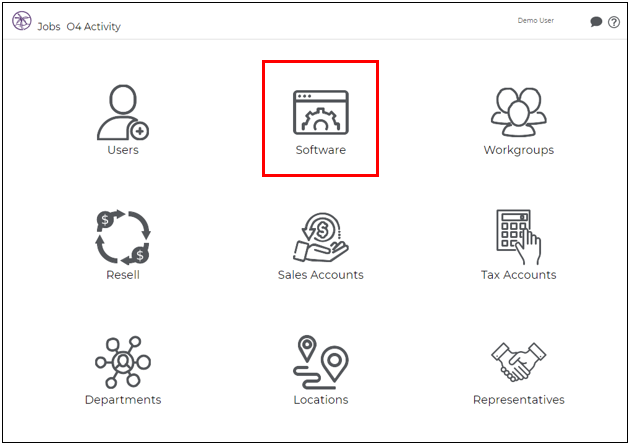 4. The Software page will appear. Click the Global Settings tab, then the Web tab.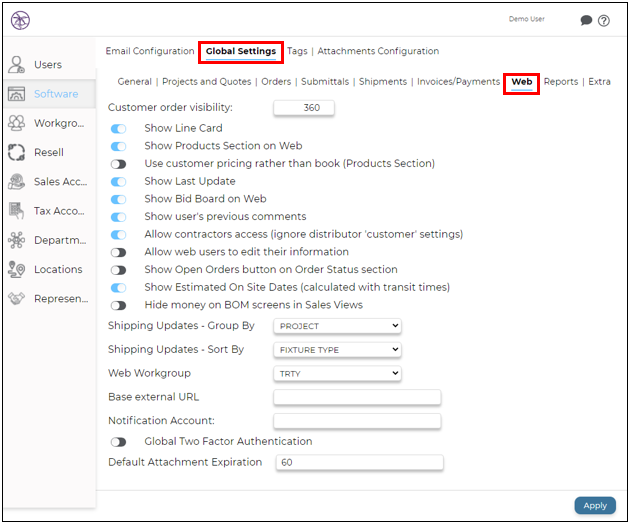 5. Set the customer order visibility range. This is the number of days in the past that order information will be accessible to a customer. This is based on the entry date of the order.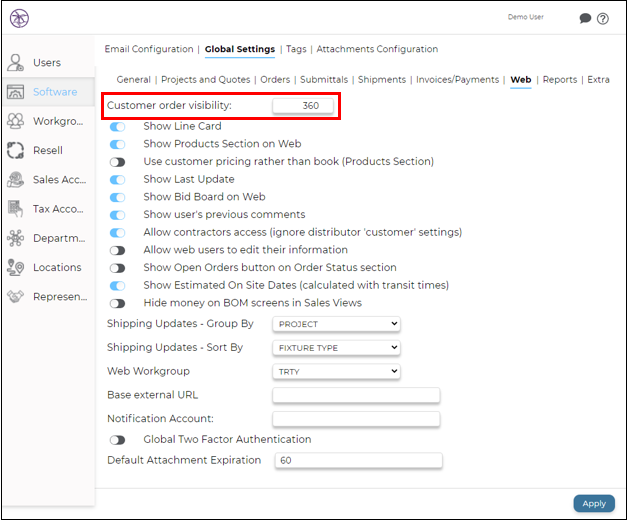 6. Adjust O4 Customer Portal settings as needed.
Show Line Card- this shows the Line Card page on the customer portal.
Show Products Section on Web- this shows the product page on the customer portal.
Use customer pricing rather than book (Products Section)- this shows customer specific pricing on the Products section. If left unchecked, it will show basic order pricing.
Show Last Update- show the Last Updates section in the portal.
Show Bid Board on Web- this shows the bid board section on the customer portal.
Show the user's previous comments- this setting is currently not functional.
Allow contractors access (ignore distributor 'customer' settings)- allow contractors to log into the web portal and view their orders.
Allow web users to edit their information- this setting is currently not functional.
Show Open Orders button on Order Status section- show an "Open Orders" button which allows customers to filter the Order Status section by orders with invoiceable amounts.
Show Estimated on Site Dates (calculated with transit times)- this shows the estimated on site dates on the Order Status section.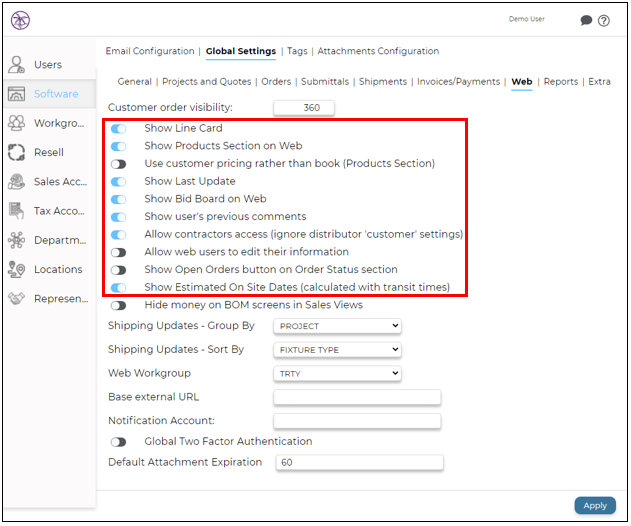 7. Define the Shipping Update Settings (Group By & Sort By) criteria. This controls how shipping information is grouped and sorted in the Order Status section.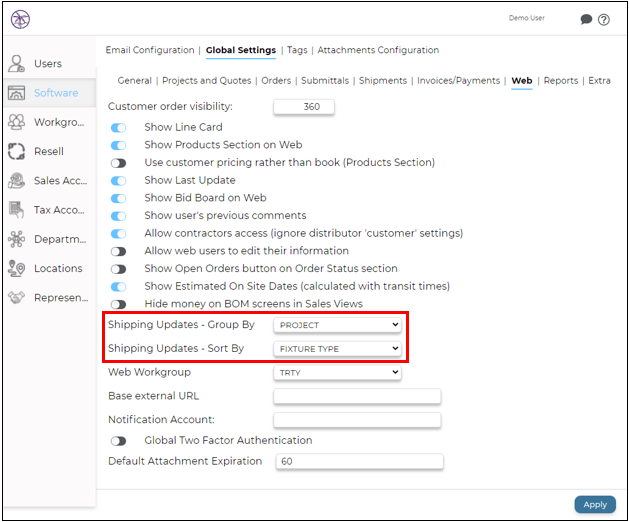 8. Select a workgroup for the Web Workgroup field. This workgroup will be used for logos on the portal's welcome screen.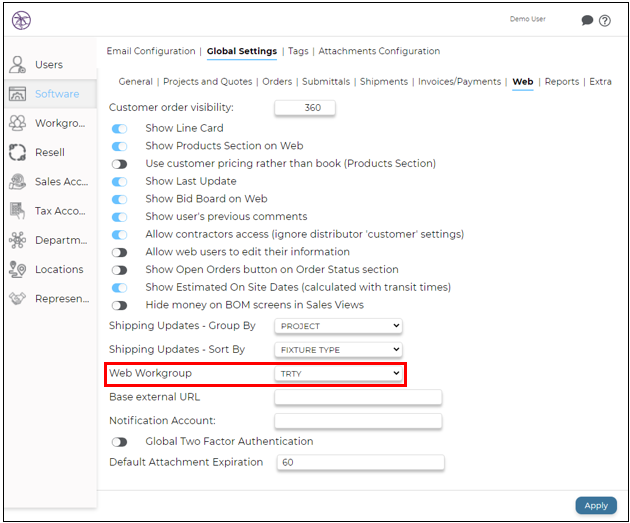 9. Enter your O4 URL in the Base external URL field. If you do not know your URL, contact OASIS support by phone at 501-843-6750 or by email at support@oasissalessoftware.com.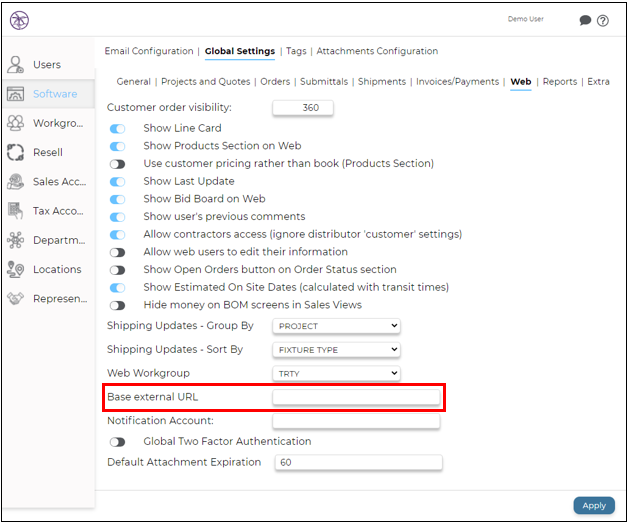 10. Select

.