Conversations allows users to send messages to one or more users. This article will explain how to create a conversation from the Conversations page. Learn more about creating conversations from the Conversations tab in a project or read about the difference between the Conversations page and the Conversations tab in a transaction.
1. To access the Conversations page, click the Conversations button in the top right corner of the screen. This button can be found on any page in O4 except when Conversations is already open. The button will display gray or red depending on the status of the user's messages.
- the user has no unread messages
- the user has one or more unread messages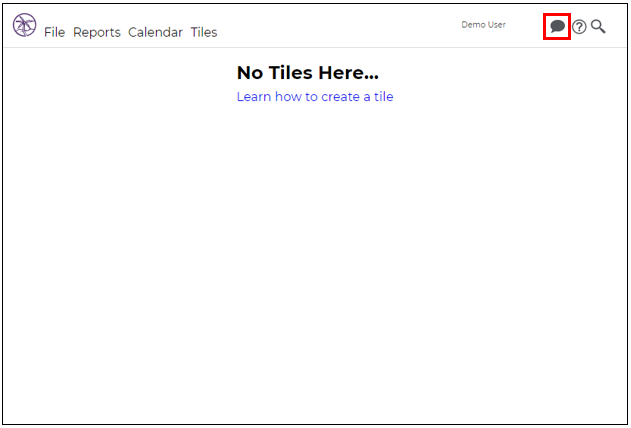 2. The Conversations page will appear. The My Conversations tab will be open by default. This tab allows users to track conversations for which they are the sender, recipient, or follower.
3. Click
to create a new conversation.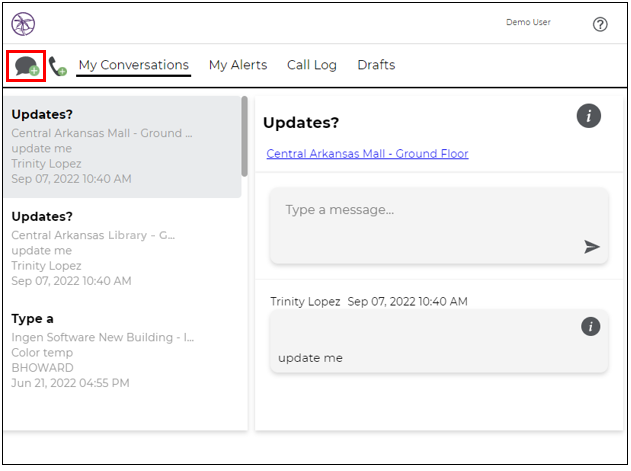 4. In the To field, add one or more recipients/followers. Conversations will automatically begin to suggest OASIS users to choose from in a drop-down menu.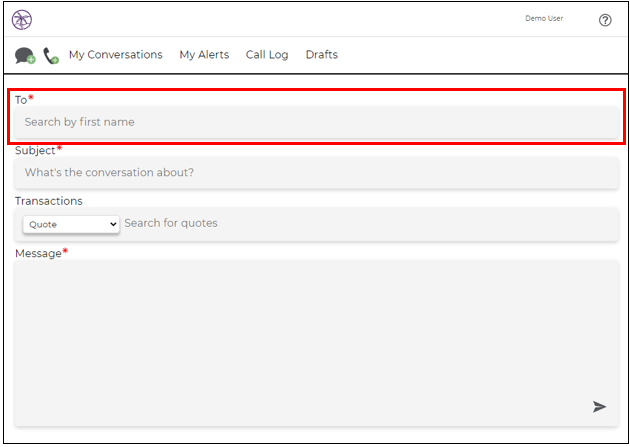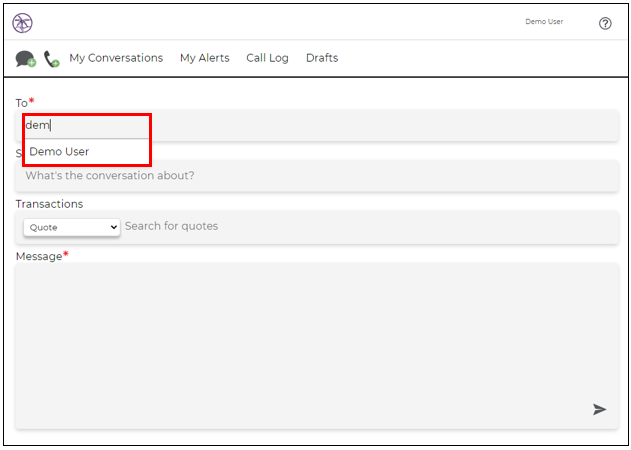 5. In the Subject field, enter a descriptive title.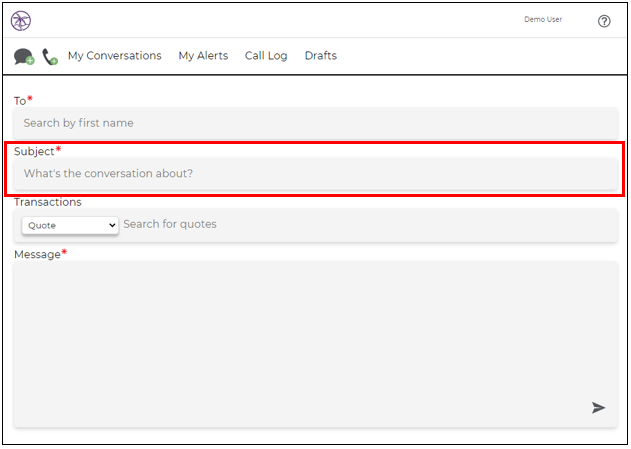 6. If a transaction is associated with conversation, select Quote or Order from the Transactions drop-down menu. In the same field to the right of the Transactions drop-down menu, enter the name of the project associated with the transaction and select the transaction. This will provide a link in the message thread to allow users to quickly open the transaction in O4.
Note: conversations tied to a transaction will be visible to all users who have access to the transaction. Learn more about Conversations in a transaction.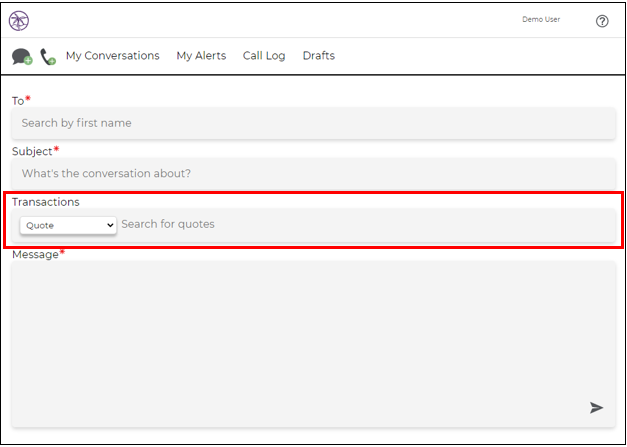 7. In the Message field, type your message.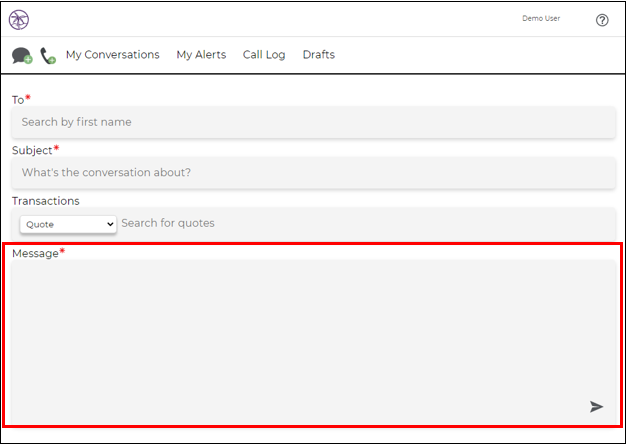 8. Click the
button to send the message, or press CTRL+ENTER on the keyboard.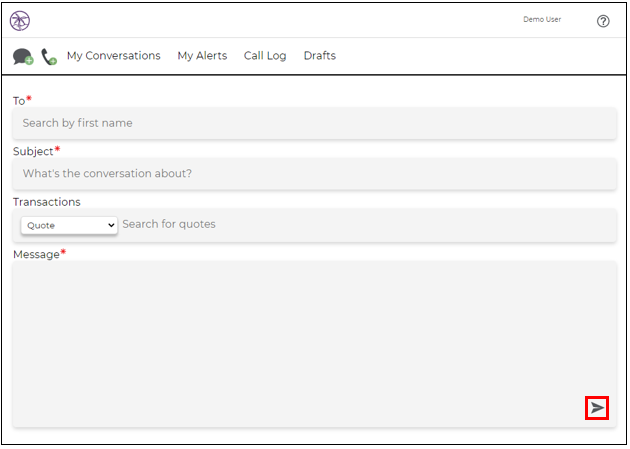 9. The message thread will appear in the My Conversations tab for the sender and each recipient. The Conversations button (

) will change to red (

) to alert recipients of a new unread message. Learn more about receiving and replying to Conversations.