The General tab of a project in O4 contains several identifying fields and information relevant to the job. If a user has read, create, and update security access to projects & quotes, they will have full editing capabilities for the General tab. For more information about creating a project in O4, click here.
1. Click the
icon.
2. Select Projects from the drop-down list.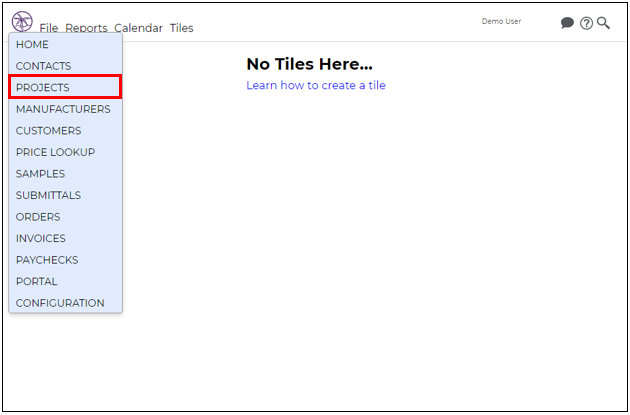 3. The Projects/Quote Listing page will appear.
4. Open an existing project.
The General Tab
Information displayed here will only appear if the data is present. For example, the "Specifiers" section will appear if specifiers have been added to the project. To view all available fields and edit the General tab, click

.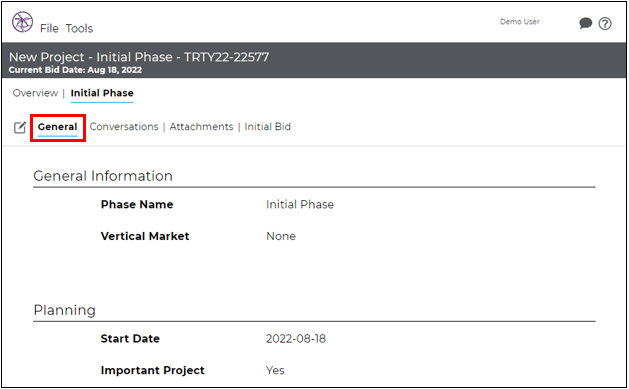 General Information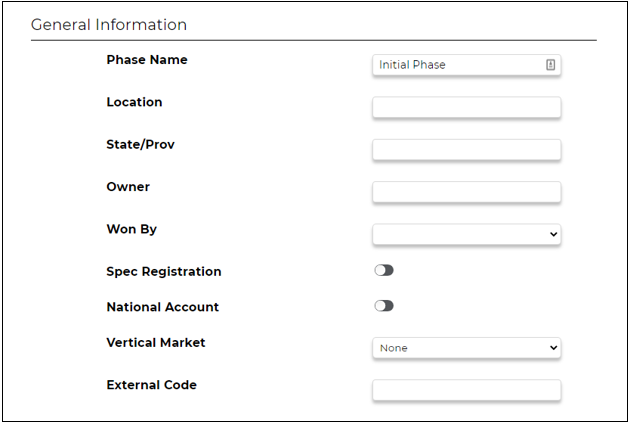 Planning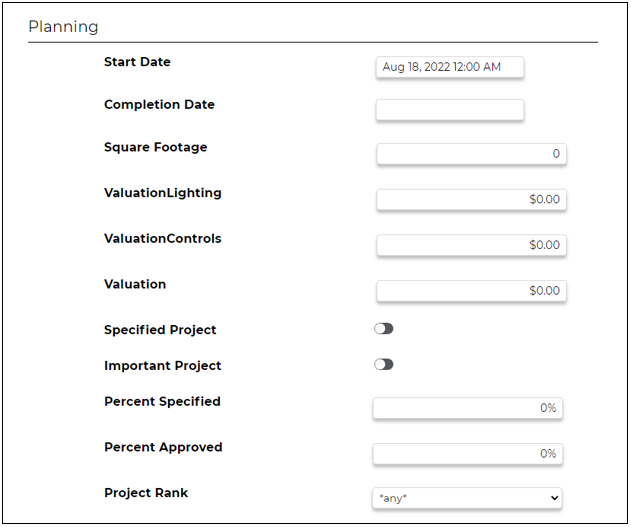 Status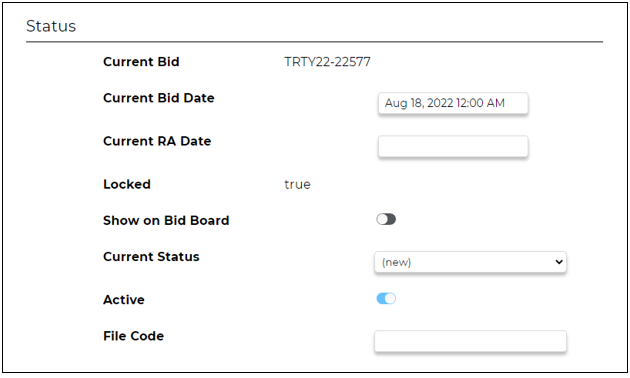 Internal

Specifiers
This section will list any specifiers associated with the project including customer role, contact, sales account, and influence rank. Click

to add additional specifiers.

Sales Account
This section will list the sales accounts associated with the project, including their percentage of credit for the project. Click Add to add sales accounts. Uncheck Auto Split Calculation to calculate sales account splits manually.

Search Tags
This section will list user-created project search tags.